Ep. 118 – Yariv Tabac: "We learn from failures even more than successes; we have a 'failures case study form' each manager need to fill and share that we all can learn from it"
Yariv Tabac Show Notes
Yariv Tabac is CEO and Co-founder of DBmaestro. Yariv is also the Co-founder of Extreme Group, a leading IT services solutions provider group that employs more than 200 IT professionals and serves more than 50 of the largest enterprises in Israel. Prior to DBmaestro, Yariv co-founded byUMan Inc., an innovative solution for managing web- enabled contact centers.
Yariv began his career at the Israel Defense Forces Computer Center where he held various technical and management roles.
Yariv holds a B.Sc. degree in Business and Management from Bar Ilan University.
Outside of work, Yariv enjoys swimming, hiking and a good beer.
Most passionate about
Today DBMaestro is no longer a startup. We are a company. DBMaestro is the leader in DevOps for Database. We focus on enterprises, Fortune 1000, Global 2000, and we assist our customers in automating all their computers' integration, computing delivery processes, and make their agile development much faster with better quality.
With our product, they can work faster without any downtime coming from their database without a data loss. We are protecting the data and the database.
There are three layers that need to be automated in enterprise applications: First, there is the code; like Java, dot-net, C++, and others. This is layer number 1. Layer number 3 is the infrastructure, like the servers. There are good solutions to automate those platforms. Layer number 2 is the database. It's a different technology, and it's much more vulnerable because it is where you store your data. If something happens, there will be downtime, and the data will be lost. No organization can afford to do that to themselves.
I love to build the company; I like to work with people. I enjoy working with customers. Whenever I travel and meet with customers, I ask them why they bought DBMaestro. Why did they choose us? And what can we do better?
The main two things customers say they chose us for are 1) The wideness of the offer; the list of features on the one hand and the broad support for the database on the other, on different platforms, on the cloud and more. 2) The connectivity. The fact that we are using an open-source platform, so it's very easy to integrate with.
CEOs need to deal with three angles: building the team, adjusting the messages, and bringing money to the company. Money can come either from external VCs or internally from our customers. Today we are focusing mainly on the internal sources – meaning sales.
Yariv's customers
Today we mainly focus on Fortune 1000, Global 2000 companies and medium enterprises accounts, but we are much more focused on the BFSI (Banks, Financial Services, and Insurance companies).
Yariv's best advice about customer focus, marketing, and sales
Persistence, persistence, and listening all the time!
We entrepreneur CEOs are very lonely creatures. You can listen to smart people or your investors and get their advice, but at the end of the day, there are two or three options to choose from. And you have to choose. And there is at least a 50% chance that you'll fail.
You need to make changes fast. When you see something doesn't work, change it. And be persistent. I'm changing all the time: the locations of people, changing the functional features, changing the road map, changing the marketing. You should change all the time.
Biggest failure with a customer
Failures are something we can learn from, not less or even more than successes. What I did in DBMaestro, I prepared a failures case study form. When something wrong happens either from the technology or from the business side, someone needs to fill the form and to present the case to the rest of the team so anybody will have the opportunity to learn from that.
I don't have one failure that changed me; I have many.
Every entrepreneur has their own narrative, characters, and perceptions. When I started the company, for quite a long time, I didn't listen to the people around me. I painted a picture that made me work harder, not smarter. I pushed more and more, and I got less and less.
I recently read a sentence one of the football general managers in Europe said, after he let two of his stars go. He said, "Stars win a game. A team wins the championship." I understood I shouldn't act like a star, but I should listen more to the people around me and act like a team. Once I started to do that, we were all focused on the same target, the same numbers, and everything went much easier.
Biggest success due to the right customer approach
One of DBMaestro's major successes was that 24 months ago, we decided to change the traditional method and product strategy that started from the 'Dev' perspective and focus much more on the Ops (out of 'DevOps' – Dev for development, Ops for Operating).
From the beginning, the developers were very important to us, but they didn't have the biggest need for our product. The most painful area was the operational side. So, within six to seven months, a new version of the product with the Ops side was launched, and we started to sell much more.
And it first was my failure because people told me we must produce a better market-product-marketing fit. But I thought we couldn't do it because of the ecosystem. Once I started to listen and we made the required changes, the product became much better.
Today I believe with all my heart that DBMaestro is the best product in the segment.
Yariv's key success factor
Common sense! In the journey you will need to learn a lot of things. Some of them will be taught, and some of them you will need to learn by yourself. You need your common sense to understand how to break big challenges into small challenges and understand reality.
Yariv's mountain
Since we believe that the best way for entrepreneurs to get a fast, big, and sustainable success is by leading your (new) market category, and the entire entrepreneurial journey reminds me of mountaineering, or conquering the mountain; I want to ask you if there is a mountain you dream of climbing or a mountain you have already climbed.
I'm not a big mountains fan, but I'm a fan of new civilizations. And I always try to learn about a new culture. It's like selling a new product. So, it's much more challenges because there are much more dimensions when you look at the whole picture and not only at one mountain.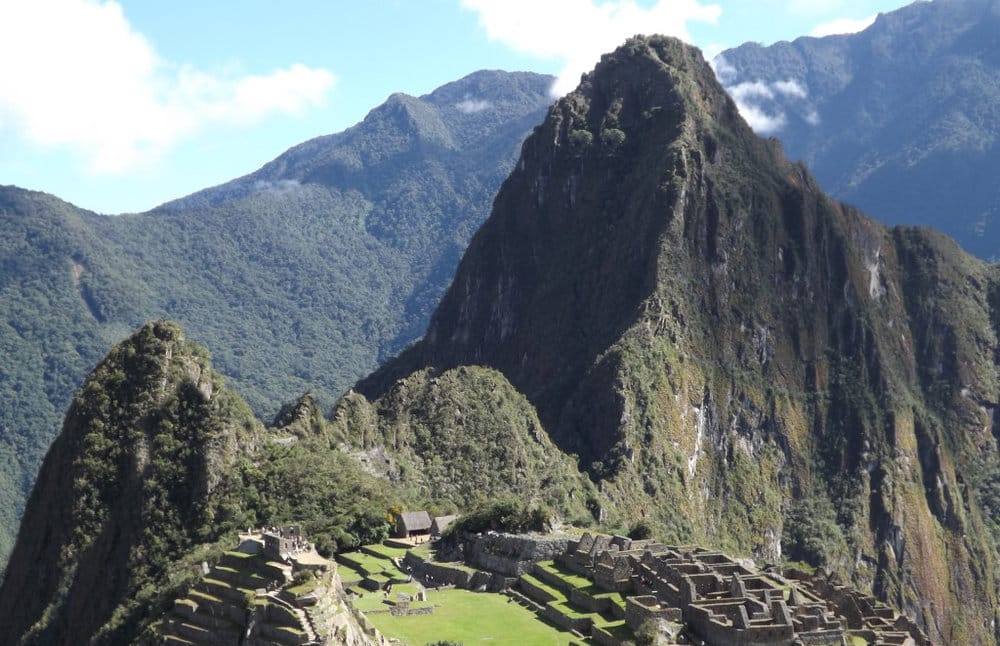 The best wars to connect with Yariv
More resources for Entrepreneurs
Don't Miss – Customer Focus Strategy & Execution: Market Analysis for Fundraising
Hayut Yogev's Latest post: How digital Publishing can raise (dramatically) entrepreneurs' Success Rates? The fantastic story of Phil Friedman