Ep. 074 – Tony Hughes "marketer, salesperson, and entrepreneur needs to view what they do through the eyes of their customers. Content is king, but audience is queen".
Tony Hughes has thirty years of corporate and sales leadership experience with unbroken personal and team sales records.
He is:
Currently ranked #1 sales blogger globally by both Top Sales Magazine and Best Sales Blogger Awards
Rated as the most influential person in professional sales within Asia-Pacific by Top Sales World
Currently ranked #3 sales expert and thought leader globally by LinkedIn
Tony is also a bestselling author and the most read person on LinkedIn on the topic of B2B sales leadership. He has more than 400,000 followers on his blogs. The American Management Association published his most recent book, COMBO Prospecting.
He teaches 'modernized selling' within the MBA program at the University of Technology, Sydney; sits on a number of boards; and is Chair of a CEO mentor group with The Leadership Think Tank. Tony speaks at conferences internationally and his consulting clients include some of the best-known brands in the world.
Most passionate about
The thing I'm most passionate about today, in business at least, is helping organizations solve their revenue problem. Revenue is like airspeed, if you don't have enough, none of the other controls seem to work. Businesses are relentlessly pursuing growth, and are facing more and more competition. Also, the failure rate of sellers, especially in the B2B market, is increasing. So, my passion is about helping salespeople become successful and helping organizations sell with a real sense of purpose.
Tony's best advice about approaching customers
One of the things that every marketer, salesperson, and entrepreneur needs to do is take themselves out of their own world and view what they do through the eyes of their customers. Content is king, but audience is queen.
Biggest failure with a customer
When I was 25, we sold the manufacturing business in Australia and I took the business to the USA; I was convinced I'd be a multimillionaire by the time I was 30. I felt confident, but the truth is my confidence was misplaced and I think every entrepreneur when they start out, is excited and confident that they are not going to be one of the statistics, that they are going to succeed. But what I realized was, I hadn't done enough market research. I'd undervalued the importance of being able to sell, and when I came back from America a few years later, that was what prompted me to get into sales. The thing I say about selling is it's a skill that nobody wants and yet everyone needs.
Biggest success due to the right customer approach 
When I wrote COMBO Prospecting, I was looking for the right publisher to publish it, so I ran a COMBO prospecting campaign. I ran a sales campaign where I identified three different publishing houses that I thought would be right for me. I identified the key people, I put myself in their shoes, I wondered: 'what are the metrics that they measure by?' I needed to find common connections that can lead to an introduction because introductions, or referrals, are very important since they start a relationship with trust. I also was monitoring for trigger events because trigger events can start a conversation with the right context. In the end, two of the three publishing houses offered me a contract and I ended up selecting AMACOM.
Tony's most recommended tool
The first tool is, if you're an entrepreneur in business, as soon as you can, invest in a proper CRM marketing automation platform. If you want to be truly customer-centric, and if you want to support end to end customer lifecycle and execute campaigns and be all about delivering great customer service for people, as early as you can in your business, as soon as you can afford it, put in a proper CRM marketing automation and support system, and I certainly, and without hesitation, recommend SalesForce.

The second tool is my secret, called SocialBee. It's a brilliant product for anyone who is serious about digital and social marketing, and building your brand and creating engagement. It's an absolutely incredible tool for content curation and being able to work with other people's content, share it across multiple social channels to create an audience, and even for your own content.
Tony's key success factor
We must be true believers in what we're doing. If you don't truly believe that you make a positive difference for customers, if you don't truly believe in the integrity of your own company and in the value you provide, you shouldn't be here; so the first thing is we need a high level of belief in what we're doing.

The second thing is we need to be very good at creating value for people. Value in conversations and value that can be expressed in a business case for someone changing the way they are doing things

The third thing is we have to be good at building trust. No business is done without trust and the pace at which business gets done depends on the level of trust.

So, be a true believer; create real, genuine value for people; and make sure you build trust.
Tony's Mountain
Since we believe that the best way for entrepreneurs to get a fast, big, and sustainable success is by leading your (new) market category, and the entire entrepreneurial journey reminds me of mountaineering, or conquering the mountain; I want to ask you if there is a mountain you dream of climbing or a mountain you have already climbed?
I just spent 5 weeks in Europe with my family; we spent some time in Switzerland and went up two of the big mountains around Lucerne. We didn't hike up the mountains, we took cable cars, but we did do some walking. I've never seen such amazing beauty; it was absolutely stunning!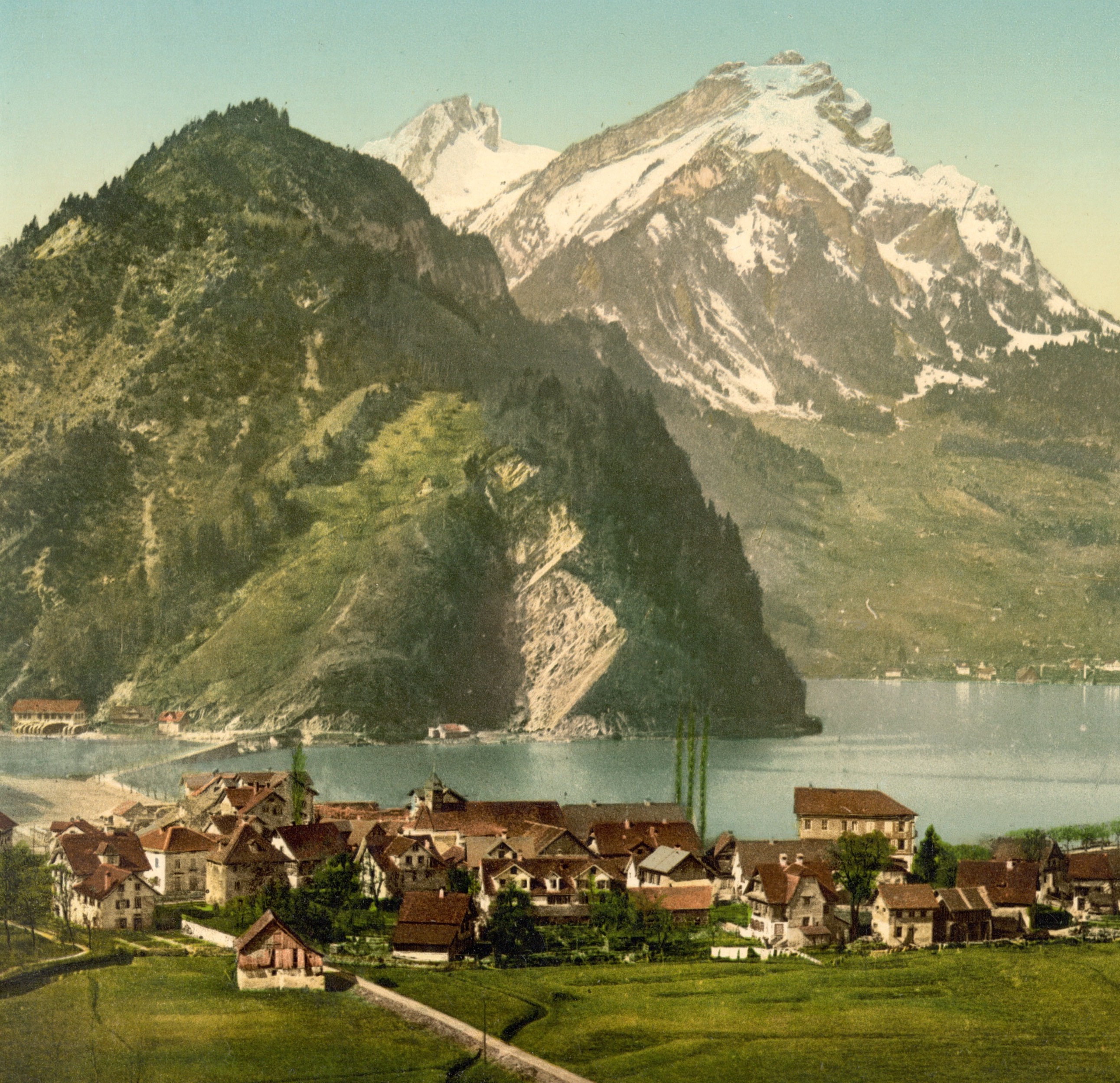 The best way to connect with Tony
Recommended tool