Ep. 083 – The surprising highly recommended tools of most successful entrepreneurs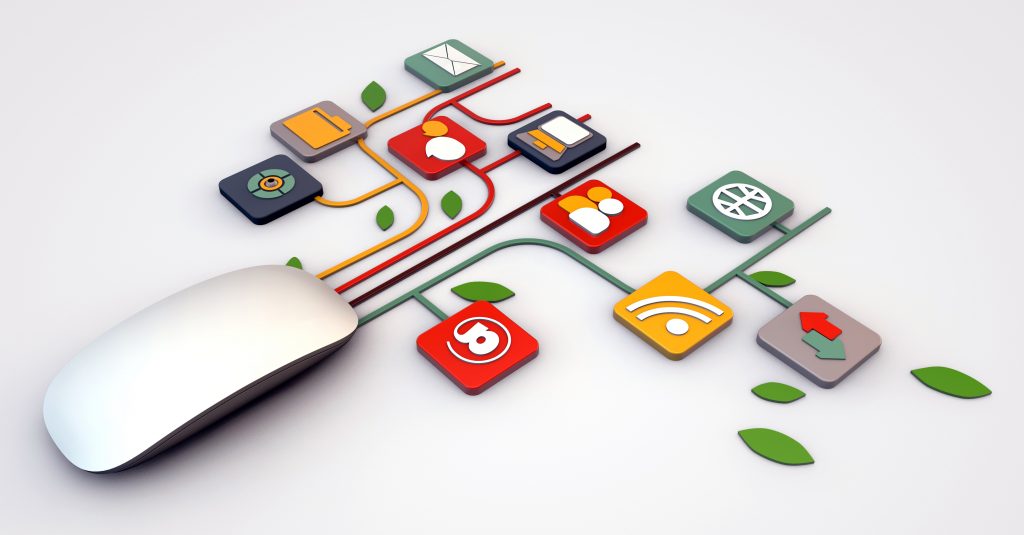 Ep. 83 Show Notes
Hi, Reachers,
In a fascinating and thought-provoking interview with Mark Schafer, whom I see as the leading marketing experts today, he said:
"The question I'm wrestling with now is that everywhere I go, marketing seems to be stuck. There are a few symptoms:
People are overwhelmed by technology in marketing
They are overusing technology in marketing
They're stuck in ineffective patterns
Many of the companies today, either big or small, have social media departments that were established in 2010 to 2014, and I can assure you that almost none of the output these teams are producing have been updated. So much has been changed with social media during the last years.
Marketing is too tech-centric instead of human-centric. We don't want to talk with our customers anymore; we just want to monitor them on Twitter. We automate everything and we are losing our hearts, our souls, and our way.
Marketing is sick right now!"
Longtime readers and listeners know that I, and this podcast, is all about being customer focused.
However, neither Mark Schaefer nor I think that the new marketing technology tools are bad. The opposite is true, I believe that the new technological tools and methods allow marketing communication, engagement, and is personal in a way we've never dreamt of.
The point is which tools regarding customers, marketing, and sales are the best to use to maximize your entrepreneurial business.
In this podcast, I ask my interviewees for their recommendation of the best marketing tool. However, I specifically tell them that I'm not asking about the latest, shiniest tool in the endless list. I want to hear which tool they use that most effects their marketing and business success.
In today's episode, you will hear some of the most important recommendations from my interviewees. In the show notes of this new episode you will find the list of the most recommended tools of our guests, opinion leaders, and successful entrepreneurs.
This surprisingly highly recommended and tool received recommendations of five different guests including Chris Brogan, Tomas Laurinavicius, and Joe Pulizzi.
I chose to share the beautiful answer of Mike Stelzner:
Mike Stelzner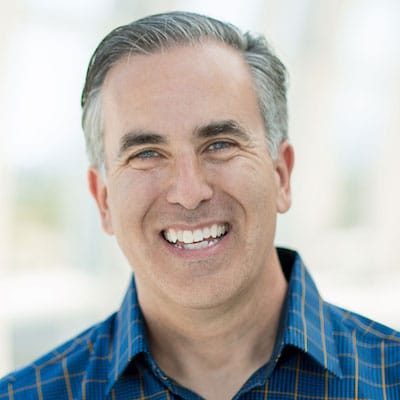 Michael Stelzner is the founder of Social Media Examiner, author of the books, Launch and Writing White Papers, and the man behind Social Media Marketing World–the industry's largest conference. He's also the host of the Social Media Marketing podcast, founder of the Social Media Marketing Society, and host of the weekly Social Media Marketing Talk Show.
Michael's recommended tools for customer focus, marketing, or sales
Even though I run a company and conference that are called Social Media Examiner and Marketing World, I think the technology which is the best is e-mail. So many businesses are building their "house" on rented lands – social platforms, and suddenly those platforms change the rules and we no longer are able to reach the audience we want to reach.
That's why every business must have a strategy for building their own email list. For not being dependent on somebody else when they want to contact their audience.
Samuel Pavin, Erik Huberman and Dan Knowlton are a few that recommended on this second most recommended tool. However, the king and knight of this tool which is much more than a tool - is Marcus Sherridan
Marcus Sheridan
Called a Web Marketing guru by the new York times, the story of how Marcus Sherridan was able to save his swimming pool company "Riverpools" form the economic crush of 2008, has been featured in multiple books, publications and stories around the world. It is also the inspiration for his newest book "They Ask You Answer" which was dubbed the number 1 marketing book to read in 2017 by Mashable.
Today, Sherridan has become a highly thought after global speaker and consultant in the digital sales and marketing space, working with hundreds of business and brands alike to become the trusted voice of their industry when navigating the ultra fast rate of change occurring within consumers and buyers today.
Recommendation of a tool for customer focus, marketing or sales?
HubSpot– the tool Marcus believe in most for to medium size businesses. The ultimate sales and marketing tool
Inbound– Their conference is excellent
From Marcus review of HubSpot:
"Competitors: Do you know how good your competitor's websites are? If you don't, then you're missing out. HubSpot not only tells you all the words/phrases your competitors rank for in Search Engine Results, but they will also tell you about the links your competitors have coming into their sites, the grade of their site, and if they're moving forwards or backwards in terms of their web effectiveness. Simply put, this tool is incredible and a must for any business."
The top recommended tool is email, the second is Hub Spot to manage your customers, what do you think is the third most recommended tool is?
Among the leaders that recommended this third tool you will find Carla Johnson, Amos Talmor, and Guy Kawasaki. I decided to bring you the recommendation of Martin Hiesboeck, who lives in Taiwan and uses this tool as his leading work tool.
Martin Hiesboeck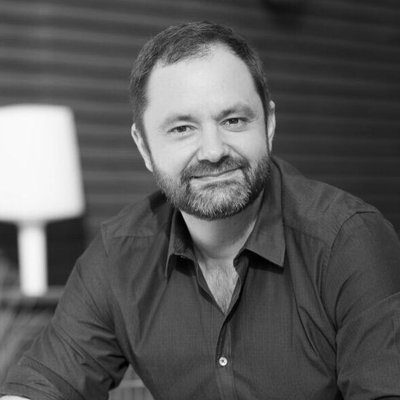 Martin Hiesboeck is a managing partner at Geber Brand Consulting, an Asia-focused marketing and branding agency based in Taiwan. He has over 25 years' experience bringing global products to the Asian market and Asia's products to the world.
Recommendation of tools for customer focus, marketing, or sales
My most effective marketing tool is LinkedIn and I actively use it. It's a really good marketing tool for b2b in Taiwan. Facebook is strong but it mostly used like an entertainment tool after work while LinkedIn is considered to be a tool for work.
At the end of this episode I recommend you to go to the show note of this episode where you can find the full list and see what tools your favorite leaders chose.
What is your one key success factor?
I think the key for our successes is responsiveness. A lot of people use these tools, but they use them very passively. I made an effort to be active there, to engage with people, to try to answer every message, to try to follow any link.
The culture in Taiwan is different, but this is what makes me stand out.
In LinkedIn, there is a tool that many entrepreneurs are not familiar with. Here is the important recommendation for the LinkedIn Sales Navigator.
Jack Kosakowski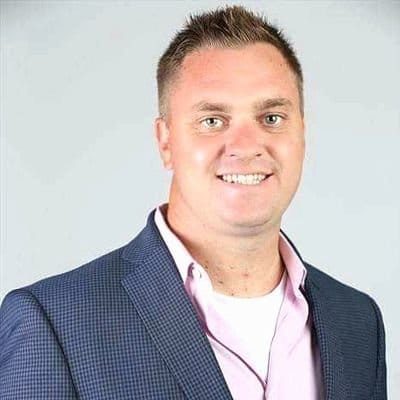 Jack Kosakowski is a leading expert in social selling and sales innovation. He's a global sales speaker and CEO of the U.S. division of Creation Agency a global sales, training, and marketing agency.
Jack consults, trains, implements, and executes with some of the top b2b sales teams globally on how to integrate social media into the traditional sales process.
Jack says his goal each and every day is to add value to someone else's day. Sales have allowed me to do amazing things with my career and social selling has allowed me to turn my passion into a career!
Jack's dream is to teach everyone how to sell using social to create more opportunities personally or professionally.
Recommendation of a tool for customer focus, marketing, or sales?
I think that if you are a startup or entrepreneur, and you need to identify who are the people you are going to build relationships with, who are the people you need to get into a sales conversation with, and you need to build that targeted list, so a tool like LinkedIn Sales Navigator and Lead IQ will do the work. Sales Navigator will help you identify and find all the right target accounts and where are the people you need to do business with, and then when you have the targeted list, use inside tool like Lead IQ that gives you the email addresses, validates the data and then allows you to make the call.
Those two tools that enable you to identify who the people you need to speak with, focus on these people, finding the data and then putting a plan and make those sales calls. These are the two tools I recommend on.
Our last guest, Jeff Bullas, will talk about the forth tool in the list. I believe you'll find his answer about most recommended tool very interesting and relevant. I'm not sure all of you are familiar with his recommended tool, which was also chosen by Kate Erickson and Adam Urbanski.
Jeff Bullas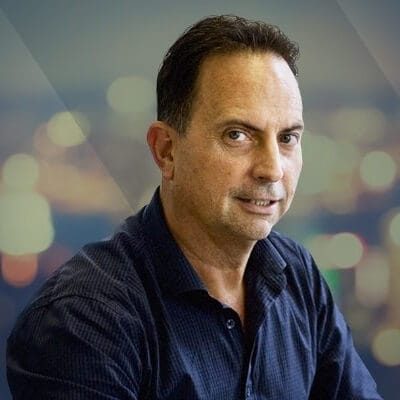 Jeff is a digital entrepreneur, marketing blogger, keynote speaker, digital strategist, consultant and bestselling author.
He works with companies and executives to grow their online personal and businesses through social, digital and marketing automation.
His blog receives over 5 million visitors a year and is found at jeffbullas.com and has spent most of his business career involved with information technologies, telecommunications and the web.
Listed on Forbes as one of the "Top 20 Influencers of CMO's" – 20171
Ranked by Apollo Research in the "Top 20 Influencers of Digital Marketers in the USA"  – 2016
#1 Global "Digital Marketing Influencer" – 2016
Recommendation of tools for customer focus, marketing or sales
In this current digital world, one of the most important tools that you can develop some expertise in is marketing automation. We have such a complex media world now, and so many moving parts; the only way you can manage that is through technology. And marketing automation is one of the platforms that I believe from small to medium to large business you need to master.
This marketing automation is the only way you can really scale a brand globally. And the tools aren't expensive any more; you have access even as a small business to marketing automation tools, even as simple as some form as the email marketing automation.
Marketing automation tools doesn't have to be expensive; it starts from a couple hundred dollars a month, so most small businesses should be able to hold that.
We live in the knowledge world and getting that knowledge and information, in segment wise, in to multiple channels, measuring (because marketing automation and good analytics allow you to measure results); that's really one of the most important tools you can use.
I use Infusionsoft; it's a little bit of a legacy system. There are some new emerging tools that I believe could challenge Infusionsoft, like HubSpot, which is more for small to medium businesses. For enterprises, you got tools like Marketo. There are other new exiting tools called Drip, another one called ClickFunnels, which was developed by Russell Brunson and his team.