Ep. 124 – The level of success you achieve and how quickly it will happen depend on how you started your entrepreneurship
The best advice from Dr. Kevin Gazzara, Dhariana Lozano, Roy Sutton and Deepak Shukla can help your business succeed more quickly and substantially.
Entrepreneurship starts in different ways. However, there is something special about those who saw an opportunity and decided to focus on a new direction.
Their journey to success is different from the journeys of those to whom entrepreneurship simply 'happened' and totally different from startups that raised money to develop an entrepreneurial enterprise from an idea.
In  today's episode, I share with you the best advice from these entrepreneurs. I believe that no matter how you became an entrepreneur, the perspectives of Dr. Kevin Gazzara, Dhariana Lozano, Roy Sutton and Deepak Shukla can provide a new perspective on taking your business to higher levels.
Before he left his 18-year career at Intel, Dr. Kevin Gazzara's research discovered 5 things any entrepreneur needs to become successful.
Dr. Kevin Gazzara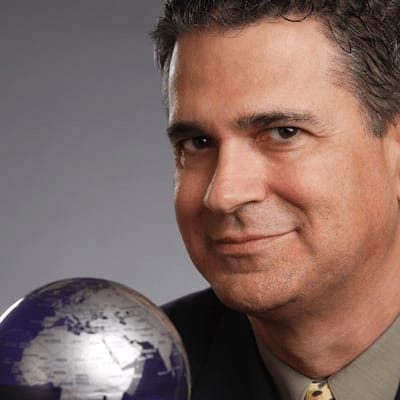 Dr. Kevin Gazzara has spent the last 30+ years in program management, leadership, organizational development, courseware development, executive coaching, and teaching in both public and private sectors, spanning from heavy equipment to high tech.
He is a currently a senior partner at Magna Leadership Solutions LLC, based in Phoenix, Arizona, which provides business workshops, facilitation, assessments, and executive coaching services worldwide.
Kevin worked for Intel Corporation for 18 years, holding management positions for: Management and Leadership development, Intel University for the US, the Graduate Rotation Program, Mentoring programs for Intel's worldwide Human Resources Organization, and more.
Dr. Gazzara is also a faculty at Grand Canyon University, University of Phoenix, Drexel University, and Ohalo College.
In 2007, he received the Future HR Leader award from Human Capital magazine for the Task Quotienttm (TQ) assessment. Workforce Magazine has recognized him for his international leadership development programs.
Dr. Gazzara's best advice about customer focus, marketing and sales
There are 5 things that have consistently come up among the successful entrepreneurs I've talked with. They said you really need 5 things to be successful:

You need a shtick or something unique that you offer that nobody else does.
You need a network. You also need to be able to tap into your network in order to get work, get your name out there, and build and grow your business.
You need a social presence. You need to be out there interacting and maintaining that presence.
You need to write a book—specifically, a hardcover book.
You need to have enough money saved that you can spend 18-24 months making no money doing consulting.
Dhariana Lozano realized that small businesses and entrepreneurs can really benefit from social media. Therefore, she left the corporate world and started to help businesses directly.
Dhariana Lozano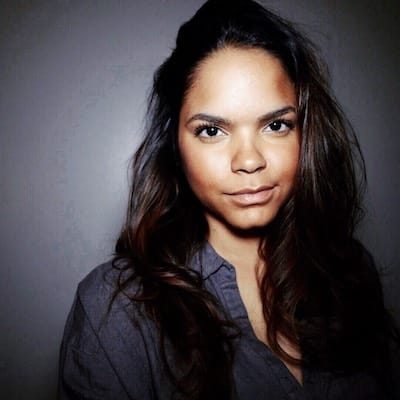 Dhariana Lozano has been in the social media and digital marketing world for over 7 years. She is the co-founder of Supremacy Marketing, a boutique social media marketing firm based in New York City who manages the social media presence of clients like Chef Jordan Andino, Flip Sigi and more.
Her experience ranges in creating social media strategies and consulting for both B2C and B2B brands to help them stand out and break through digital walls for ongoing success. She blogs at DhariLo.com where she provides social media tips, resources and courses. You can see her work published in Social Media Week, Social Media Today, and the AgoraPulse blog.
How Dhariana' entrepreneurial journey started
I've been in social media marketing for about 8 years now. I started off in the corporate world and I went to agencies and I felt that social media was a bit of an afterthought; people would bring me in last minute into meetings. They didn't really understand social media and what I could do. I got a little frustrated and I decided I wanted to do this on my own and work with the companies I wanted to work with and work one on one with people to help them understand social media, so that it's not the last thing we think about, but something they think about in the beginning, when they want to create a campaign or start a business or a product they want to market.
I started my business about 4 years ago with my partner; we help entrepreneurs, small businesses, large businesses, we help anyone who wants to be on social media.
Dhariana's best advice about approaching customers
I think that, as an entrepreneur or small business, you have to be very clear about who you are so you can project yourself to your potential or ideal customers in the right way. I know that sometimes people try to talk to everyone but that doesn't work. Be clear about who you are and who your customer is. It makes the process a lot easier.
It's not the easiest process to go through, figuring out whom you want to work with or whom your target customers are. However, it's worthwhile to sit down with your team, if you have one, or just by yourself and think about who you are and the image you want to project. What do you want people to see you as and what makes you stand out from every other business?
I live in New York City, where there are hundreds of thousands of sandwich shops. However, every one of them is a little bit different. You need to find what differentiates you.
When Roy Sutton left his executive positions in the international telecom industry, he naturally focused on consultancy work. However, in consultancy work, you're providing a service 1 to 1. Therefore, he started creating websites targeting specific solutions for people.
Roy Sutton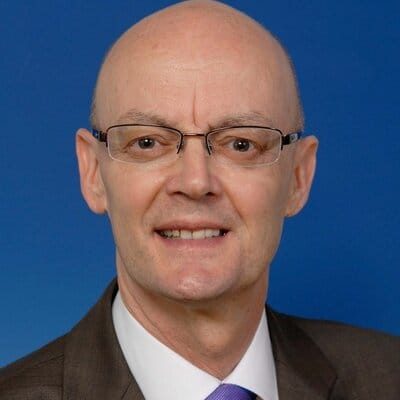 Roy Sutton is an experienced C-Level executive, board director, and former CEO with a broad knowledge base and understanding of business, as well as telecommunications and digital media.
Based in London, Roy is currently a business consultant, blogger, public speaker and entrepreneur using his skills and experience to help people make the most of their lives.
His objectives are achieved by creating digital products designed to offer people solutions to the many common problems they face.
Roy holds an MBA Degree in International Business from Cass Business School, London, and the Certified Diploma in Accounting and Finance from the Association of Chartered Certified Accountants (ACCA). He also holds a BEng Degree in Electronic Engineering from the University of Liverpool and a BA Degree in Spanish & Latin American Studies from the University of London. Roy is a Fellow of the Chartered Management Institute. He is also a Chartered Engineer and a Fellow of the Institution of Engineering and Technology, London.
How Roy' entrepreneurial journey started
My real interest is digital media and using digital media for marketing purposes. Originally, I set my company up to exploit my own know how, skills, and business contacts.
I was focused primarily on consultancy work and to an extent, I still am, but I recognized that the problem with consultancy work ultimately is you're providing a service 1 to1. So, it's very difficult to scale that up. Whereas, marketing digital products through digital media, you have the opportunity to serve 1 to many. And the thing about the internet and online marketing is that websites give you a global reach, and they are always open; you don't need premises, you don't need an inventory, and your overheads are fairly low. You do have to maintain a website obviously, or a number of websites. I amgradually moving away from pure consultancy to create digital products and offer solutions to my target customers, based on my own knowledge and experience.
My background is in the telecom industry, the international telecom industry. Also I realized that I know a lot about the telecom sector, which has really helped with things like developing websites and so on. Over time, you learn an awful lot about an awful lot. You develop skills when you're running a business. I was previously the CEO of a national telecom operator; when you run such a business you learn an awful lot about people, marketing, sales, and general business.
Tailoring your product as a solution to customer's problems, I realized I could harness my wider knowledge to create digital products and make money online. So I started by creating websites offering or targeting specific solutions for people. The first website I created was a self-help website; I called it 'Wit and Wisdom'. Part of it was humor, but mostly it was intended to inspire people that were self-improvers, people who wanted to better themselves, but weren't quite sure how to get started.
People use the Internet for two reasons: to be entertained, and to solve problems. My focus is on solving problems, so, I'll identify specific problems and create a niche website around the specific problem, trying to offer solutions and information that would help to address that problem. And in doing so, I'd make money by advertising or through advertising, through affiliate sales.
Essentially, I take questions, like 'How to improve low self esteem' or 'How to find the right job for me', and I create answers that I hope will help people and as part of that I offer resources. This is where I make money, in terms of affiliate sales, by offering resources that would help them, so for instance, if they're looking for inspirational audio programs, then I would point them in that direction by providing links to those resources, and I would ultimately make money through affiliate sales in this way.
Roy's best advice about approaching customers
Any business starts with trying to see the world through the customer's eyes. Put yourself in their shoes; try to understand their pain points and how your products will alleviate those pain points.
The key is that your product must solve problems for customers. If you're trying to make a sale to me, as an individual, for example, I'm always much more impressed if you thought about my Explain to me how your product might help me alleviate or eliminate a problem, reduce a pain point, remove a headache. I believe all of those things are important. I think that, in terms of approaching customers to make sales, the key is to catch a buying intent. One of the most inefficient means of selling is cold calling. On the other hand, if you can capture buying intent, you're much more likely to get a warm customer who will give you a better chance at making a sale.
It all starts with the customer: what the customer needs, what the customer wants. And the customer doesn't always knowwhat they want. There's an old saying: You can't forecast the number of people who will walk across a bridge by counting the number who swam across the river. People who wouldn't have dreamed of swimming across the river will think, 'Hang on! I can walk across that bridge!'
It always starts with the customer.
The last successful entrepreneur I would like to talk with in this episode is Deepak Shukla. Deepak started his entrepreneurial journey from his mother's home. He learned about his customers' needs and built a very successful agency focusing on SEO. In addition to the agency, Deepak became a very meaningful influencer in the social media world.
Deepak Shukla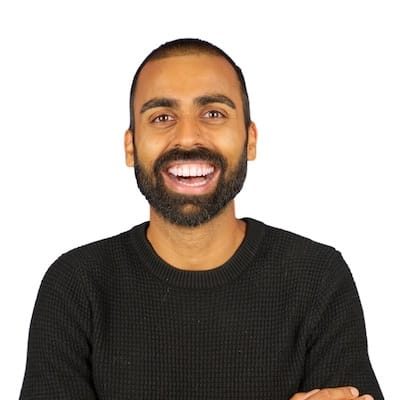 Deepak Shukla is the Founder and CEO of Pearl Lemon, a 4x award-winning SEO agency in London. Deepak bootstrapped the business from his mum's place to a £250k company in less than 24 months. He's since gone on to invest in algorithmic trading, launch 5-figure online courses and continues to grow.
Deepak has been featured in TEDx, SEMrush, BBC, Chelsea FC, Appsumo, Bright Talks & more. When he's not running his agency, you'll find him running marathons (25 so far) completing Ironmen (2 so far), getting inked (40% body coverage) or playing with his cat Jenny.
Most passionate about
I'm passionate about helping people. I think everybody has the ability to unleash greatness within their lives. The way I'm serving businesses today is through my agency, Pearl Lemon; we specialize in helping companies make sure they get enough visibility on Google for keyword terms that can really get the right people to their doorstep. That's what I do today.
Where I'm headed: there are now Pearl Lemon videos, we're in the midst of releasing Pearl Lemon reviews, I'm trying to build a foundation from which we can spread our message about accelerated growth within not only the businesses we run, but within our own lives.
Deepak's best advice about approaching customers
Be your own devil's advocate. The number-one thing that anyone, as an entrepreneur, must be able to do is get money in the bank. You must be able to sell your proposition. The way you do that is to be able to answer any question that anyone throws at you. For me, those questions are: Do you have a case study? Yes. What format is the case study? Any format you want; we've got video, PDF, spreadsheets, fancy documents. Do you have someone I can speak to? Yes, you can reach out to Hayut right now; here's her LinkedIn profile. I'll also do an email intro; what would you prefer? Brilliant! You should be able to answer all those kinds of questions in any conversation you go into. A lot of people will falter and fluster here, and I do believe that in today's age, it's easy to spot where the numbers don't quite make sense or where things don't quite stack up.
The presence of competition is so developed that you must make sure that you have left no stone unturned. When you go into these conversations, ask yourself: Would I be satisfied with my answer? Does that answer make sense? And certainly, if you can begin to make sure you've covered every answer, you very quickly begin to differentiate yourself. This has been the way that we've begun to win awards. We've won three now in our first year as an SEO-only agency and I'd love for more people to copy me.
I think you must be unreasonable in your pursuit of success and unreasonable in the level of quality that you bring to the table.
They'll say, "Well, the client didn't provide the blog content," and I'd say, "Well, why did you just assume that they would do what they said they'd do?" That's your fault, for making an assumption that people follow through. Do you follow through on your New Year's resolutions? Do you follow through on your fitness/weight/diet goal plans? You probably don't do half the things you say you'll do. So, why do you expect someone else to do the things they say they'll do? It's It's naive.
Thank you for listening.
I hope each of you found, in this episode, something you can take to your business. While you can't change the way you started your entrepreneurial journey, you can learn from these four entrepreneurs, focus on your customers and find the biggest opportunities to take your business to the next level.
The best way to connect with Dr. Gazzara:
Dr. Kevin Gazzara's book – The Leader of Oz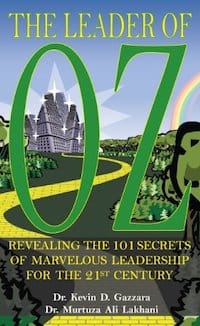 The Leader of OZ: Revealing the 101 Secrets of Marvelous Leadership for the 21st Century
The best way to connect with Dhariana Lozano:
Dhariana Courses & Free Library
The best way to connect with Roy
Social media links
The best way to connect with Deepak:
Social media links