Ep. 203 – Scott Prisco thought CBD was going to sell like hotcakes. The slow start led him to establish a successful wellbeing company.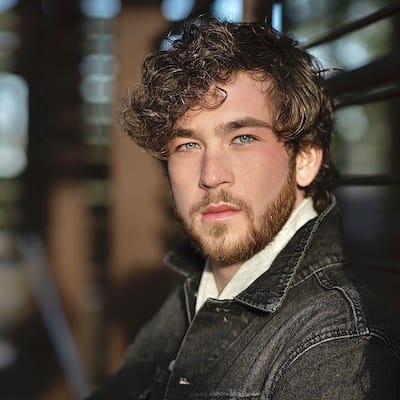 Scott Prisco is a nutritionist and entrepreneur with a passion for helping others. He founded Priscotty Pure, a wellness company that assists people in reaching their optimum state of well-being through unique supplement blends and an electrifying health movement.
Scott is also a mover and shaker in the CBD space. He founded Inception Industries Extracts, a manufacturing company that specializes in the production of high-quality, water-soluble powders and liquids, made from hemp-derived cannabinoids. The company uses a proprietary nanomolecular encapsulation technology to drastically increase the bioavailability and effectiveness of its outputs. Inception Industries Extracts formulates ingredients for clients in the nutraceutical, nutricosmetic, and functional foods industries, both domestically and internationally.
Most passionate about
Right now, I'm most passionate about helping people. We are a wellness supplement company. We make supplements and blends—from beauty products to CBD, sleep, digestion and everything in between.
I am also passionate about my other company, Inception Industries Extracts, which is a CBD manufacturing company.
We manufacture water-soluble ingredients for beverage companies and functional food companies, both domestically and internationally.
Scott's career and story
About three-and-a-half years ago, I suffered from depression and anxiety. I started using CBD when it first came on the market and became popular.
I found a little bit of relief from the anxiety. It helped my mood.
I have a nutrition background and I've always been into science. I read a ton of journals and scientific studies, and I really love chemistry as well.
I linked up with a guy who had been making water-soluble ingredients for a world-renowned beverage company for the last 25 years.
I took that and we applied it to the CBD. I started Priscotty Pure, which began with one product: a water-soluble CBD powder.
We started selling that and then we got a lot of interest from other companies. We ranked pretty high on Google and got a lot of interest internationally and domestically, from beverage companies, functional foods, and nutraceuticals.
I think that the CBD market really got played out a little bit. There were a lot of people getting involved in it and putting out products that weren't very good.
So, it started as a CBD company, but then we pivoted and ended up selling other things.
Best advice for entrepreneurs
Be open, be malleable, be ready to pivot because you really don't know who your customer is.
A lot of times, the best way to decide who your customer is, the proper customer you should be targeting, is to put out the product and see who interacts best with it.
Don't think you know everything. Just be open.
A lot of times, you'll see that who you think you're going to be targeting and who you think is going to be buying your product will be different when the sales start rolling in. That's what we've seen. Analytics help us on the backend.
The biggest, most critical failure with customers
I'd say it was when we first started Priscotty Pure with that one water-soluble CBD product.
We anticipated a higher volume of sales.
We didn't really plan.
It was such a slow start.
We thought it was going to sell like hotcakes.
Luckily, we got a lot of wholesale interest. We focused on that for a little bit, as we were building up the Priscotty Pure wellness business.
We just fell into that and it really helped hold us over. It allowed us to eventually re-reinvest that money into Priscotty Pure.
Biggest success with customers
My greatest success would definitely be knowing that my products are helping people. That's really what I love.
Scott's recommendation of a tool
Google:
The first thing we do is Google it and read what other people are saying. Then we come to our own conclusions.
A lot of stuff starts on Google. Then we fine-tune those ideas. We come up with a lot of our own creative stuff.
Google Analytics
Ads platform
Keyword planner
Scott's one key success factor
I'd say having a good support system.
A lot of times, it's very easy to get down on yourself.
I have my girlfriend, Faith, my parents, and a lot of great friends around me.
They help me keep my head above water and remind me to just keep going.
A lot of good ideas come from the people around me and their knowledge and their success—seeing what they've done and their life experiences.
Scott's Mountain
Since we believe that the best way for entrepreneurs to get fast, big, and sustainable success is by leading your (new) market category, and the entire entrepreneurial journey reminds me of mountaineering, I want to ask you: Is there a mountain you dream of climbing or a mountain you have already climbed?
I like this metaphor a lot. It's probably my favorite question that you've asked so far.
My daily journey is, you know, you climb a little bit and then you fall. You keep climbing and then you fall down the mountain a little bit.
So many times, so many different entrepreneurs just say, "All right, well, I'm packing up and going home for the day," or whatever time period you use. Then, on a different day, they climb a different mountain. They never quite get to the top of the mountain because they just gave up and stopped climbing.
I think it's so important to just keep going and put one foot in front of the other. It's like you said, to climb that mountain.
So, I think there will always be a bigger mountain to climb next. And I definitely think that the next one will be a bigger challenge, whatever I decide to do. I want to help people in a big way and I want to prove to myself that I can go outside the wellness space and do something completely different, in a completely different industry.
The best ways to connect with Scott