Ep. 144 – Russell Dalgleish best advice to entrepreneurs "never assume that you understand why someone buys your product"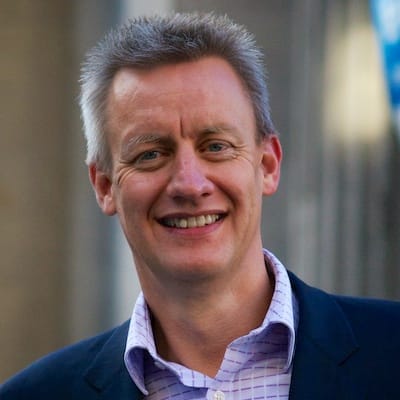 Serial Scottish Entrepreneur and Investor, Strategist and Innovator
Russell has enjoyed the benefits of a highly successful international career in the technology sector and now focuses his efforts on supporting owners and boards of companies to devise and implement growth strategies to create shareholder value. In his earlier career he has held board leadership positions with International companies achieving turnover more than £200m.
Core areas of focus are Leadership, Innovation, Entrepreneurship and Strategic thinking. He is a regular speaker at events on Leadership in business and has spoken at conferences from Los Angeles to Abu Dhabi.
Russell is founding Managing Partner of the advisory group, Exolta Capital Partners, www.exolta.com and Founding Chairman Scottish Business Network, the global network supporting Scottish.
Not all work – since turning 50 he has developed a passion for endurance events and can often be found at weekends mud splattered clambering over obstacles and "trying to keep up".
Most passionate about
I'm passionate about my country, Scotland. I have the privilege of chairing the Scottish Business Network, which is the biggest diaspora network for Scots involved in business around the world.
For the last three years, I've worked with some amazing businesses and I was able to help them use our diaspora of networks around the world to build their businesses.
I'm also passionate about growing the Scottish Business Network , getting more people involved.
It started three years ago when I sat with my colleague, Christine, in a coffee shop in London. We were discussing how we could bring together a few people to talk about Scotland (where I still live, outside the capital city, Edinburgh).
We thought about having a small meeting and bringing together a few Scottish people. Since then, we've done events like this all over the world. And it's growing and growing.
We found people who were born in Scotland, who have family there, who have worked or studied in Scotland, who have a great desire to hear what's happening in Scotland and are absolutely delighted to see how they can help Scottish companies achieve export success.
We act as a bridge between Scottish companies and the Scottish diaspora based around the world. We hold around 30 meetings a year in London. We also have meetings in Scotland. We launched a meeting in Atlanta, Georgia in the US in January and we've done events in Dubai, Hong Kong, and California.
The organization is not for profit, so it's more to benefit others. It's not a commercial thing. It's not a business we are building to sell. It's a business we are building to help others and to grow the community.
Besides the organization, I'm a managing partner for an advisory company called Exolta Capital Partners. We work with smaller businesses with around two million pounds of turnover. We help them develop strategies for growth and then we actively help them deliver it.
Do I see myself as an entrepreneur? I suppose so. I've never been very comfortable with the phrase 'entrepreneur' because I think it's too broad. However, my interest is business. I'm a risk-taker and I like to build things.
Russell's best advice about approaching customers
My job is to understand which of my customers' challenges, problems, and opportunities I can help them overcome and to then attain those.
When I advise businesses, I typically find that there are things about their customers that they don't know. A topical example: I was working with a young technology company in Manchester, England, They had a very firm belief that the technology was the main reason why their customers bought their product. Their website talked about the technology, the staff talked about the technology. However, when I interviewed their top 10 customers, each one of those 10 customers said that the technology was good but the customer service was world-class. That was the differentiator.
Understanding your customers' problems and how to get over them is the way to be successful.
And never assume that you understand why someone buys your product. Ask them!
Once you get your company to a certain scale, the entrepreneurial skills that you possess are less inside the company because the company already exists. Your job as an entrepreneur should be out-world facing. It should be understanding how the market operates, where the opportunities are, which products have to be developed.
I would like to see entrepreneurs focusing much more on things like road maps … but not road maps about the products. I'm talking about road maps about the market, about their customers.
We ask everyone within the Scottish Business Network one precise question: We want to understand what your ask is. And what we see is that it's not a focused-enough ask. The ask should be laser-focused.
Biggest failure with a customer
I've experienced multiple failures in my career, where things didn't turn out the way I would have wished—and sometimes very negatively. But I have developed a technique, which is now described as resilience. I have the ability to have a terrible failure and tomorrow morning, when I'm waking up, it's behind me. Within a few days, I cannot even recall it.
So, my wife can sit there and talk about my business failures but I have managed to remove those from my memory.
It doesn't mean that I don't learn from the failure. I do adapt and change my attitude so that I avoid repeating the same mistake. But I don't carry with me the pain and I don't carry with me the resentment.
Biggest success due to the right customer approach
My greatest success involves dealing with businesses and networks. I have three sons. My middle son was very unhappy at school; he didn't enjoy being at school at all. He got into a lot of trouble when he was 17 and 18, and he didn't manage to find a job.
I could have taken the approach of being his father and manager. I could have told him what to do. Instead, I used my network. Today, networks are incredibly important. So, I reached out to my network and explained that my son was available to work for them. I said that my son would work for them for free and that I would pay him. So, I went to my network and shared my pain: I have this problem; will you help? Someone came back and offered to have my son work as a junior greenskeeper in a small golf course that he runs.
My son, at 19, started to work with him. During the first week, he had to rise every morning at 5:30 and he had to do some horrible tasks that were a part of the job, like cleaning a place with dead rats. But he did all that. And at the end of this first week, my son went to work whistling…
With time, I helped get a grant to hire him. Later, they sent him to a training course. At the age of 20, he came home with a letter from the royal golf club in Scotland, saying that my son had been given a position at a golf club in Sydney, Australia because he was doing well.
After that, he traveled and worked around the world, continually getting better and building his reputation. That's wonderful to me because it's a personal family success story.
The biggest thing to me was that I reached out to my network with a specific ask to help and they answered that they would love to help. I tell this story because there are so many entrepreneurs listening today who have a problem or a challenge and are not telling anyone. They are creating enormous personal distress for themselves, their families, and their employees. They have to come out and ask for help.
Recommendation of a tool for customer focus, marketing, or sales
For the last 22 years, email has been the single most important technological tool I've used. Email has allowed me to communicate with people all across the planet. It has allowed me to open and close discussions and to document everything. It has allowed me to drive a network and communicate on a scale I could never have imagined.
However, last year, email stopped being my number-one technology tool. It was replaced by LinkedIn. LinkedIn was born as a career tool, a job board, a recruiter tool. However, I believe that in the last year, it has transformed into the single most useful piece of business technology. It has been key to building a global network. LinkedIn allows me to connect to anyone. There are misunderstandings with LinkedIn about rules. It's a digitized version of real life. And LinkedIn is massively underused.
Russell's key success factor
I believe that, as a human being, my role on this earth is to take a journey to understand who I am. That's the journey I'm going on. One of my key strengths is honesty. One of the key challenges I see for people, for entrepreneurs, is the ability to be honest with ourselves.
Russell's Mountain
Because we believe that the best way for entrepreneurs to get fast, big, and sustainable success is by leading your (new) market category, and the entire entrepreneurial journey reminds me of mountaineering, or conquering a mountain, I want to ask you: Is there a mountain you dream of climbing or a mountain you have already climbed?
If I look at the customers I have with the Scottish Business Network, my mountain is to continually climb, to enhance the service I deliver to bring them value. What's wonderful about climbing a mountain is that you never know where the next step will take you.
Every now and then, you fall and then you have to find out how to stay on that mountain. And that's the journey that I see, that you continually climb. You continually try to make things better.
What's wonderful about it is that you never come to an end. You never reach the peak of the mountain. You just have the awesome delight, every day, of taking the next step and climbing.
The best way to connect with Russell