Ep. 185 – Ross Kimbarovsky: "We focus really hard on the customer and the customer-experience throughout every touchpoint."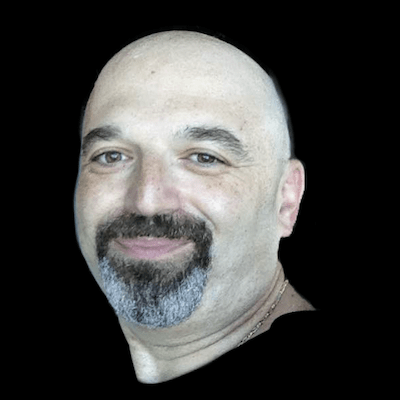 Ross founded and is the CEO at crowdspring, where since 2008, 220,000+ experienced freelancers help small businesses, entrepreneurs, agencies, and non-profits with high-quality custom logo design, web design, graphic design, product design, and company naming services.
Crowdspring has worked with the world's best brands, many of the world's best agencies, and tens of thousands of entrepreneurs and startups.
Before founding crowdspring, Ross practiced law for 13 years as a successful trial attorney. There's a rumor that Ross left his law practice in 2007 to found crowdspring so that he could wear shorts to work. That rumor is true.
Most passionate about
Crowdspring focuses really hard on the customer. I've been running this business since I started it, for the past 12 years.
While we all read a lot about how important it is to focus on customers and how products need to be well-built, as well as that the full experience is important, it takes some time operating a business before you really understand what it's important.
Today, we focus really hard on the customer experience throughout every touchpoint with our product, from the time we meet the customer to the time we finish with them.
That includes focusing really hard on improving every aspect of our online marketplace for creative services. We make sure that we have very high-quality designers and providers in our marketplace. We also make sure that our product is easy to use because we have customers from other countries.
About the product
Crowdspring is a global marketplace for services. Over the past 12 years, we have built up a base of more than 220,000 designers and service providers helping entrepreneurs, businesses, agencies, and nonprofits with logo design, graphic design, web design, packaging design, even product design and business names for every stage of their growing business.
Unlike traditional marketplaces where you pick from bids and proposals, on Crowdspring, you post your requirements and pick from actual designs built to your specifications. So, in a logo project, you get 100 logo designs for your business and you pick the one you love. The designer gets paid and you get the intellectual property rights to that design.
Crowdspring is all custom design work. So, it takes the custom design work that agencies may ultimately create for you when they build a brand identity, for example.
The other insight we had was that people buy based on portfolios and on people's education. This is what would be done in a traditional marketplace. If you hire a freelancer, you normally look at their resume and portfolio, and see what they went to school for, because you're paying them, anticipating that they're going to create good work for you in a few weeks or months.
What mattered is: Were you talented or good at your skill? That's the only thing that matters on Crowdspring because you compete based on your actual work, not pricing. The client sets the price, the designers submit actual designs, and the client picks their favorites.
Best advice for entrepreneurs
Stay connected with customer support. Your customer support team is on the front lines.
Have dedicated teams that support your clients. Sometimes, you'll outsource it.
Ross first became customer support when he built the company due to the following reasons:

He wanted to understand "the pain our customers were feeling working with our product. I felt that I could not understand this unless I felt that pain with them."
He wanted to do the job himself first. "I think it's really important. There are things I may not be able to do. I'm not an engineer, so I couldn't."
The biggest, most critical failure with customers
The biggest one—and, I would say, probably the most interesting one—was eye-opening to us.
When we launched in 2008, we grew much faster than we anticipated. That put a lot of pressure on us because we hadn't built a marketplace. We hadn't coded the software to support such fast growth. So, part of our team—actually, most of our team—was focused on rebuilding what we had built, pretty shortly after we launched it.

The old site, the site that we were actually operating publicly, was doing really poorly. We had a lot of problems. I was in Hamburg Germany to speak at a conference when our site crashed completely. We were extremely frustrated. We were down for three days during this very complex migration period, moving from the old site to the new site.
We thought it would take two or three hours, but it ended up taking three days. In Hamburg, seeing that this happened and realizing that this was going to take multiple days, I was really frustrated because I thought we'd failed our customers, which at the time were clients from probably 40 countries and designers. We had probably 50,000 designers at the time, from a variety of countries.
Lesson

We were very transparent about the failure: why things failed, what we were doing to fix it, and how important it was. And there was this outpouring of support and love from our customers. The next day, I was sitting in Hamburg before the conference, literally crying because I felt like we had failed miserably.
We didn't do a good job, but people understood. They were human. They empathized with us and told us, "We believe in you. We will get through it together." We ended up launching the new site and doing phenomenally well with it. But that was the biggest failure because it's hard to plan for major transitions, particularly if you run a small business. In that case, we planned our best and were just flat wrong.
We learned that, when you fail, you should be transparent about it, explain what caused the failure, learn from it, and never let it happen again.
Biggest success with customers
We created our business targeting small businesses, with one to 10 employees. Shortly after launch, we started working with Fortune 500 companies, with businesses around the world, with agencies, with nonprofits. However, ultimately, they weren't a big focus for us.

In 2010, we had an interesting opportunity. We saw that LG, the major Korean company, periodically had a design competition for a mobile phone. At the time, they were looking to design their next mobile phone. Their goal—to have this competition and involve people around the world—was great, but the execution wasn't great because they were spending a lot of money building these mini-sites to try to get interest, while not offering anything to people who participated.
And so on a whim, even though companies like LG were not our customers, we reached out to them and said, "Hey, we're going to be in California." (They had an office in San Diego.) "Could we meet and talk about ways that we might be able to collaborate?" And they said, sure. So we met with them.
For the next two years, we ended up doing a major design of the next mobile phone competition that attracted thousands of industrial designers. This connection enabled us to launch an industrial design category on Crowdspring.

That was a big success because what we realized is we should be. So, serendipity is very difficult to predict. Obviously, that's the nature of the word, but when we saw this competition, we thought there was a way to do it better.
We take a few minutes to reach out and connect with these brands. That has happened many times over the years. For two years, we ran this competition, and we built an industrial design practice. Our community received tens of thousands of dollars in awards. Some people were hired by LG for six-figure jobs to design for them.
It was a win, win, win all around. We feel really good that we noticed this opportunity and worked hard to secure it
Ross's recommendation for a tool
It's a little tool I use on a Mac, called Paste. That particular product isn't available for a PC, but there are similar products.
It's a product that allows you to quickly categorize and share snippets of text, graphics, or whatever it is you want.
Ross's one key success factor
Stubbornness

I started Crowdspring when I was an attorney. For 13 years, I was a trial attorney focusing on intellectual property.
As an attorney, I worked really hard. I was by far the highest biller at my firm. I thought I was prepared for how difficult being an entrepreneur would be, and I was wrong. Being an entrepreneur was much more difficult than I expected, even though I came from an industry that works hard.
There are many, many, many points of failure as an entrepreneur. I think Reid Hoffman previously said it's like jumping off a cliff. Trying to build the airplane on the way down. You make a lot of mistakes, you have a lot of challenges, and the best entrepreneurs typically get lucky.

Persevere

It's this notion that you can quit at any time because there's a lot of pain running and growing a business. But if you quit, you obviously failed, if you can persevere, through your stubbornness, and it has to be constructive, you win. But there are painful points where you have to overcome these challenges. For me, it has been that ability to persevere, to take the pain, to be stubborn and not give up, to come out and fight again.
Ross's Mountain
Since we believe that the best way for entrepreneurs to get fast, big, and sustainable success is by leading your (new) market category, and the entire entrepreneurial journey reminds me of mountaineering, I want to ask you: Is there a mountain you dream of climbing or a mountain you have already climbed?
First of all, I love Maui. It's the bounce in areas of the United States are some of my favorite areas. Also, I love the ocean. So, in years when I can do it, I spend half my vacation on the ocean and half in the mountains. However, if I had to choose, it would be the mountains.
Part of the reason I love mountains is, first of all, they're majestic and beautiful. Also, I love them because they're complex, with different weather patterns. They're challenging. I haven't climbed mountains normally as a climber, but I've certainly, tackle, you know, some reasonably climb where you can walk up a mountain.
The reason I find them is because the ones that I've done, which get increasingly more complex, teach you that it's important to, as you said, take it one step at a time. This is a lesson that I brought into my personal life and into running a business.
We are absolutely overwhelmed by the things we need to do, to the point we're paralyzed. We just can't make a decision because there are too many decisions to make and too many things to do. The way I think about it, and it's a good analogy to climbing mountains, is that you can't get to the top by jumping there.
You can get to the top by taking one step. If you take a step, you're closer to the top, and if you take a second step, you're that much closer. And so, in my personal life and in running my business, when I'm presented with this dilemma of overwhelming choices and too many problems, I literally focus on the first thing. I don't obsess about the others.
I don't let stress get to me. I focus on the next step. That's the step that I need to solve. And when I've solved that, I focus on the one after that. I think that's really important for us, both in managing how we are in our personal lives, and in our lives as entrepreneurs. We have so many decisions to deal with and can easily become distracted or enter decision paralysis. Just take one step at a time, like you would climb a mountain.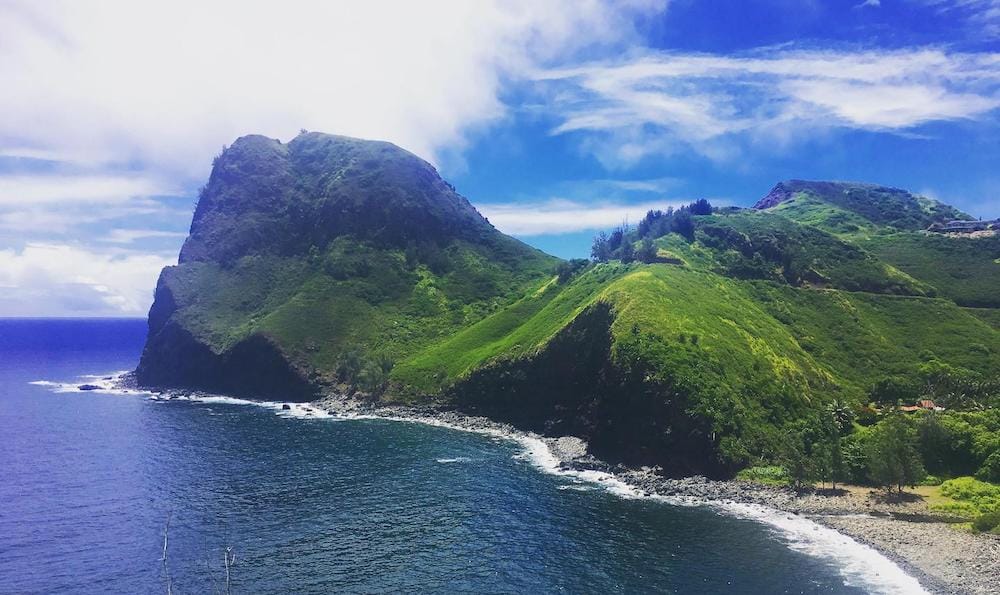 Recommended tool
Paste – Clipboard manager for Mac, iPhone, and iPad – Paste is the best clipboard manager for Mac and iOS. It stores everything you copy and paste on Mac, iPhone, or iPad and keeps your clipboard history organized. (this is Mac only but there are similar products for PCs)
The best ways to connect with Ross
Social media profiles
Helpful actionable guides for entrepreneurs:
Want to learn how to start your Entrepreneurship?
Download for Free

HOW TO START ?
Want to learn how to choose the best Name and Logo? Not sure which customers to focus on right now and where they are? Want to build your website, or trying to figure out how and what content to share on social media?