Ep. 116 – Phil Friedman: "The key to being an entrepreneur is in functioning as an entrepreneur; Be very flexible and really keep the overall picture in mind" – 1st part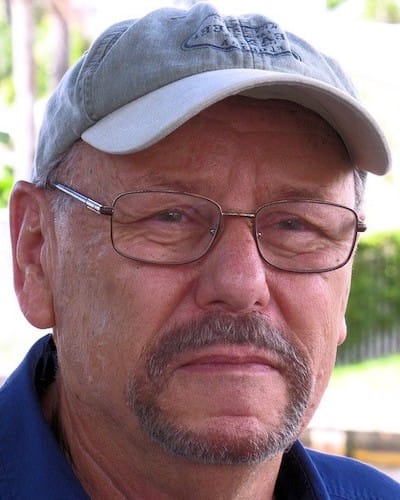 Phil Friedman Part 1 Show Notes
Marine Industry Consultant
Phil Friedman has a long and varied background in the marine industry, as a yacht build.er, boat and shipyard manager, small business and startup advisor, and yachting writer and editor.
As Managing Director of the Port Royal Group, he provides clients with the benefit of his intimate knowledge of yacht construction, major refit and repair, surveying, damage assessment, estimating, contract negotiation, and dispute resolution.
For several years, Phil was the president and CEO of Palmer Johnson Yachts, during which time the company under his supervision developed, built, and refitted nearly two dozen luxury mega yachts in the 30- to 60-meter range.
During his multi-year tenure as Senior Editor of Power & Motoryacht magazine, Phil tested and evaluated hundreds of yachts worldwide. He has published more than 1,200 articles on yacht design, construction, repair, and maintenance. And his recently published eBook, Ten Golden Rules for Successful New Build Projects, has received wide acclaim from industry professionals.
Most passionate about
I'm presently continuing actively as a consultant in the yacht building industry, which I've been doing for more than 25 years.
My latest project is managing a startup in China of two new modern yacht lines for export primarily to the US and Canada.
I also continue to actively write yachting-related marketing content for both print and digital publishing sectors. After 30 years in these two fields, I thought I'd retire, but my business is surging again. And I don't mind continuing to work since I really love what I do.
Changing professional direction
I was an academic at the time. I was teaching philosophy at the university, and I felt frustrated and unfulfilled. The abstract nature of philosophic discussions can be daunting. Most of my colleagues with whom I kept in touch over the years have taken on other activities as well, more concrete activities.
I was very interested in sailing, and I felt attracted to the art and craft of yacht design. So, I studied yacht design by mail, and I ordered several courses from a nearby college in basic structural engineering and mechanical engineering.
I always had an aptitude for mechanical work and building, and somewhere deep in my background, I had a desire to be a designer. I decided to change the direction of my professional life, and I jumped in with both feet and decided to become a yacht designer and a boat builder.
After I trained students as a university professor, I decided to go into business for myself.
Writing for yacht magazines is what enabled me to gain exposure in the market that I wanted to reach.
Phil's customers
In this field, ownership means much more than owning a boat or owning a yacht. It really involves participating in a subculture. And that's what attractive for many people.
And practically, if you think about the amount of time and energy and money that some buyers of yachts put into having a yacht built, you realize that what they are interested in is the process as much as a result.
I have a range of customers. I provide consulting services to yacht builders who are looking to improve their processes, or maybe they are looking to narrower-ship particular project..
Among my clients, I also have people who are seeking to have yachts built and need independent third party advice to get that done and to help with managing the project to make sure that they come up at the other end with something that they want.
Phil's best advice about customer focus, marketing, and sales
This is a subject I've written about. I think it's critical to understand the difference between customers relations management, which mainly refers to how customers feel about their experience with your product or service, and customer service, which has to do with reality. It's about delivering what you promise.
Biggest failure with a customer
I think I had a blind spot for a long time, and that is that there is more to the consultant-client relationship, which is to help people to do something they aren't necessarily experts in doing. Which, many times, is helping them to avoid the mistakes that they might make.
There is a lot more to the relationship than simply getting the job done. You have to not only to do the work successfully, but you also have to market yourself and your services. You have to market all the time, and you have to market really well.
The key to being an entrepreneur is in functioning as an entrepreneur; Be very flexible and really keep the overall picture in mind.
Biggest success due to the right customer approach
My biggest success is with one of my clients, Andrew J. McKelvey who was the founding chairman and printable shareholder of Monster.com
Andy purchased a well-established world-class luxury shipyard. He asked me to join him as president and CEO of the newly acquired company, which we eventually built to 600 employees in three locations worldwide and about a hundred million dollars annual gross revenues.
It was probably the most significant success that I had, which came directly out of my relations with one of my clients.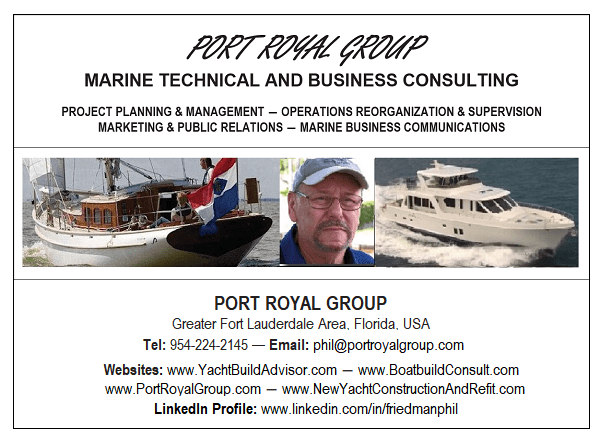 The best way to connect with Phil
More resources for Entrepreneurs
Don't Miss – Customer Focus Strategy & Execution: Market Analysis for Fundraising
Hayut Yogev's Latest post: Unfortunately, most entrepreneurs will continue to fail because of their endless "trial & error" marketing pattern
This is the first half of my interview with Phil. Next week we will publish the second half. Until then, you are more than welcome to contact Phil and learn more about his social media activities.