Ep. 132 – Paul Bratby – one in 10000 tech startups are in profit in the first year. We are profitable in our first year.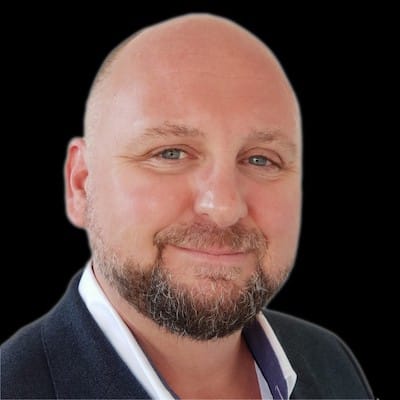 Paul Bratby Show Notes
Paul Bratby is the founder of Trade The Fifth, an Elliott Wave program designed to educate traders and investors on the financial markets so they can take responsibility for their own portfolios and trading accounts by learning how to ride the profitable Fifth Wave setup.
Paul started in the business over 14 years ago, and combined his career as an Engineer along with his Military Mindset to develop a repeatable trading and investing strategy that he has used to manage 8-figure accounts.
Most passionate about
I retired as a money manager five years ago. But I got bored, so I started a hobby. This hobby was revolving what I was most successful at, which was trading, investing in stocks and shares, and future contracts, these sorts of things. It started to keep me occupied to help people realize their dream.
I had a dream to move to Spain, live in a villa by the sea with a beautiful sea view, have a pool, and live a nice and comfortable life. I've got all of that.
Everybody has their different dreams. What I wanted to do was to share my story and help people in this industry. A lot of people want to take control of their own future, their pensions, their savings, or even by creating more income by trading and investing in stocks and shares and future contracts, so I just wanted to help.
It was doing great as a hobby project, helping traders become more successful. I built a great strategy; I've never had a losing quote for 15 years by now. So what I did was getting some geeks that turned this strategy into a software. And it was doing great.
Paul's entrepreneurship development
In May last year (2018), I was in Chicago doing a small training event as part of this hobby project, and an entrepreneur from Silicon Valley came to me and said: "Paul. I just got on a flight because I needed to see you; I think you've got a great product. I've got a great experience with digital growth, and with startups. I'd like to go into business with you." So, it was a bit of a shock, but we did it!
We started the company in July 2008. We launched the website on November 2018, so we're coming up to one year. And in that first year, we are one of those strange statistics that one in 10000 tech startups are in profit in the first year. And we are profitable in our first year.
We've got a cloud-based system, and we've gone through hyper-growth because of me having that foundation, that hobby and that experience, coupled together with my partner that got an eye for growth, hacking, and tech and we had a great first year. I fly to the US four or five times a year, hold live training events that are sold out.
Paul's best advice about approaching customers and his biggest success due to the right customer approach
So the short answer is, listen to your customer.
One of my biggest success stories recently in this last year is that during our growth, we found that we had more customers with small account balances, you know, just starting out. And in the strategy within our software, we're not clear enough for smaller traders.
So this became quickly apparent by the massive amount of e-mails we were getting, and questions on the Facebook group. So I took action. I was in New York in June of this year. And I sent out a tweet on Thursday to say, you know, I'm in New York. Any customers out there who can join me for a drink on Friday evening? 10 users turned up!
From that, we started a WhatsApp group for New York. I listened. But not only did I listen, within 24 hours, but I also came up with an idea and shared it with all of that 'focus group'. OK. They loved it.
On the 1st of August, we launched our five K clock, which is designed to help traders with small account sizes use our indicators with strategies designed by me to help become more consistently profitable. And it's low cost because these traders don't have a lot of money. It's $5 a month. It's $5 on-demand to be alive with me twice a month. Wow. And there's this special trading calculate just how to trade that risk. I make a video every day with the danger zones. So basically we've got Miocene value, low cost to help customers become more successful using our products, and then our customers become our sales force.
I think what you get out of that success story with the 5K club is those members have now become our sales force. So, you know, our marketing budget is a lot less because people are talking about this great guy that took time out to meet us in New York. Listen, but he didn't just listen, he started something that's helping us now. And people like to talk about success. So we've now instigated a referral program. Where they actually share a success. They can get paid when people come and buy our software or join our memberships.
So it's about listening, but don't just listen and just nod your head and smile. Do it take action. So, you know, from that, we got 250 members within a week.
So not only I've taken the time out during a very busy time in New York actually to listen to these people. But I got back to them really quickly with an idea, and then they batted the idea around a little bit and gave me some feedback. And then literally within less than two months, we'd launched something to help them.
So, you know, the biggest advice I can give is actually listen to your customers because we all think we're producing the best thing since sliced bread. You see, we've got that brilliant technology. We're using the cloud, and we've got this and that. And, you know, we've got a website that we think is absolutely fantastic. But when somebody says they can't find something on your Web site, they're the people going to be using your Web sites. You need to make changes. You need to listen. You need to take action.
Biggest failure with a customer
So I assumed that our customers who were traders, investors using online trading platforms, they would be technically proficient in downloading and installing our software on different platforms.
So each new platform, I made a quick installation video, which I assumed was simple enough. We included it in the first e-mail with the files to download. And I presumed having this in bold red copy in the email with the link would work well for our customers.
But many customers that watched the installation videos didn't understand enough to use their computers to follow instructions. We had a massive amount of e-mails asking for help actually to install it. We solved this by hiring a customer services manager that actually added a downloadable PDF to some people, to follow the videos, and they'd rather have written instructions. And then he offered those 'one to one' assistant, to customers who still struggle.
So I think in conclusion to that, you've got to consider that all your customers are like children and they need their hands held through technical processes all the way and then plan accordingly. So this was a way for me the biggest failure because I just presumed I'm 50 years old, and I could download something and put it on. On average, our user is 54 years old. Not much older than me, so I assumed they would be able to download and install our software easily.
More successes with customers
We're getting great stories coming through. We're getting brand ambassadors. We've had a guy that came to my training in Kansas, and by using our strategy and system, he has gone from part-time to full time, and then he moved to Florida. He's living his dream within a year.
We've got another guy that's just gone from part-time to full time. He was coming to see me in Kansas as well because he wanted to understand the next stage for him. Now, he's given up his job. And that anchor, if you like, his whole future depends on the decisions he's going to make within the trading space using our software and strategy.
So it's a big leap for people. And it's not easy, and we are there to help. We have great software. But, you know, we can lead a horse to the water, but we can't make it drink.
There's a lot of discipline within the strategies that people need to keep and rules that people must follow, like in life. We have to follow certain rules. Some people think they are just buying a magical piece of software, and the magic will happen. That's the tool. But you still need to follow the strategy and follow the rules to succeed.
Customers' chances to succeed
If someone is really following the rules, what are their chances to succeed?
I think about 70 percent after two years, because we say to everybody, to begin with, it's a learning process and they need to feel confident, and you need that consistency because this is real money. We tell everybody that is coming for the first time, in the first six months, you ought to be trading with a demo account, and you're getting used to losing because you do lose.
I think a lot of it is about the mentality that's required. Some people just don't like to lose. Whether that's with money or whether that's in a sport and a game. There are people that within their brain chemistry, it's very difficult to accept a loss.
But if your win rate is higher than 50 percent and your average win percentage is, say, 1.6 percent, you're always going to win. But you will accept and expect some losses, and this is when that discipline and that risk management comes in, to ensure that you've got the right type of what we call stop losses and get back to winning.
Paul's recommendation of a book
One of the great books that I read, and I keep reading is the shortlisting Prophecy. this is a fantastic book.
You just gotta give it time and read it and understand that. Then you'll start to understand some of the decisions and passages are chosen during a. And the idea of reading a book like this is so you can recognize those forks in the road in the future and try and make the right decision. So whether you're a trader or an entrepreneur, there will be times in your life where you've got to make decisions.
Paul's recommendation of a digital tool that helps customers' focus
One of the things we've done is introduced Intercom on our website, which was a chat-based system that is saving so much time. We've got a real person behind it. So we've got a customer success manager, and he's behind that. But. Now, our email server with so many questions on the emails and people can get instant answers straight away, and they learn. So when people ask a similar question that's been asking for automatically the chat-bot on Intercom, we'll give the answer.
Paul's key success factor
I think I'm not only a dreamer, but I work hard to achieve the dreams that I have. So I'm a planner. My wife hates it.
So you're planning everything within the home as well?
Absolutely everything. So it's if we've got something starting at a certain time, we've got to be ready five minutes before. Okay. That's the military mindset. I need a plan.
I am extremely disciplined. So I don't need to get up at 7 a.m. every morning. I don't need to get up at 5:30 a.m. for my weekly meeting with the team. But I do.
I've got discipline, and I've got this drive that, you know, I work hard, but I've got goals that I need to achieve each week. I don't really get upset if I don't achieve them, but very rarely I don't achieve it.
You know, I always achieve what I put a goal to achieve.
Having that dream drives the discipline. So for a long time, I had a picture, a screen saver of a villa in Spain by the sea. And that was a screen saver. And I and I always worked to achieve that, you know? You know, right now I've got an Aston Martin image on my screen saver. And, you know, I will achieve that in the next couple of years. I ask myself what do I need to do to achieve that goal, and then work backward to get it. So, you know, there's always the dream to keep going, but then the plan and the discipline are in place to make it happen.
Paul's Mountain
Since we believe that the best way for entrepreneurs to get a fast, big, and sustainable success is by leading your (new) market category, and the entire entrepreneurial journey reminds me of mountaineering, or conquering the mountain; I want to ask you if there is a mountain you dream of climbing or a mountain you have already climbed?
I used to climb a lot of mountains in the UK really to a thing called the Three Peaks. I was in the army. We used to go to three of the biggest peaks in the UK, and it was a competition. Oh, so I did that from an early age. I probably wouldn't be able to do that right now because, you know, they're quite tough. So, you know, as a young person, I liked those challenges. So we used to say in the army, look down, and it's not uphill. Just keep looking at your feet, putting one foot in front of the other, and you'll get to the top.
Now, from a metaphorical point of view, what I really love right now is to watch our customers turn from part-time trainers that work a full-time job, but get up early in the morning, two or three hours before they go to work and they train.
So, going from a hobby to trading full time for a living that's one of the biggest mountains that I'd like to watch our customers climbing. And that's massive for me because I've climbed the mountain. I live a great life now, but I'm actually helping other people do it. And for me, that is amazing because I felt that pain and I climbed to the top, and now I help others to get it.
Success stories. Almost every week we help our customers climb the mountains. And it is so much more rewarding.
I try as much as I can to interact with our customers because I want them all to achieve their dream.
Recommended Tool
The best way to contact Paul
More resources for Entrepreneurs
Don't Miss – Customer Focus Strategy & Execution: Market Analysis for Fundraising
Hayut Yogev's Latest post: The combination of profession content and social media allows any experts to gain wealth