Ep. 039 – Milana Leshinsky – Simplicity means using your natural abilities and building your company on top of your natural skills. That's the way to succeed.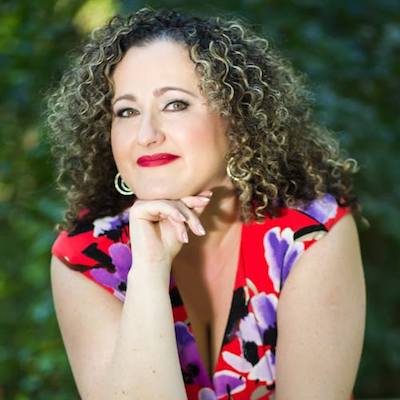 Milana Leshinsky Show Notes
Simplicity Circle Founder, Milana Leshinsky, is creating a simplicity revolution for coaches, authors, speakers, and entrepreneurs who want to grow their businesses with ease. Creator of Recurring Revenue Revolution, author of Coaching Millions, co-founder of JV Insider Circle, and an inventor of telesummits, Milana is known as a serial entrepreneur and paradigm shifter by many luminaries. She came from Soviet Ukraine 25 years ago as a classical musician with zero knowledge of the business world, and has built multiple six and seven-figure businesses since. Today, she's passionate about showing entrepreneurs how to use simplicity as a growth strategy.
Goodbye complexity and overwhelm. Hello simplicity, profits, and ease.
Most passionate about
I'm running a company called Simplicity Circle, and it bases on the idea of simplicity entrepreneurship that you can build, run, and grow your company as successfully and profitably as you want without paying the costs with your independence, your health, your peace of mind, or your relationships. Keeping the company as simple as possible, and at the same time, creating an impact and income for you.
More specifically, I'm excited about the strategy that I invented many years ago. The TeleSummit, which developed into virtual summit, and it's still such an amazing way to elevate your business, to give your brand a boost, and to put yourself on the map; I help people in creating summits that can do all this things for them. 13 years -and thousands of Tele-summits- later, there is still so much to think and develop in this field. So, that is where my mind and heart are right now.
Tele-Summits – A virtual summit is a virtual event conducted over the Internet remotely, over the course of multiple days with multiple speakers. It used to called TeleSummits, so back in 2005, I Googled that phrase and there wasn't any domain name called TeleSummit, so I ended up holding the first tele-summit. I taught that idea in New York, and later there was an explosion of tele-summits. The reason virtual summits are so successful is because you are inviting the leaders in your industry and that position you as your industry's leader.
Milana's Career
I came from Ukraine as a classical musician, and I had to change my professional from being a musician to being a technician to support my family. I became a computer program technician and I've always worked hard. Simplicity doesn't mean not working hard, it means working hard in the right direction. If you are working hard, without utilizing your natural abilities -what I called your super skills- you are not only working much harder without gaining the funds and the results will come while grinding, pushing, and fighting, and at the end, you'll burn out. And that's exactly what happened to me last year, when I left a million dollar company I built with my partner. It was just not the right fit for me; I wasn't using my natural ability. I wasn't building my company on top of my natural skills.
I ended up burning out, getting over-whelmed, losing my inspiration, and woke up one morning, asking 'is that all there is? Work, work, work without any fun?' When you're using your natural skills and building your business around your natural skills, results come with ease and you can sustain your business better because it's something that you enjoy doing.
I love creating products and I'm working very hard creating products but I also have so much fun, and I feel fulfilled because I love what I do.
Milana's customers
I have the same target audiences for both activities that I do and they are coaches; life coaches, business coaches, health coaches, they are experts that sell expertise online and they are entrepreneurs who want to build their businesses but feel overwhelmed and confuses by all the available methods, platforms, and advice out there. So, when I talk with them about simplicity, they are excited because they know that I would help find the right tools for them and will also tell them what to avoid.
Coaches, experts, and entrepreneurs who are looking to monetize their expertise online; they have always been my target market. And I believe that, for them, the best way to do that is through VirtualSummits, because it is a short term event that can boost your company to the next level and there are so many ways to do virtual summits that it can accommodate your skills in any direction. If you like networking, you can do it through net working; or if you like teaching, you can teach; if you like creating, you can create; if you like coaching and inspiring, you can do that, and all these methods can be used through virtual summit.
Milana's best advice about approaching the customers
I always believed that you should be your best customers.  My first company was built on my own need as mom with two small kids, who couldn't travel to conferences, but wanted to attend them.
In order to succeed, you really have to understand your customers, so you have to step into the shoes of your customers or build it for somebody you know and care about. You must understand your customers on a very deep level.
It's especially important online. You need to know how to enter the conversation that happening in your customers' minds or you won't be able to connect with them.
Biggest failure with a customer
The idea of holding big launches online through many emails. We did that in my previous company and what happened is that it burned out my email subscribers.
First, it was my company's product that we launched in this method, and then I experienced it as affiliate, launching other companies' products, and finally, last year when I left my company, I felt it as a customer. So, I had the opportunity to experience these online big launches from three points of view, and it was wrong from every aspect.
Biggest success due to the right customer approach
I kind of mentioned it earlier and I kind of did it by an accident, or more precisely, as an outcome of my gut feeling. That was when I had two small kids and my husband weren't at home most of the time, and I couldn't go to any business or coaching conferences, so I thought I would do it from my home. What I didn't realize is that there were so many other people like me, who couldn't travel. So, when I launched my first Tele-summit, I had attendees from 11 countries that had a deep need for taking part in these kind of events but couldn't travel.
To me, that was my biggest breakthrough, identifying this niche of people that can't or don't want to travel, but do want to connect and collaborate with other people and be part in something that is bigger then just their business. That was my biggest success story.
Recommendation of tools for customer focus, marketing, or sales
One of my favourite tools out of Facebook Live, which I really love because it allows you to emotionally connect with people, but the other tool which I want to recommend on is ZOOM.
Zoom is a little different from Facebook Live. It also allows you to have video trainings, visual calls. I use Zoom to brainstorm with people. We used it to connect for idea sharing through a phone line, but we couldn't see each other. So, as the facilitator I can see people's expression.
They have different price packages and it's really a winning tool.
What is your one key success factor?
The desire to build something innovative and to build something fresh and meaningful, that wasn't done or built before that will open up a new way of seeing something, I think this is my core drive.
Milana's Mountain
Since we believe that the best way for entrepreneurs to get a fast, big, and sustainable success is by leading your (new) market category, and the entire entrepreneurial journey reminds me of mountaineering, or conquering the mountain; I want to ask you if there is a mountain you dream of climbing or a mountain you have already climbed? 
The closest connection to a mountain was when my son was little, my husband and I used to take him to a local park. We lived in New York, and then in Pennsylvania, and there were parks with mountains and my husband wanted my son to climb the mountain with him. He was making him do that, my son didn't want to but my husband was pushing him, like "keep going, you can do this…."
My sun is now very successful, and this is the first time I thought that there might be a connection between climbing mountains and pushing yourself to the top. Mountain climbing builds character and when you are three or four years old and you have to overcome those challenges for the first time, it must have an effect.
How to connect with Milana
Milana has a Facebook group and would love to invite any of REACH OR MISS listeners who resonate with her message to join if you're so inclined! Here's the link: SimplicityCircle
Milana's social media links:
Recommended Tools
Facebook Live – Live video streaming is a fun, engaging way to connect with your followers and grow your audience. Start live streaming today with Facebook Live.
ZOOM – Zoom is the leader in modern enterprise video communications, with an easy, reliable cloud platform for video and audio conferencing, chat, and webinars across mobile, desktop, and room systems.
More resources for Entrepreneurs
Don't Miss – Customer Focus Strategy & Execution: Market Analysis for Fundraising
Hayut Yogev's Latest post: The three free, most practical steps to researching and locating your market