Ep. 190 – Michael Nemeroff saved the financial future of the family and says: "We do one thing—quickly. That's our success." It called focus!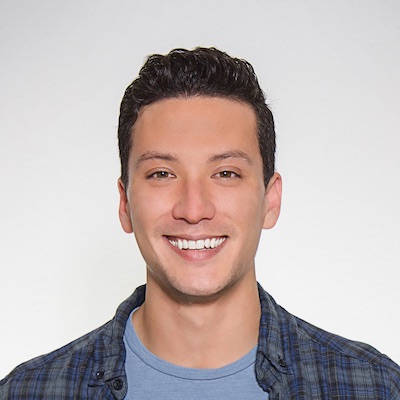 Michael Nemeroff is the CEO and co-founder of RushOrderTees, a fast growing eCommerce custom t-shirt printing and apparel company. Founded in 2002 when Michael was only 17 with his brother and sister, RushOrderTees specializes in screen printing and embroidering services for everyone from teams to small businesses to Fortune 500 companies.
Over the past 18 years, the company has focused on the customer experience by streamlining the entire process with its innovative design studio, incredible service, and the quickest deliveries in the industry.
Most passionate about
Being in this pandemic, probably what I'm most passionate about is getting the business back in shape after the huge decline we saw. Essentially, when the NBA shut down, we lost 80% of our revenue.
We want to be the most trusted place where you can get custom t-shirts and custom-printed apparel.
Right now, we're trying to do blocking and tackling better.
Michael's career and story
This is probably the third business that I started.
It was like a combination of being on the computer, being a fast typer, and getting lucky that my brother took the first design course, didn't want to do his homework, and gave it to me.
I turned it into affiliate marketing. I had a need to make money because that's what we needed to survive.
My dad was kind of done, shutting down his business with my mom and Ben, his friend said to him, "You're a great sales guy. Come on the road with me door to door. We'll sell shirts to pizza shops and restaurants. I'll show you exactly how it works, where to get the shirts, where to get them printed, and you can be making money this week."
Initially, my dad didn't have the mindset to do it but then my brother pushed him to do it. And he actually got in the car with them. In the first two days, they sold three different places. I think it was like making about $1,500.
I launched a website and a marketing campaign on yellowpages.com. The website just said, "Russia disease needs t-shirts, click" and there was a blinking phone number.
That was the entry into taking custom t-shirts online.
It was usually a localized business where you would go to a t-shirt shop and meet with the guy. He would tell you when you get them and you'd work out the design with him. So, the online t-shirt idea was a hit.
Best advice for entrepreneurs
First, I would tell you about how we feel about the customer. I mean, they are the business. Without them, there is no business. We've had to take a very customer-centric approach from the beginning. Otherwise, anything we delivered would have consequences where the customer would be upset.
Second, I would say is to sell something cheap and quick, or have a proof of concept. Otherwise, you could waste years and hundreds of thousands of dollars on something that might have been just an idea and not worth spending time or money on.
The biggest, most critical failure with customers
When we were growing the business, the problem was that we over-promised.
We told too many customers that we would be able to hit their deadline. We actually didn't know that we weren't able to, because we just didn't have the production capacity. We were really young.
Over-promising and under-delivering is a real issue because you don't have to do that. You don't have to say you can do something you can't do. But I also think it's a part of growing.
Biggest success with customers
We do one thing—which is custom t-shirts and apparel—quickly. That's our success.
We didn't really innovate, but in terms of the industry itself, like making something new, but we brought something to the industry that it didn't have because so we just deliver the exact shirt you want when you need it.
Michael's recommendation of a tool
We use the Salesforce CRM tool.
Salesforce really changed everything—a lot of the things we do on the sales and service side.
Through it, you can email back and forth with your customers.
It keeps track of every single call you make.
Every email you make, it can automate processes.
It can integrate with other tools. We have an email tool that it integrates with that tells us when an email was sent from an automated email system.
Michael's one key success factor
I've known this for a while because my biggest key factor to success is also my biggest weakness.
My ability to really focus on a problem and try to solve it is my strongest attribute.
Michael's Mountain
Since we believe that the best way for entrepreneurs to get fast, big, and sustainable success is by leading your (new) market category, and the entire entrepreneurial journey reminds me of mountaineering, I want to ask you: Is there a mountain you dream of climbing or a mountain you have already climbed?
We had this mountain to climb and, in our case, the mountain was to save the financial future of the family.
We didn't have a lot of money at that time.
I said that what happened to the family really sucks.
And I said, "But we're going to work really hard because, you know, I don't want to settle."
So that mission, I guess would make it, climbing a mountain because once we, made the pack to basically work really hard and try to save the family, you can see that after five years we were in a much better place. And now, after 18 years it's a great success!
The best ways to connect with Michael