Ep. 198 – Matthew Januszek talks about being a successful entrepreneur in the fitness world and what all of us can learn from it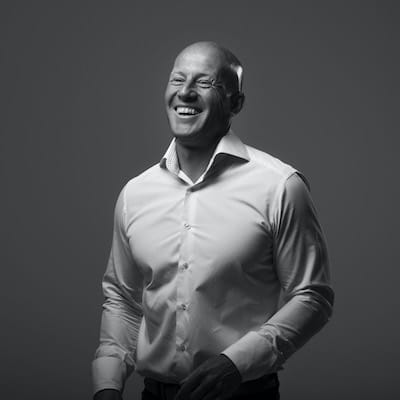 Since co-founding Escape Fitness, taking it to a $33 million-dollar global business chosen by big brands and independent fitness professionals, such as the UFC, Equinox, 1Rebel, Sanctuary Fitness and more, Matthew has continued to be a powerful advocate for functional training.
Their goal is to motivate and inspire people to get started and create exercise habits that last. Matthew travels the world, helping studios and gyms to turn their visions into world-class fitness destinations and awesome training experiences. During the pandemic, Matthew has become an advocate for at-home training and maintaining physical and mental health to persevere in the face of life's challenges.
In addition to being a father, he has started five companies and sits on the board of three companies across three continents
Most passionate about
I'm very passionate about the health and fitness space.
We have a company that I founded with my father 21 years ago. We started making basic equipment for fitness studios and gyms.
We are very much into helping and motivating people to get fit.
I predominantly work with a lot of the business community.
We have a number of different channels within the business that we supply.
Probably the biggest channel is the gyms, personal training studios, and fitness studios.
We also do quite a bit of corporate wellness.
It's important to think about your model and how to adapt it and evolve it so that you can deal with things like the pandemic that is going on at the moment.
It's also important to realize that the people who are at the end of the website or email or social media app are humans. What do humans need?
As we said at the beginning, there are two things. Look at the stuff that's constant. You mentioned marketing where it's people to people. If it's not business to business or business to consumer, it's people to people.
If you go too much down the technical route and lose that human connection, then you're not going to get that engagement and that same experience.
Best advice for entrepreneurs
You've got to look at the new technologies and how your business evolves, but you've almost got to say, "Well, look, what is an important thing for human beings and for people and how can you do that in a way for social media?"
I suppose my advice is, it depends on who we're talking to. Don't forget that we're all human and don't let technology confuse you.
Try and understand how you can use that technology to create deep and meaningful personal relationships.
Nowadays, in order to be successful, you've got to really narrow down on that audience.
Humanization and personalization are probably two things that are key today.
The biggest, most critical failure with customers
One of the most difficult things for me to get over is when we have a customer who's not happy with us. For us, the customers or clients, whatever you call them, are almost like family.
Maybe someone buys a product and we let them down, or we messed up the delivery or they have a product and it has an issue.
We had a client whom we started to work with and they were a long way from where we're located—the other side of the world almost.
A big percentage of the product that we shipped them was wrong.
The quality control wasn't what it should have been.
They brought the containers into the country and then they started to distribute them to gyms. We'd read that they'd realized it had this same problem.
So, it wasn't just a case of giving them a refund. They had a huge issue to go out and get these back. It was a total mess.
Biggest success with customers
One day, we went to a trade show and met one of the biggest customers in the fitness industry. We had one of the smallest booths out of all the people who were in there.
This lady came up and asked for a catalog. She told us to give them a call. We managed to meet with this company and do a number of presentations. Eventually, they agreed to give us a try.
We managed to take that business from a very small operation in England to the place where we are today. We work with them all over the world and we've had a relationship for over 20 years.
Matthew's recommendation of a tool
Telephone
LinkedIn
YouTube
Just focus on quality and consistency.
Matthew's one key success factor
I'm a very hard worker, I'm consistent, and I've got a lot of energy to be able to outwork people.
I'm fairly good at trying to understand information and being able to apply that.
One of the most important things that you can invest in is yourself.
You've got to put fitness before everything else.
You got to put it before your family.
You got to put it before your business because if you don't, you won't do it.
If you put fitness first, then your relationship with your wife or your husband, your relationship with your customers, your success in your business, your finances, your relationship with your children—all of it is going to improve.
Matthew's Mountain
Since we believe that the best way for entrepreneurs to get fast, big, and sustainable success is by leading your (new) market category, and the entire entrepreneurial journey reminds me of mountaineering, I want to ask you: Is there a mountain you dream of climbing or a mountain you have already climbed?
I've got an eight- and a 10-year-old. We're fairly close to a place called Palm Springs. It's a big desert and there are big mountains with snow on the top, as well as smaller, medium-sized ones.
Just as a bit of exercise, we tried to climb up it and see how high we got. It was very interesting because, as a family, it really brought us together. It was as though we were tackling this big challenge together.
My children love it now because it's always a bit of an adventure. One of them will fall down and scrape their knee and start crying, and we will get together and bring each other up, or it's extremely hot and we have to motivate each other.
In business, sometimes you've got to be able to step back and see. Although it's difficult when you're there, when you've grazed your knee or had a failure, if you can set yourself back and look at it as a bit of a book within your life and a journey, if you can laugh at some of those things and separate yourself from that moment, you can enjoy it because it's very difficult as an entrepreneur.
If you're not able to step away, see the fun and the journey and the humor in it, then you'll probably won't continue on to the stage where you need to win eventually.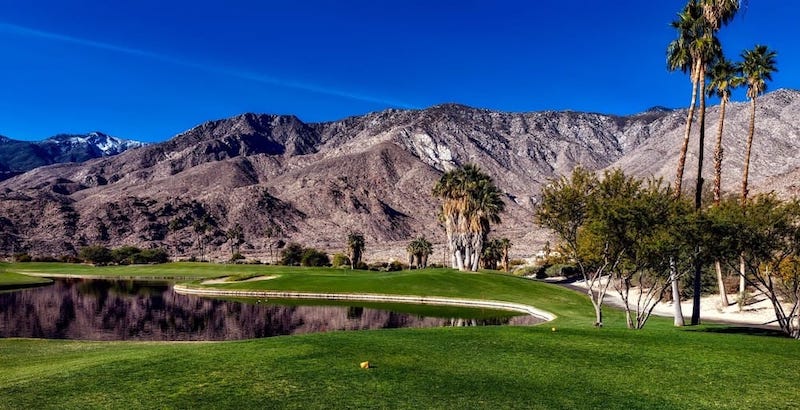 The best ways to connect with Matthew