Ep. 254 – Mark Colgan: "It's one thing to market and sell to people. It's another thing to actually deliver on the promise that was sold."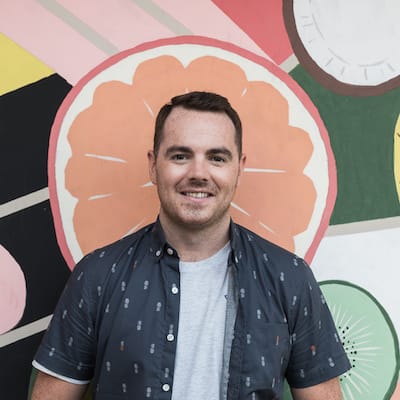 Mark Colgan is an entrepreneur and revenue leader responsible for increasing revenue across a small portfolio of companies where he leverages his 13 years experience of B2B Sales, Marketing and Recruitment.
Mark currently splits his time as Co-founder of Speak On Podcasts, mentoring B2B Startups via GrowthMentor and ScaleWise, The Product Onboarders and coaching 100's of SDR's through his Outbound Prospecting and Cold Email Bootcamp course via The Sales Impact Academy.
He's a Techstars 18′ Alumni and a regular speaker within the B2B SaaS industry, his work has been published by SaaStock, Mailshake, Pipedrive, LeadSift, Lemlist, SugarCRM and Baremetrics to name a few.
Mark currently lives and works from Lisbon, is addicted to travelling and exploring new cultures and places. You'll often hear him saying "por que no?" (why not?) to anything that sounds fun or gets the heart racing like wingwalking, skydiving and paramotoring.
Most passionate about
We are building an agency, which is completely remote.
And we're in the podcasting world. We help people secure interviews on relevant podcasts so they can get their brand message out there and build awareness about that.
Mark's career and story
I studied marketing at university, but as part of my degree, we had to work for one year in a company. I actually got a job in recruitment and I did so well in that year that I was invited back to the company once I graduated.
I spent the first two to three years of my career in recruitment, working for some of the largest recruitment companies.
I started to teach myself digital marketing because it was all very new back then. I managed to get a role in a separate company as the first digital marketing person. So, I got very good at implementing CRMs and marketing automation, as well as a lot of the technology and putting that all together.
I realized, once I was traveling, that I didn't really want to go back to a nine-to-five job. I enjoyed the freedom. And I enjoyed the ability to be able to travel and work from wherever I wanted. So, I set up my own consultancy, focusing on HubSpot CRM and marketing automation, all of the things I love building together – building things and putting them together.
I managed to be invited to work for a company as their chief revenue officer, which meant essentially that I was looking after marketing sales, customer success, and product. In this case, the product was the service. I did that for just over a year which brings us up to June 2020, when I left that company to start speaking on podcasts. This is the agency that I currently focus and spend most of my time on now.
Best advice for entrepreneurs
I'll split my answer into two parts, but it's pretty much the same answer: Focus on the customer. What I mean by that is to really understand who it is that you are going to be working with. What are their problems and their challenges, and can you build a solution to help them overcome some of those challenges and problems?
The second part is to then think about distribution. What I mean by distribution is how you can get in front of as many of those ideal customers, whom you've defined, as possible.
The biggest, most critical failure with customers
My most critical failure would be not focusing on the client delivery part of the business.
It's one thing to market and sell to people. It's another thing to actually deliver on the promise that was sold. I've been in situations where I wasn't focusing on that because it wasn't really supposed to be part of my job, but then I noticed that a lot of customers were becoming unhappy after they started working with the company I was working for.
Biggest success with customers
At the company that I was working for at the time, we provided data for customers to use in their own sales process, so their outbound sales process, but they had very poor messaging or they didn't have a strategy.
Then they would turn around to us and say that they didn't want to work with us anymore because the data wasn't working – but, really, it wasn't the data. It was their strategies and what they were doing with the data. So, my biggest success was closing that.
Mark's recommendation of a tool
Zapier

We use Zapier a lot behind the scenes here, whether it's to keep customers updated automatically based on activity or something else that we did recently. We created a tool for customers to use, which is completely made by Zapier.
After one of our customers speaks on a podcast, they can go to a form on our website and put in the host name, the podcast name, and one or two topics that they spoke about. They can hit "submit." Then, within five minutes, they get a Word document or Google document with 36 different messages that they can share on social media, in their email newsletter, or as private messages.
Mark's one key success factor
Something I've realized recently is that everything that you want in life is on the other side of fear. And one thing that I have to be very appreciative of to my family is that while I was growing up, they gave me an environment where it was safe to fail. And if things did fail, they provided the support and would be there.
Mark's Mountain
Since we believe that the best way for entrepreneurs to get fast, big, and sustainable success is by leading your (new) market category, and the entire entrepreneurial journey reminds me of mountaineering, I want to ask you: Is there a mountain you dream of climbing or a mountain you have already climbed?
I've always wanted to climb Mount Kilimanjaro. Africa is an incredible continent.
In terms of the metaphorical mountain, for me, at the moment it's introducing and sticking to habits on a consistent basis. I feel like if I can improve the habits that I live by, I can improve many other areas of my life.
So, perhaps the next peak is to consistently live in a very healthy and productive way, which will then unlock my energy to get to the next peak.
The best ways to connect with Mark
Want to learn how to start your Entrepreneurship?
Download for Free

HOW TO START ?
Want to learn how to choose the best Name and Logo? Not sure which customers to focus on right now and where they are? Want to build your website, or trying to figure out how and what content to share on social media?