Ep. 256 – Lisa & Deevo: everybody genuinely has at least one superpower that they can share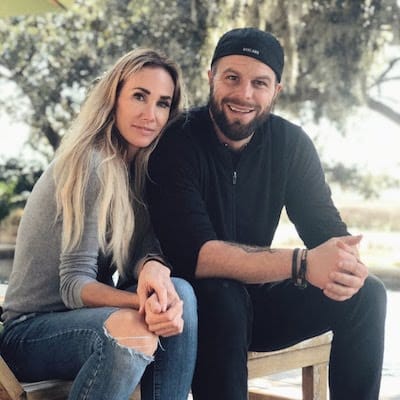 Lisa Staff is a master photographer, former fashion model, and expert interior & exterior designer. She has had success at every turn in her entrepreneurial career due to her ability to connect and understand people on all levels. She embodies the metaphor of meeting people where they are and turning their lemons into lemonade.
Deevo is a thought leader, photographer, videographer, blogger, serial entrepreneur, ex-college athlete, former corporate executive, a single father of two promising young ladies, and now an emerging strategy consultant and paid speaker, who is fast making his way as an expert in creating digital architecture to help small businesses and entrepreneurs' brand and market.
In 2018, Lisa & Deevo founded Sprout Connectors, a full service creative agency with a focus on social media management and content storytelling. They mix an efficient blend of content savvy with a relentless creative lavishness and depth of imagination to serve up an inspiring brand community.
Most passionate about
Business-wise, I am running my photography agency, which I've been doing since 2003. About a year and a half ago, Lisa and I partnered and formed a new business called Sprout Connectors. It's a branding and marketing acceleration agency for small businesses and entrepreneurs.
We are also launching some training workshops, working on a TED Talk proposal, and traveling the planet as much as we can, given the closures all over the place. We're just trying to live our life.
Best advice for entrepreneurs
First and foremost, as it pertains to your customer perspective, you must develop, if you haven't already, the ability to listen.
There's a fine line between adding your own unique twist and approach to things and melding that metaphorically with what your client wants out of the situation, being able to look at that intuitively and intraoperatively and clearly understanding what their vision is, what their business objective is.
At the core of that, you need to be able to read the room and understand that everyone you engage with is uniquely qualified and uniquely different in their own sense.
The biggest, most critical failure with customers
For me, it's the ego piece. As a business owner. If you can't tell, I'm very firm on my approach to everything. I have very specific ideas about how things should function. And because I've had a decent amount of success in my businesses, I come to the table sometimes thinking that I know the way to do things. That's really just my ego talking.
Biggest success with customers
The accomplishment is the fact that we've been in business collectively for over 20 years and we've launched a new brand together. In our first year of business, we were already profitable.
Being able to pivot into a new business model, adjust that, and have an impact right away with our clients was a big success for me. Still having the understanding and humility that we have a lot of room to grow and being able to do that has been monumental in my business.
Lisa & Deevo's recommendation of a tool
I use HoneyBook for my photography business. We use it for onboarding as well.

It's CRM and workflow software that you integrate with your back-of-the-house procedures. Contact information, databases, email systems—any way that you communicate with your clients, not only does it enable you to track it and keep an inventory log of your conversations, history, contracts, all that sort of stuff, but it can also integrate with your email system.
Lisa & Deevo's one key success factor
My one success factor has been connecting with people everywhere I go. I connect with people whether it's someone delivering food to my door or somebody I've met in a grocery store—just the most random occasions.
For me, it's being curious about people, understanding what makes people think, connecting with people and understanding that everybody comes at something from their own unique perspective. I believe that everybody genuinely has at least one superpower that they can share. It's about connecting and uncovering that with people.
Probably the greatest key to my success is that I know people all over the planet. I have made brilliant connections with people and business enterprises and projects that I've worked on with people just from listening and meeting people genuinely and authentically.
Lisa & Deevo's Mountain
Since we believe that the best way for entrepreneurs to get fast, big, and sustainable success is by leading your (new) market category, and the entire entrepreneurial journey reminds me of mountaineering, I want to ask you: Is there a mountain you dream of climbing or a mountain you have already climbed?
I've climbed quite a few mountains, not huge mountains, but one of the last ones that I did climb was with my boys in Wales. There were a couple of different ways to get to the top of it. We ended up separating; I went with my one son, while my other son went in a different direction that was a grueling and arduous climb – more dangerous. We brought biscuits and treats and stopped on the way, enjoying the view and having conversations. When we reached the top, we still had plenty of time to spare, and it turned out there was a cafe at the top.
So a mountain, for me, in relation to this conversation, is a metaphor for our lives, for our businesses. As you climb the mountain, there are times when you're with people or when you're hiking by yourself. You need to be able to appreciate both of those moments and understand that each one brings some sort of unique delivery to you.
It's about being able to appreciate all of those different subtleties and nuances of a mountain. In relation to your business, you have failures, ups and downs, peaks and valleys, all that sort of stuff. How you respond to those peaks and valleys is going to make a difference in how you run your business.
The best ways to connect with Lisa & Deevo
Websites
Social Media Profiles:
Want to learn how to start your Entrepreneurship?
Download for Free

HOW TO START ?
Want to learn how to choose the best Name and Logo? Not sure which customers to focus on right now and where they are? Want to build your website, or trying to figure out how and what content to share on social media?