Ep. 078 – Lee Odden: I think a lot of entrepreneurs are focused on the product or solution they have to offer, and their own reasons for starting the company; Obviously, you've got to know your customer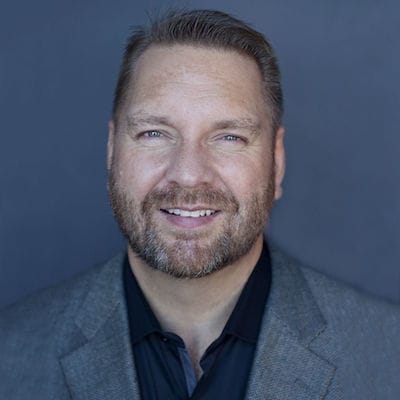 Lee Odden Show Notes
Lee Odden is a digital marketing strategist, author, international speaker and CEO of TopRank Marketing.
His work integrating search, social, content, and influencer market-ing has been recognized by the Wall Street Journal, The Economist and Forbes.
By combining a "best answer marketing strategy" together with "do well by doing good" values, he's attracted top industry talent and clients including SAP, 3M, Dell, LinkedIn, Oracle and GE Digital.
Odden is a prolific writer as the author of the book Optimize and as editor of TopRankBlog.com where he has published over 1 million words on digital marketing topics.
Most passionate about
It's funny; I didn't start out to create an agency necessarily. It's my passion for marketing and the chase of solving difficult problems is really what got me into the role I have now. Obviously, I've had to learn to be a CEO, but technology plays a role in all of that. You can't be efficient, or effective, especially these days, without being aware of and mastering the tools. There is an expression I use, 'A tool is only as effective as the expertise of the person using it.' I think there are a lot of tools that solve 50 problems, but a lot of people only have 5 of those problems. That's part of the decision making process, especially with an organization that is trying to allocate funds for it's technology and reconciling that against their needs, the capabilities of their staff, and that sort of thing. On an individual basis, or a small business basis, it's a lot easier.
Lee's best advice about approaching customers
Obviously, you've got to know your customer. I think a lot of entrepreneurs are focused on the product or solution they have to offer and their own reasons for starting the company; their passion behind the technology, their passion behind the solution that they have invested so much into, and sometimes they don't express that same passion for investigating or empathizing with why their customer would want to buy that product or service. I think really knowing and understanding your customers is the most key thing you can do; you need to understand, it's an ongoing activity, it's not just something you do when you start the company and write a business plan.
The other thing is, and this is from my own experiences, it's possible to create the kind of momentum, to create a kind of gravity, if you will, so your customers come to you instead of you relying on chasing them. In our agency, we don't rely on salespeople. We've not relied on advertising at all.
Biggest failure with a customer
A client engaged us for branding and awareness level campaign and said, 'this is not about lead gen, this isn't about conversions, this is just about increasing market affinity about our brand and our solution. All we're trying to do is increase the amount of conversation about the main topic and our brand, that's all we want.' Okay, great! So, we built a program, we have an agreement, we have a project plan, all lined up towards that objective and we execute. Then a quarter into the engagement, the client says, 'my upstream executive is really worried since we haven't dramatically increased the number of leads.' Of course, there weren't even landing pages or conversation pages involved in the campaign! So, we scrambled to create a demand gen program with leads. That was a bit of a disaster and expectations were not managed properly and we had to swallow a jagged pill. We ate a lot of cost. But that was a lesson learned.
It's a matter of defining scope and setting expectations upfront for how we will deal with requests that fall outside of that scope. There are always special circumstances that will arise. It's inevitable. So, we treat that as normal, not as an exception. So, when those requests outside of scope come up, we can decide if this is something we can exchange for another deliverable or is this something that we can add on and do a change order and it would have an associated cost with it.
Biggest success due to the right customer approach
We took on a client in the financial planning and accounting software industry with a lot of resources focused around their product and not as many resources focused around their marketing in the past. We listened to the client and wanted to help them standout as a challenger brand. We developed a program that involved industry influencers, and the client had no relationship with these influencers, so we were able to execute the kind of program that would quickly identify, engage, and recruit influencers to help co-create content, and the content we created had to be fun, it had to be different. So, we took the game Candy Crush and created an interactive quiz, with caricatures of the influencers asking the questions. People would find this asset, they would play the quiz and interact with it and it would lead them to a fulfillment piece where they could provide their name and email in order to download. That was quite successful. The success wasn't just the quiz; the success was that the quiz gave the company the confidence to do more like that. We followed that up with another asset, another campaign focused on financial planning and machine learning and artificial intelligence. This has gone really well, I can't even repeat what their CMO said, but he thought it was incredibly cool.
Lee's most recommended tool
There are a couple tools I think are neat. One tool is Buzzsumo; I've been using that tool for a long time. I'm a very early customer. Buzzsumo is a great social search engine, it does content analysis, it allows you to do Twitter influencer research, it can help you find the top authors of any given website or topic, who you could then recruit as writers for your team. It also does Facebook analysis and it has a tool that, I'm proud to say, I helped instigate, called The Question Analyzer. One of the key things in inbound marketing is to understand the questions your customers are asking as they go through their journey. The Question Analyzer is a tool where you can pop in a key word and it will return clustered question topics that people are asking in forums around the web. Then you can answer those questions in your content plan. So, Buzzsumo is a Swiss army knife of tools. It's also very affordable.
Another tool that I think is really cool to use, and also very affordable, is Nimble. It's a low cost CRM that auto populates social data right within Outlook or when you have a bookmark lit installed on your browser, when you hover over any social profile it'll automatically create, in a sidebar window, all this information about that person, so from a sales prospecting standpoint, from a networking standpoint, in my case, from an influencer's standpoint, it makes it an effective relationship management tool.
Lee's key success factor
My key success factor is passion for the marketing discipline, the craft really, maybe not so much the discipline. It's a problem solving exercise, it's an opportunity to be creative, so a passion for that and always learning. I never stop continually testing, experimenting, and trying to learn from primary research as much as I can. I created a network of people that I learn from as well, and I get to spend time with my incredible team, who are out there doing all the hard work. I meet with them and learn about their challenges, I learn about their successes and it really fills my brain full of inspiration in terms of what is important to know, the keys of success in marketing and serving clients.
Lee's Mountain
Since we believe that the best way for entrepreneurs to get a fast, big, and sustainable success is by leading your (new) market category, and the entire entrepreneurial journey reminds me of mountaineering, or conquering the mountain; I want to ask you if there is a mountain you dream of climbing or a mountain you have already climbed.
I would like to see our agency become one of the top agencies in the Midwest, if not the country, for the very thing that we do. We already have a great reputation; I mean, we're 30 people but we have the footprint of at least a 200 person agency, we have the output of a much bigger agency than we actually are, so we're already building momentum, but either with the right partner or if we joined with another company, I think we'd accelerate very quickly to climbing that particular mountain.
The best way to connect with Lee:
 Recommended tools:
Buzzsumo – BuzzSumo has to be the most important tool that I use for my content marketing and SEO campaigns. The ability to quickly identify what content is working well in an industry and who the major influencers are. For me, no tool comes close to providing the kind of insight that BuzzSumo gives.
Nimble – Nimble helps teams work seamlessly within Office 365 and Gmail to effortlessly nurture business relationships across email and social media in one easy-to-use CRM platform.
More resources for Entrepreneurs
Don't Miss – Customer Focus Strategy & Execution: Market Analysis for Fundraising
Hayut Yogev's Latest post: The three free, most practical steps to researching and locating your market
Former interview: Do you have the one key success factor successful entrepreneur has?