Ep. 153 – Jeff Barrett: "I'd like to think that my biggest failure is yet to come – the harder you work, the higher you fail"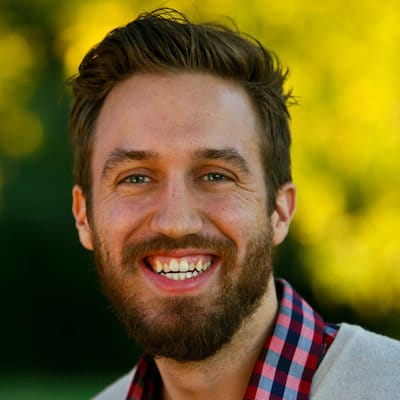 Jeff Barrett has traveled to nearly every state writing about startup ecosystems. He has won the Shorty Award, is a Webby Award nominee and the creator of dynamic campaigns and influencer networks for Fortune 500 clients including Adobe and Oracle.
Most passionate about
I've been writing columns for 15 years, running my agency for nine, and had the pleasure of working with great places like Adobe, Oracle, Microsoft, Starbucks, and many more. I always knew that I'd write columns and do something in social media but I never said, "It's going to be B2B tech and lined up in three or four specific cities." It just kind of happened that way.
I intentionally went for 40+ cities in the US, learning their startup ecosystem. I went to cities like Cincinnati, Tampa, Denver, and Birmingham, Alabama, where I thought I would have business interests. I made amazing contacts.
It started with a couple of conversations I had with mentors who said that if they had to do it all over again, they wouldn't build such big firms. They would go to small pockets in a few areas. So, I didn't build a large agency. I built an agency that has pockets in a lot of different areas, and I was blessed to have enough followers that I was given the chance to write to Inc. and more.
So, you get in the door and you start providing value. The biggest thing I learned is to close myself in one city for about three days and learn from some very interesting people. You can't become an expert in a city within three days but by listening to these people, I could really dive into the themes. Every city has a different feel, a different thing that it's doing, so I try to capture that. With time, you build up good relationships, which earns you more business.
You can have virtual relationships—I work with people all over the world whom I've never met. However, you can't understand how to navigate the politics in a city and how to open up another branch unless you are really there. Being there enables you to obtain some knowledge about how this city connects and who the power brokers are.
So, now I'm not travelling so much, but I'm still connected to 15+ cities. I'll be going to visit them and to work with them.
Jeff's career
My company is a communications firm, so we place content—50+ publications, dozens of news outlets for video. I look at a client and assess whether we can do something to boost the presence of these organizations.
As a young agency at a time when the 'old traditional world's PR' was still the standard, I didn't have enough connections. The ability to expose your clients' products or services was built on your relationships with the media.
I never consider myself an influencer, I consider myself a person who built a platform to create leverage and reciprocal value, ensuring that I got my clients' stuff covered.
Our customers are some of the big companies, as I mentioned, but we are also doing a lot of white labeling for other PR firms that have bigger clients. They know that they need to get some stuff executed and we are able to provide a turn-around in a short time frame.
I'm not trying to grow a hundred-million-dollar firm. It isn't my goal. I'm not interested in growing incredibly large. Sure, we like money, but I'm more interested in who is the right fit and executing in the ways that I think are best.
Jeff's best advice for entrepreneurs
It's going to have to start with passion. Whatever thing you are doing, you need to be passionate enough about it that you are still willing to do it when you get told "NO" 50 times in a row.
That's tough. That's a grind. And they don't write it in the brochure … right? There are all these pieces about entrepreneurship and how amazing it is when, in actuality, it's a grind. It's always a grind.
You should know other people who are going through it so that you have a support system of people whom you can talk to, who can lift you up and help you get through it.
Another thing is, before you even get into that space, before you're starting something—plan it out!
I planned for six months before I jumped into it. I started to build my network, I started figuring out all the things I wanted to do so that I could hit the ground running. Obviously, things will pivot. I pivoted this business four times and it will probably pivot again.
Biggest failure with customers
I would like to think that my biggest failure is yet to come. I feel like the harder you work, the higher you fail. I welcome the idea that, over time, I'll get bigger and better. With higher stakes, I believe that the failures will expand.
I remember that, around nine years ago, we did an amazing tourism video. We went with Chrysler; 50 cities in seven days. Everything went well. We were very excited. YouTube pulled the video after there were already a couple of million views … because of one copyright issue. It was a shame.
It was a valuable lesson about being more organized and being prepared for almost anything … and, yet, stuff will keep coming my way.
Biggest success due to the right customer approach
Hopefully, my biggest success is yet to come.
We did a program with Adobe called Hack the Bracketwith Adobe Analytics. That silly function got a lot of attention from people trying the product. It got $40M-$50M in sales … out of one small project.
Most recommended technological tool
My favorite tools are those that help me in the area that I'm least interested in. Contracts, as well as taxes, are things that I'm not passionate about but that should be done. So, for me, the best tool is an easy service that helps me create, send, and sign my contracts.
Jeff 's key success factor
For me, it's perseverance. You're going to get told "NO" 50 times.
In improvisation class, you need to say, "Yes, and…" to continue. I think that in businesses, it's "No, and…". It's hearing "no" and saying, "Sure, but…" You have to understand that if someone said no, there is a reason. And you shouldn't ask over and over again. You should just find a better reason.
My business forces me to do two things. It forces me to always think about what the future angle is. What is the future platform that people want to be on, use, or talk about? It also forces me to be friends with everybody. Never burn a bridge because this is PR.
Jeff's Mountain
Because we believe that the best way for entrepreneurs to get fast, big, and sustainable success is by leading your (new) market category, and the entire entrepreneurial journey reminds me of mountaineering, or conquering a mountain, I want to ask you: Is there a mountain you dream of climbing or a mountain you have already climbed?
I was in Phoenix last week with my cousin and we climbed Camelback Mountain. We were together with eight bachelor parties, so it wasn't very difficult…
The best way to connect with Jeff
More resources for Entrepreneurs
Don't Miss – Customer Focus Strategy & Execution: Market Analysis for Fundraising
Hayut Yogev's Latest post: Is the magic that helped entrepreneurs like Jeff Bullas (570K Twitter followers) or Douglas Burdett become leading successful influencers happening again?
Want to learn how to start your Entrepreneurship?
Download for Free

HOW TO START ?
Want to learn how to choose the best Name and Logo? Not sure which customers to focus on right now and where they are? Want to build your website, or trying to figure out how and what content to share on social media?