Ep. 003 – ​ How to lead the market by answering questions your competitors Never answer with Marcus Sheridan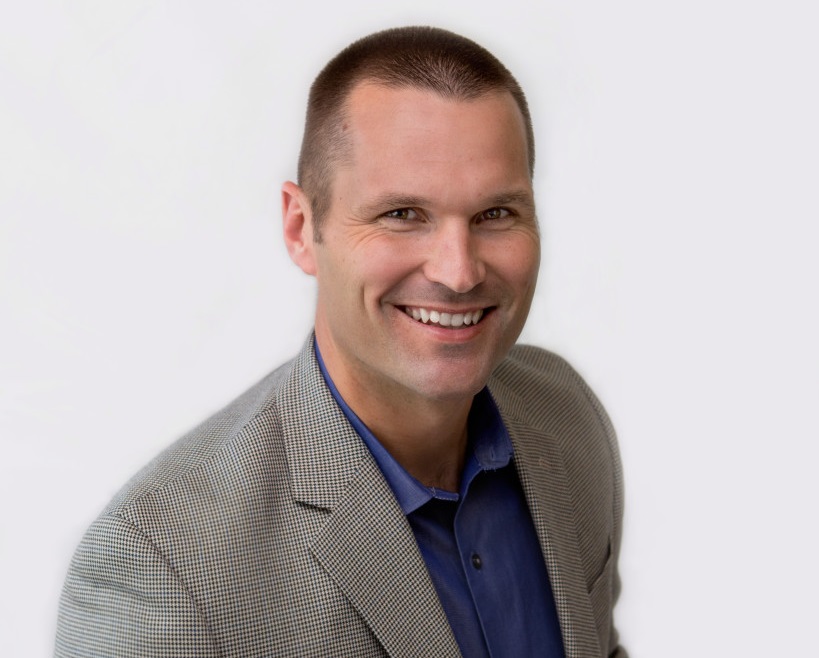 Marcus Sheridan Show Notes
Called a Web Marketing guru by the new York times, the story of how Marcus Sherridan was able to save his swimming pool company "Riverpools" form the economic crush of 2008, has been featured in multiple books, publications and stories around the world. It is also the inspiration for his newest book "They Ask You Answer" which was dubbed the number 1 marketing book to read in 2017 by Mashable.
Today, Sherridan has become a highly thought after global speaker and consultant in the digital sales and marketing space, working with hundreds of business and brands alike to become the trusted voice of their industry when navigating the ultra fast rate of change occurring within consumers and buyers today.
Most passionate about
"Nobody ever grows up and says they want to be a pool guy…", Marcus Sheridan believes he had to go through the crush of 2008 almost losing his swimming pool business in order to become what he is today, a teacher trying to help companies and organizations see the world differently and  see themselves as teachers in order to build a trust.
The next step
I think I had to do what I do today in order to get to where I want to be, and talk about the intersection between personal and profession. There are so many principles to success that are relevant to our business life but they impact us as much in our personal life.
Marcus want to get to speak to even more and bigger audiences about how they can reach a full fulfilment in their life personally and professionally.
Company
Today River Pools (Marcus's first company) is the most trafficked swimming pool website in the world. We went from being a struggling retailer to manufacturing swimming pools throughout the United States having dealers looking for us, we install swimming pools throughout Virginia-Maryland and it's all because we said we are going to be the best teachers in the world for fiberglass pools. That's the thing that did it.
The Sales Lion started as a personal website where Marcus started to write his thoughts on sales and business. It's all started in 2009 in order to save the swimming pools business and it worked! And he felt he needs to tell everybody about it…
For the first year he didn't think anybody was listening, it didn't get much traffic and then all of a sudden people started to read and Marcus was invited to speak at an event and then two … It just snowballed… Today the Sales Lion is a consultancy that help small medium businesses to become leaders in their space and thus to be the most trusted voice, with what we call "Social Media".
The customer
Marcus believes the most important point is not to find who you are but rather when you understand what you are not, you understand What can you be best in. that's what defines who your customers are.
Does the concept of "they ask you answer" works for entrepreneurs? A lot of customers don't even ask about an innovative unfamiliar product.
Even though customers might not have a question about the new product or service, they do ask a lot about the problem. In business the product is always built by the problem.
When it comes to the way consumers / buyers think and buy and shop there are five subjects every consumer or customer is looking at:
– How much it cost?
– What are the problems with it? (Negatives)
– How it compares to other things in the market,
– What everybody are saying about it (reviews)
– What product is the best?
Unfortunately most companies aren't willing to talk about it.
You want to become not only the experts of your niche but the expert of the things that leads the marketplace
Biggest failure with a customer
Marcus gave two stories….!
The first failure was when he hired an accounted manager and almost lost his swimming pool company even before the economy collapse, just because he allowed himself to trust on one person too much and therefore didn't look at the books enough.
The second was when Marcus thought his goals was retail stores and he should of being paying attention to the market and where it was heading, while being willing to evolve your business model around it.
Biggest success due to the right customer approach
The biggest success is exactly where the new book is, being willing to answer any question any customer asks and that what made the change almost overnight.
Marcus decided in 2009 to write his first article by the idea of "they ask you answer" and wrote an article about swimming pool prices which any customer wanted to know yet none of the players in the market talked about. That one first article that took Marcus 45 minutes to write, generated for the company three and a half million dollars in sales.
The one thing you are most FIRED UP about today?
"They ask you answer" Marcus new book where he finely tell his story of River Pools, which quickly become a great success and was dubbed the #1 marketing book to read in 2017 by Mashable
Recommendation of a tool for customer focus, marketing or sales?
HubSpot – the tool Marcus believe in most for to medium size businesses. The ultimate sales and marketing tool
Inbound – Their conference is excellent
A person who impact Marcus "customer focus" success the most
Jim Rohn – The person that helped Marcus the most (and don't know him). One of the greatest communicators and teachers business minds ever.
More resources for Entrepreneurs
Don't Miss – Customer Focus Strategy & Execution: Market Analysis for Fundraising
Hayut Yogev's Latest post: The three free, most practical steps to researching and locating your market