Ep. 201 – How to become more profitable and have more "take-home" money – with Annette Ferguson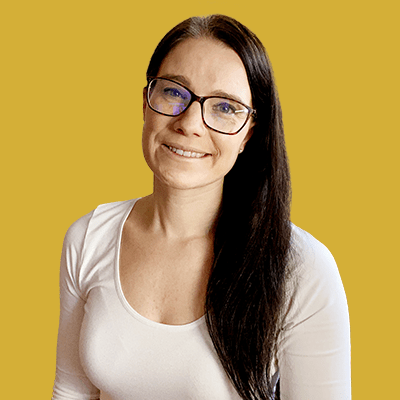 Annette Ferguson is known as THE MONEY MAGICIAN, helping 6, 7 and 8 figure service-based Entrepreneurs find clarity in their numbers, increase their wealth and have more money in their pocket.
As a former Financial Controller for Goldman Sachs who was responsible for one of their biggest managed funds combined with 10+ years of running an online business, Annette's programs and consulting, encompasses robust financial strategies combined with the speed and agility to make a real lasting difference quickly within the businesses that she works with. 
Annette shares many of her principles in her top podcast Uncover Wealth Radio and inside her private community on Facebook – the Uncover Wealth Community.
Annette is committed to ongoing philanthropic work helping people in less developed countries also start their own businesses so they can provide and support their families too.
Most passionate about
Running my accounting firm! Our focus is very much on helping clients become more profitable and having them take home more money.
Mainly, we do this by looking at the pieces of the puzzle that make up profitability: We start by making sure expenses and costs are in alignment with your current business model, we look at whether or not your team is in alignment, and then we look at your revenue and growth strategies.
we also do it through using a method of cash flow management called "profit first": It says that when money comes into your business, you should squirrel some of it into the tax tin, some of it into the profit tin, some of it into the owner's take-home money tin and the rest is for operating expenses.
Annette's career and story
I came from an entrepreneurial family, and I knew that I wanted to have a business, but I had no idea what I wanted do.
I studied accounting and finance at university and then went on to do my chartered accounting and my professional qualification; after that, I still didn't feel like I was in the right place to start a business.
I worked in investment banking for a little while in oil and gas in a financial control role and every time I moved roles, I was never wholly satisfied with what I was doing.
For the first five years, I did the bulk of the standard accounting stuff, then I morphed into supporting profitability.
Diving deeper with clients on profitability has actually been rewarding because not only have I been able to learn more about clients, businesses going deeper, we've also been able to impact clients much better.
Where we are now, and where I want to get to, is more of the same. I want to continue helping and supporting clients to get more "take home money" and live the life they want, and support their goals of growth and financial freedom.
Best advice for entrepreneurs
My top tip is communication, always, when it comes to your customers and your prospects, making sure that you are not just broadcasting communication, but that you are listening, too.
If we know what our customers and clients are saying, then we also know the kind of thing that our prospects, our ideal customers or clients that is like the ones that we currently have, we also know what's going through their heads as well.
The biggest, most critical failure with customers
I think the biggest failure that we had as a business and that I had as a business owner has probably culminated during years two to four of running my business. I was too focused on growth and not focused enough on retention, nurturing and caring for our client base.
I was lucky it can potentially completely damage your reputation beyond repair. I was lucky that I didn't get that far and I was able to kind of STEM the bleeding from that.
Biggest success with customers
It probably links back to what I said earlier was about listening more to clients.

We analyze if we, as a business have done anything that contributed to either the good feeling or the bad feeling, and look how we can improve and use any feedback, positive and negative as a method for improvement.
I think that's when I started moving into that mindset, actually, that's been incredible for us, both in terms of retention and getting new clients in the door at the same time.
Annette's recommendation of a tool
Smart sheets – it's basically a little bit like a souped up spreadsheet, it can produce dashboards, and you can put various cuts of data in and you can get various reports out and you can set it up in the way that you want.
Slack – We use it for communication with our clients; Each client has their own dedicated Slack channel that we use to aid communication.
Annette's one key success factor
I actually think that my one key success factor is my husband! He has been an incredible support. He has been a stay-at-home dad for our children for the last five years, he picks up the stuff that I drop in the house… Without him, I really couldn't do what I do
Annette's Mountain
Because we believe that the best way for entrepreneurs to get fast, big, and sustainable success is by leading your (new) market category, and the entire entrepreneurial journey reminds me of mountaineering, or conquering a mountain, I want to ask you: Is there a mountain you dream of climbing or a mountain you have already climbed?
I have climbed many, many mountains. My children have climbed mountains over 3000 feet as well.
I think there's an incredible amount of linkage between mountain climbing and entrepreneurship.
I mean, all of it, not necessarily seeing the path the whole time, false peaks, suddenly coming across a beautiful tar and tucked away where you didn't know there was one, all these things, the weather suddenly closing in and not having a clear which direction to go.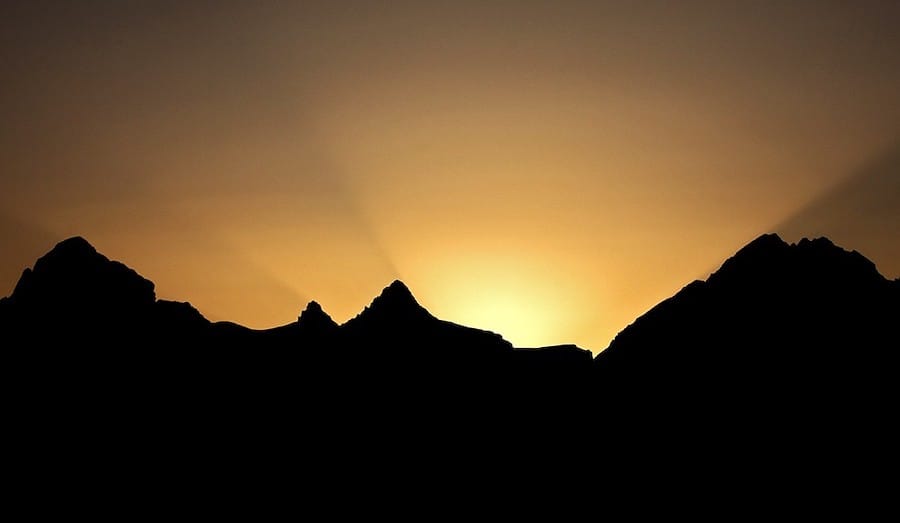 The best ways to connect with Annette