Ep. 071 – Gary Loper is passionate about social justice. He started to share motivational quotes on twitter and became an influencer with 210K followers.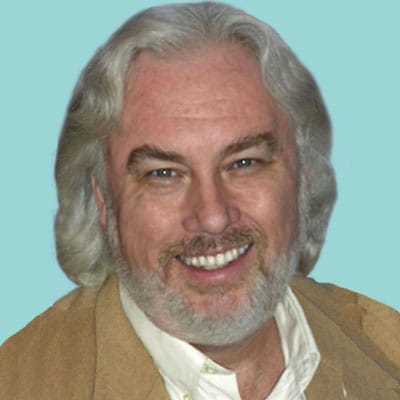 Gary Loper Show Notes
Gary Loper is a Twitter expert, teaching people to use Twitter in relationship marketing. He is also is a motivational speaker, life and business coach, and a highly respected entrepreneur. He has enthused and empowered individuals in all walks of life.
Gary has a strong background in marketing and sales, and his 30+ years of customer service and 15 years of direct sales ads show in more depth who he is. With his diversity in spiritual studies, relationship building, life and business coaching, marketing, customer service and sales, his background is a perfect blend to help others to be their best, in life and business.
Most passionate about
I'm passionate about creating more things about social justice, inclusion, and equality. It's not just a today problem; how we treat other groups of people horribly has been going on throughout history. And I really think that needs to stop. There is so much we could learn from each other, we should be able to hold onto our heritages, and blend into a community the supports and cherishes the uniqueness of each other.
Tweeting motivational quotes was the first aha moment for me. People started responding and retweeting, they asked questions and So, I started coaching through Twitter. I've been able to see a daily progression of how these motivational messages are impacting people's lives in a positive way and that's why I post them all the time. Those motivational messages have a big impact, it's my responsibility to share them; I know people will see them when they need to see them.
Gary's best advice about approaching customers
Probably the biggest thing I teach is: you have to listen. So, if somebody asks you a question, don't rush into your answer with a pitch. It's like dating; if they try to "close the deal" on the first date, it may be a little fun, but the probably of it becoming a long term relationship is small. But relationships that build over time, 5, 10, 15, 20 dates before things close naturally; now you are building a relationship and you're looking at more than just one thing. You have to be able to serve people. On social media, we can build trust and rapport, through our blog posts, by sharing these motivational messages, by sharing articles that highlight that we are experts in these areas and that we want to be known for these areas.
People are watching us on Twitter; how we're interacting, what we're doing. I never look at people who are following me as potential clients, I see them as representative of their own community, and if I can build trust and rapport with them; when they need me, or when they hear of somebody who needs me, they can refer me. So, listening and being of service are my best advice.
Biggest failure with a customer
I have a philosophy, borrowed from Napoleon Hill; there is a seed of good in every experience. When I first started out, I started with a client who was managing his Twitter account. He and I were in the same coaching program, so I trusted that his integrity would be about the same as mine because we were in the same program. But he didn't pay me, and kept stringing me along for a year. I was so gullible that I allowed it to happen, and three or four thousand dollars later; I had to cut him off. But that was the turning point; now we do pre-pay, and we're able to be a lot clearer about our results. It really helped me be able to see the value of the work I was doing.
Biggest success due to the right customer approach
I've always over-delivered, that's one of the things I pride myself on. One of my programs is 'I'll get you 500 new followers on Twitter'; I never get just 500, it's always 700-800 new followers. One of the clients that really followed what I was doing, he got 3 times the result! I was doing the exact same thing, but he managed 1500 new followers for his program. He embraced my idea of Four 'E's of Essential Tweeting; enhance people's lives, entertain them, educate them, create engagement. If your tweets contain one or more of these situations, you are on the right track. This works across all social media.
Gary's most recommended tool
I use Hootsuite, which is a social media dashboard; Tweetdeck is very similar. On Hootsuite, I can manage my Twitter accounts, my Facebook page, my Facebook business page, my Google+, and Instagram. From one screen, I can set up columns that I can scroll through and find what I need to pay attention to, like mentions or conversations. Hootsuite, and Tweetdeck, are great for bringing in your lists. Lists are vital; people you want to watch and follow, like celebrities, coaches, people in your industry. You can input that list into Hootsuite and simply scroll through those people, instead of having to search them out every time.
Gary's key success factor
Really, it's my relationship with my wife. Over time (I spent about 8 years in personal therapy), reflecting on life, I really looked at my relationships and found what my needs were, how to communicate them, and find someone who could help me with those needs. And I could help her with her needs, to build the trust, the love, the faith, the support, allowing growth, to be nurturing, to be able to not take things personally. Those are things I missed or didn't have in my previous relationships, back to childhood. Because I now feel loved and can love in return, I am more confident, as a coach and as a person.
Gary's Mountain
Since we believe that the best way for entrepreneurs to get a fast, big, and sustainable success is by leading your (new) market category, and the entire entrepreneurial journey reminds me of mountaineering, or conquering the mountain; I want to ask you if there is a mountain you dream of climbing or a mountain you have already climbed.
I don't do well in cold, and it tends to be cold on mountains! Metaphoric mountains, I've climbed those and am constantly reinventing. When I lived in Milwaukee, back in 93-94, I wanted to do a 100 mile charity bike ride. I had an indoor bike that I rode for training. Actually doing the ride, I  realized that I wasn't as prepared as I had hoped to be when I hit an area that had some really high hills. I got through about 70 miles before this hill kicked my butt. But, I got off my bike, and I walked up that hill. When I got to the top, I got back on the bike and I finished the ride. Looking back, maybe I could have trained more, but I did the best that I could at the time, and I had to accept that this was the best I could do. So, I think that's really the biggest thing: can you find another way to do it?
The best way to connect with Gary
Connect with Gary on
Free & Good Stuff from Gary
Twitterverse Flight School:
More Twitter blogs
Gary's recommended tool:
Hootsuite – Enhance your social media management with Hootsuite, the leading social media dashboard.
More resources for Entrepreneurs
Don't Miss – Customer Focus Strategy & Execution: Market Analysis for Fundraising
Hayut Yogev's Latest post: The three free, most practical steps to researching and locating your market