Ep. 125 – Entrepreneurs can and should become a leading influencer in their field
What can any entrepreneur learn from influencer entrepreneurs like Jeff Bullas, Kevin L. Jackson, and Josh Steimle?
How to become the influencer of your new market?
I was standing in Lipton's testing room in Bristol with the Global Marketing Director, in 1996, learning one of the most important lessons in marketing.
From my 32 years in marketing, I know that the best and easiest way to succeed in launching a new product and building a successful brand is by leading your market category.
The idea is taking ownership of a market category in the minds of the customers. One of the four basic market strategy definitions is 'what market category should we play in'. If you can't lead the market, you should invent a new market category.
The most famous example of that is probably the story about Miller Beer. Miller wanted to grow and lead the US market. However the beer market was totally saturated. And any farmer who grew barley could quite easily build a brewery in his farm and start selling beer.
Miller looked for the differentiation point. Marketing was in its infancy; Miller had done research and found there is a need for a light, less bitter beer with a smaller amount of alcohol, so they invented a new kind of beer.
They could have launched the new beer by calling it the new Miller Beer. But they didn't. Instead, they called women, young drivers (and other potential audiences of such a product) to try the first light beer in the world. They didn't promote Miller beer; they were the 'new needed category'
They took ownership in the minds of the customers as the leader of a new kind of beer and increased dramatically the value of the Miller Brand overnight.
With time, other beer producers penetrated the light beer market, however Miller Lite was, for a long time, the market leader of the light beer category.
Today, Miller Lite is the third most popular beer in the US.
The most interesting thing is that all three leading beers in the US today are lite beers.
Entrepreneurs, who invent new products, also create new market categories. Taking ownership of this new category can be critical to the strength of your brand and the value you can achieve for your entrepreneurship.
I will write in more depth about finding the right market category in one of the coming posts.
Let's go back to the testing room in Bristol.
At that time, Lipton was marketed world wide as the leading tea brand in the world. By saying to me, "You should become the Queen of Tea," this Unilever director meant that I should know everything about tea and be the voice of the worlds leading tea in Israel where I was Lipton's marketing director.
Become the voice of your new category
Once you decide, based on research and market overview, what market category you can lead and take ownership of, it's time to become the voice of this category.
You should make sure to speak "in the name" of the new category and not to promote your product. People became more and more skeptical towards advertising and promotion.
The equation here is simple; people want to be updated and learn about a new category and solution that is relevant for them. However, I always say that people love to buy but hate "to be sold to".
The idea of how an expert can become known in their field of expertise is brought to us by Mark Schaefer in his excellent book Known.
"When I wrote my last book, Known, it was about how creating an effective, powerful personal brand is really the only sustainable, competitive advantage we can have. I was addressing the question: Could anybody become known?"
Many of the successful entrepreneurs I interview on this show are recognized as influencers in their field.
Before I'll share you the practical steps you should take in order to become the influencer of you market category I'd like to share with you the stories of 4 successful and unique entrepreneurs that are not only the influencers in their field and the voice of their market category, there are also making a meaningful impact on the positive side of our world.
And that's, my friends, as I see it, is the vision and that means winning the biggest prize in one's life.
The first interviewee, who is one of the earliest influencers of social media content is Jeff Bullas. Jeff was fascinated by this new trend of social media and started to learn about it on the one hand, and share it in his blog on the other hand. Let's hear how he started and how he became an influencer;
Jeff Bullas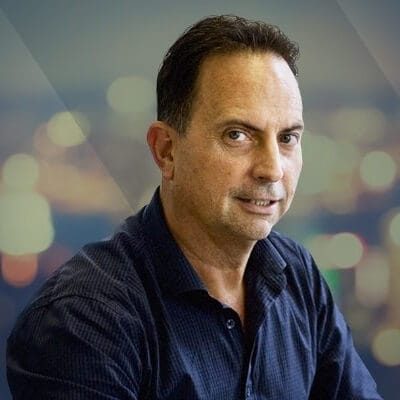 Jeff is a digital entrepreneur, marketing blogger, keynote speaker, digital strategist, consultant and bestselling author.
He works with companies and executives to grow their online personal and businesses through social, digital and marketing automation.
His blog receives over 5 million visitors a year and is found at jeffbullas.com and has spent most of his business career involved with information technologies, telecommunications and the web.
Featured on Forbes as a "Top 20 Influencer of Chief Marketing Officers"
2018Marketing insider group #1 Global Content Marketing Influencer – 2018
Listed on Forbes as one of the "Top 20 Influencers of CMO's" – 2017
Ranked by Apollo Research in the "Top 20 Influencers of Digital Marketers in the USA" – 2016
#1 Global "Digital Marketing Influencer" – 2016
Most passionate about 
My mission is to educate and help people to win business and life in the digital world. It's very much of being global helping people to understand the digital world; whether creating a business or building a personal brand, within the corporation or on their own, and learn the power of creating on this social global web.
What is your next step?
We are taking our business to the next level, which means bring out some new products, write an eBook to launch them, to speak in conferences around the world and meet people face to face.
My company started as a passion project. It started with reading David Meerman Scott's, "The New Rules of Marketing and PR" in 2008. He talked about the power of content to attract the audience instead of having to go and chase them with outbound or cold calls and other different tactics that have been around for decades.
David Meerman Scott's concept of sharing content sounded like a good idea because most businesses used cold calls. I came upon Tim Ferries, who I worked for and he liked the idea and the last piece of inspiration was reading a blog post of HubSpot saying that if you don't have a clue of what to start a business on than start a blog... "What's a blog...?" So I discovered that a blog was just a place to actually create and share ideas with the world and the topic was inspired by my observation about what was happening with social networks; everyone was obsess with Facebook, Twitter, Pinterest, and Instagram, and the topic that I start to create content around was social media and the tech world.
At that time, I was actually unemployed; a few weeks later, I got a job at a digital agency where we built ecommerce sites for companies, but I continued to write and create content and share it.
Three and a half years ago, I started to focus on my blog, so the "Passion project" became a full time business and it's been growing ever since; we have been having fun and it doesn't feel like work. We've built a virtual team; we have editor, we have a marketing manager, we have copywriters, a tech guy, and a marketing automation person.
The second interviewee I thought you could learn a lot from about influencing came from a totally different technology. Kevin L Jackson was one of the firsts experts in the new world then, of cloud computing, let's hear how he became an entrepreneur and an influencer in this field.
Kevin L. Jackson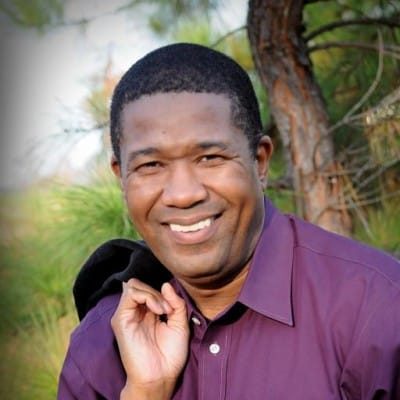 Advance Technology & Business Strategy Expert
Kevin L. Jackson is a globally recognized cloud computing expert, Thought Leader, Industry Influencer and Founder/Author of the award winning "Cloud Musings" blog. He has also been recognized as a "Top 5G Influencer" (Onalytica 2019),
a "Top 1000 Tech Blogger" (Rise Social Media 2019) and provides integrated social media services to AT&T, Bosch, Ericsson and other leading companies.
As an Associate Consultant with A.T. Kearney, he provided cloud computing and cybersecurity management consulting services to the Kingdom of Saudi Arabia. Other internationally recognizable firms that have sponsored articles authored by him include Cisco, Microsoft, Citrix and IBM.
Mr. Jackson has also been featured in podcasts and online video with Dell, Intel Corporation, O'Reilly Media and National Public Radio. In May 2018 he was awarded an Information Security Leadership Award for his work in the US Federal Government Sector by the President, International Information Systems Security Certification Consortium (ISC)2.
His books include, "GovCloud: Cloud Computing for the Business of Government" (Government Training Inc., 2011), "Practical Cloud Security: A Cross Industry View" (Taylor & Francis, 2016), and "Architecting Cloud Computing Solutions" (Packt, 2018). This most recent book was selected for use by Tulane University as the textbook for their mandatory Enterprise Architecture course. Mr. Jackson also delivers online training through Pluralsight.
Becoming an influencer
I started Gov Cloud Networks in 2013. After I retired from the Navy, I worked as a corporate executive for many years. During that time, I proved my expertise in applying advanced technology to seminal intractable business challenges. That often led to the development of Nobel Internet Phased Information Brokerage Businesses Models that would interact with mobile devices.
I was doing a lot of work with the military, the government, and the intelligence community; there were the only people that had these large global networks and had the money and the urgency to actually build and deploy the solutions that I was thinking of.
But eventually, all that turned into Cloud Computing, and my ideas became commercially buyable.
After that, I was reputably urged to start my own business providing integrated social media and cloud computing, and cybersecurity consultancy. This was targeted to organizations that wanted to leverage advanced technology.
Kevin's mountain
Since we believe that the best way for entrepreneurs to get a fast, big, and sustainable success is by leading your (new) market category, and the entire entrepreneurial journey reminds me of mountaineering, or conquering the mountain; I want to ask you if there is a mountain you dream of climbing or a mountain you have already climbed.
There is a mountain that we call life that we always have to be climbing and I think it's important never to give up climbing on the mountain of life.
People have asked me when I will retire, and I say I'll never retire. Because being relevant to society gives me life. Your business delivers value to society, and in return, you feel good about living. So, never give up on life by always stay relevant. Keep climbing.
The third and last interviewee to learn from how to succeed through becoming an influencer in your field is Josh Steimle. And his story is unique because first, he didn't become an influencer until he focused on his unique advantage. And second, from his own experience Josh became really passionate about personal influencing.
Josh Steimle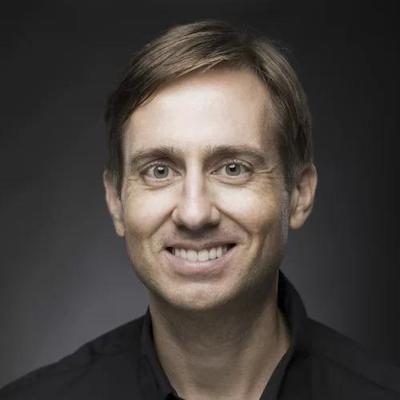 Josh Steimle is an author, speaker, entrepreneur, and executive coach.
He has written over 300 articles for publications like Fortune, Time, Forbes, Inc., Mashable, TechCrunch, and Entrepreneur, and is the author of Chief Marketing Officers at Work, which was recognized in Success Magazine as one of the 5 Best Business Books of 2016.
Entrepreneur Magazine put Josh on their 50 Inspirational Entrepreneurs to Watch in 2017 list, Forbes recognized him as one of 25 Marketing Influencers To Watch In 2017, and he was ranked #7 on Richtopia's list of Top 100 Most Influential CMOs.
Josh lives on a farm near Boston with his wife, two children, and 27 horses, and is an avid reader, trail runner, triathlete, and skateboarder.
Josh most passionate about personal influence
What I'm most passionate about today is personal influence. I believe most people are good people, and if I can help people to increase their influence, to be more influential, then they will use that influence to do good things and make the world a better place. So, that's my mission. I'm on a mission to help people become more influential so they can change the world.
I have courses, and a book that I'm writing called, The 7 Systems of Influence, I have my blog, email newsletter, and I'm active on social media, but the way this all came about is because I have a business, a digital marketing agency.
We don't focus on personal branding or influence, we focus on helping businesses to sell more, so we do SEO and things like that. A few years ago I started working on my personal brand as a way to market that agency and it really worked in a huge way.
It was that experience of working on my personal brand and seeing it build my business that made me think, this is fun and this is something that I would love to help other people do. I'd love to help other people work on their personal brands so they can build their business or get their message out and that's how this all started. Then, I went from coaching to these courses, to working on this book and I'm trying to get the word out any way I can to help people understand how personal branding works, how influence works, so they can apply it in their businesses and lives.
We heard Jeff, Kevin and Josh telling their part of becoming an influencers. It didn't happen to them because they looked how to be recognized as an influencer. It happen because anyone of them found his unique voice through focusing on what they were really good at and passionate about. This was where they chose to focus and then, each of them started to speak in the name of their new market category or field.
How to become the influencer of your new market?
Now, you should start producing content, to teach and educate your target audience around your unique field of business:
Examples for contact creation:
The story of the new category; how it has developed and what does it do
Strong presence on social networks
Consider creating a company podcast about the new market category you represent.
Create a blog that focuses on and covers the market category
Create the formal home page for the category
Open groups in Facebook and LinkedIn, named after the new category
"How To's" tips for potential customers
The last part of writing about becoming an influencer is the part about consistency.
When I talk about consistency, I refer to two elements - the first is the importance of creating some kind of similarity between the different content. If we want to create an impact, people need to be able to recognize you. 
The other kind of consistency is the kind Mark Schaefer talks about and this is the ability of keep going.
"It was one of the most profound lessons I have learned; consistency is more important than genius. I never would have made it if I had quit. You have to find a way to keep going."
Trevor Crane, whom I interviewed on another podcast show, talked about consistency when I asked him about his key success factor:
"Consistency is the new currency. I did not like the word 'Discipline'; I didn't want anyone telling me what to do, not even ME! 2800 days ago, I made the decision that I would become disciplined enough to work out every day. And now, 2800 days later, I have exercised every single day, in a row; doesn't matter if I was stuck on an airplane, or sick, I still found a way to stretch and exercise. This proved to myself that I could be consistent. "
Becoming an influencer in your field of expertise is a great opportunity to multiply your chances to succeed.
Those who succeed are those who become an influencer and make a change.
Those who succeed most makes an impact on their world
The best way to connect with Jeff
You can find me on JeffBullas.com, there is "contact me" tab on the website, drop us a line, and we'll get back to you.
Extras
The best ways to connect with Kevin
Twitter
Linkedin
Facebook
Kevin's Media
The best way to connect with Joshua: