Ep. 093 – Christopher Penn: "I've been practicing martial arts for almost 30 years. You learn how to you win against someone who is bigger? Stronger than you? who has better funding than you?…"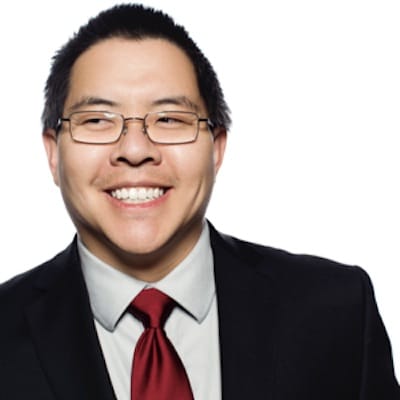 Christopher Penn Show Notes
Christopher S. Penn is a Co-Founder and Chief Innovator of Trust Insights. Christopher is a recognized thought leader, best-selling author, and keynote speaker. He has shaped four key fields in the marketing industry: Google Analytics adoption, data-driven marketing, modern email marketing, and artificial intelligence/machine learning in marketing.
Mr. Penn is a 2019 IBM Champion in IBM Business Analytics, co-founder of the groundbreaking PodCamp Conference, and co-host of the Marketing Over Coffee marketing podcast.
Prior to cofounding Trust Insights, he built the marketing for a series of startups with a 100% successful exit rate in the financial services, SaaS software, and public relations industries.
Most passionate about
I am the cofounder of a startup called Trust Insights and we're a company that helps marketers do more with their data; make more money with it, show better results, and so on and so forth.
My personal focus in this space is around machine learning and artificial intelligence. How we use the software, the computers, and the technology that are available today with stuff that is in market today to do that better, faster, cheaper for us.
Christopher's best advice about approaching customers
Do you actually listen to your customers? A lot of marketers do so anecdotally, like they'll listen to a call or they'll talk to somebody but they're not doing actual research with representative sampling, either running large scale surveys, doing intensive, large scale focus groups, or bringing in all that data. How many emails are in your customer service inbox that you, personally, have read? A lot of marketers say, "Oh no, that's customer service's problem, we don't read that inbox." No! That's where all the good stuff is!
I did a project this past summer, for a food and beverage company. They said, "We want to know what our customers are asking us about that we don't know about." So, we looked through their transcripts from their call center. They make stabilizers for beverages, and two things popped up that I'd never heard of: Oat milk and hemp milk which are vegan alternatives to dairy. So, here's an entirely new line of products that you could build that you know there is an interested market for!
Biggest failure with a customer
It's more of a personal failing than a customer failing, which is, in the early days, pricing strategy was difficult because I didn't know how to price any of this. We started talking to our advisors, who said, "You just shouldn't talk to customers about price, period. Get a sales person and put them on commission, but the salesperson is the one who talks prices. You can talk to the customer about solving their problems and understanding their pain, but you are no longer allowed to talk price with the customer."
That made for, probably, rougher days in the beginning than it had to and now, being on the other side of that, I can't understand the value of a solution to a customer because I don't see the value to the customer. The failure, on my part, was talking to customers about price because I didn't value it properly.
Biggest success due to the right customer approach
One of the biggest successes, and one of the things I don't see companies do nearly enough is sending out a survey that is completely open ended to ask people what they want more of. What is it that you want more of? What can we do for you? How can we provide you with additional value? We did this in the fall, and we got a whole pile of responses. Some people, only one or two sentences. Some people sent pages of 'Hey, this is the thing I really want.' Using those tools to summarise that much data and be able to say, "These are the categories, these are the topics, and these are the things that people want more of."
Being able to listen to customers and then build to what they're asking for, there's no easier way to guarantee that you're going to have a salable product than if you're building the thing the customers asked you to build.
Christopher's most recommended tool
So, I'm a poor person to ask because I work almost exclusively in the R programing language and the average entrepreneur is not going to pull up a window and start writing code. For marketing and sales, the tool that people vastly under estimate and underuse, is Google Analytics. It is a fantastic tool and everyone assumes it just measures your website. Well no, you can do a lot more with it than that. If you set it up properly, if you take the time to learn it, it can deliver tremendous value to you like, who IS your audience, where are they coming from, what do they like of what I'm doing, what gets them to take meaningful action? That's the heart and soul of what you want to know as a marketer.
If you are a more advanced marketer, you want to take a look at a IBM Watson studio that allows you to access the capabilities of machine learning without necessarily needed to write a ton of code. It is for advanced practitioners, so I'd say spend your first 5 or 6 years learning how to use Google Analytics using marketing automation software, using a CRM well. The basics. Get the basics down, master the basics then you can look at the advanced stuff.
Christopher's key success factor
What works for me is being able to take strategies that work in one place and move them to somewhere else and adapt them. So, I've been practicing martial arts for almost 30 years. In the martial arts, you learn a lot of strategies for how to deal with situations where you have to win, because the other option is really unpleasant.
How do you win against someone who is bigger than you? Stronger than you? How do you win against someone who has better funding than you? All these strategies apply not only to solving to someone trying to punch you in the face, but they apply to business, to marketing, to sales, and that training has helped me figure out how I solve problems and how to build that personal sense of resilience.
Christopher's Mountain
Since we believe that the best way for entrepreneurs to get a fast, big, and sustainable success is by leading your (new) market category, and the entire entrepreneurial journey reminds me of mountaineering, or conquering the mountain; I want to ask you if there is a mountain you dream of climbing or a mountain you have already climbed.
In the martial arts tradition I practice, there's a spiritual component as well. One of the things I will be doing in the next 10-20 years of my lifetime is going to Japan and doing the marathon monk course at least once on a mountain called Mt. Hiei in Japan. There's a course that is approximately 26 miles, or about 42 kilometers, and that, as part of the ordination, you have to walk that circuit every day for 7 days for the basic ordination, which is a heck of a lot of walking! But the reason for it is that it helps take you on a journey. Here's the funny part: climbing the mountain is not the big deal; yes, it's a long path but because it's a circuit, it is the journey that is the important part, not getting to the top. There isn't a destination.
The best way to connect with Christopher:
Social Networks presence:
More resources for Entrepreneurs
Don't Miss – Customer Focus Strategy & Execution: Market Analysis for Fundraising
Hayut Yogev's Latest post: The three free, most practical steps to researching and locating your market