Ep. 106 – Before leaving his 18 year career in Intel, Dr. Kevin Gazzara's research found 5 things any entrepreneur needs to become successful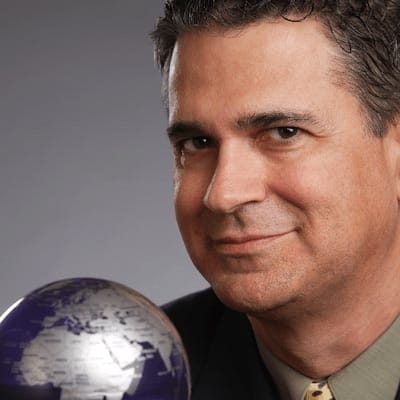 Dr. Kevin Gazzara Show Notes
Dr. Kevin Gazzara has spent the last 30+ years in program management, leadership, organizational development, courseware development, executive coaching, and teaching in both public and private sectors, spanning from heavy equipment to high tech.
He is a currently a senior partner at Magna Leadership Solutions LLC, based in Phoenix, Arizona, which provides business workshops, facilitation, assessments, and executive coaching services worldwide.
Kevin worked for Intel Corporation for 18 years, holding management positions for: Management and Leadership development, Intel University for the US, the Graduate Rotation Program, Mentoring programs for Intel's worldwide Human Resources Organization, and more.
Dr. Gazzara is also a faculty at Grand Canyon University, University of Phoenix, Drexel University, and Ohalo College.
In 2007, he received the Future HR Leader award from Human Capital magazine for the Task Quotienttm (TQ) assessment. Workforce Magazine has recognized him for his international leadership development programs.
Most passionate about
I found my passion in management and leadership development and I was fortunate enough to be able to spend my last ten years managing Intel's university and then managing Intel's management and leadership development for the last six of those ten years. We used to do about 2500 – 3000 managers a year in 10 different countries.
Dr. Gazzara's best advice about customer focus, marketing, and sales
There are 5 things that came up as a consistent pattern with the successful entrepreneurs I've talked with. They said you really need 5 things in order to be successful:

You need a shtick or something unique that you offer than nobody else does.
You have to have a network. Not only do you have to have a network, you have to be able to tap into your network in order to get work, get your name out there, and build and grow your business.
You need a social presence. You need to be out there interacting and maintaining your presence.
You need to write a book, specifically a hard cover book.
You need to have enough money saved that you can spend 18-24 months making no money doing consulting.
Biggest failure with a customer
We learned early on that you have to use the 80/20 rule, particularly when you're starting out. You need 80% of your time doing sales, selling, and nurturing your clients. Then the other 20% is development of your content. As entrepreneurs, we fall in love with our content and we want to work more on that than on selling.
So, one of the things we didn't do early on with one of our clients who we didn't capture was that we were doing more development and not paying enough attention to them.
Biggest success due to the right customer approach
After I left Intel, I was doing a keynote speech for a large company in Silicon Valley for a sales conference and I literally ran into another consultant who had taught at Intel, he was an external consultant. We literally ran into each other while I was coming on to do my talk and he was leaving. I had taken one of his programs and it was a fantastic program. So I called him and said, Lets talk about how I can help you and I'd really love to use your material. So, I got certified on his material and he got certified on my material. We started offering additional products that filled out his product line, and for 5-6 years he gave me a steady stream of clientele that he'd booked, and in the meantime I was delivering his material to my customers.
Dr. Gazzara's key success factor
You have to identity your strengths and weaknesses. Try to do more of what you like to do and most importantly, partner with someone, an accountability or capability coach, partner with someone who will hold you accountable so that you do what you say you're going to do because in today's world it's so easy to get distracted. What's helped me most is having an accountability partner and being able to act, on the other side, to hold other people accountable so that you can set expectations that will allow them to grow.
The factor of success was we committed at a conference to deliver the book and we did it in 6 months from idea to printing. The factor is make the commitments, get people to hold you accountable, develop a good plan, try to stay on schedule, and prioritize your work.
The best way to connect with Dr. Gazzara:
Dr. Kevin Gazzara's book – The Leader of Oz
More resources for Entrepreneurs
Don't Miss – Customer Focus Strategy & Execution: Market Analysis for Fundraising
Hayut Yogev's Latest post: How this very special entrepreneur reached his Entrepreneurial Business Success?
Download My Powerful Cheat Sheets to adopt today A Daily Routine of Successful Entrepreneurs