Ep. 081 – Andy Crestodina: "My biggest failure is not helping my clients more, by offering more complete services! It was millions in missed revenue"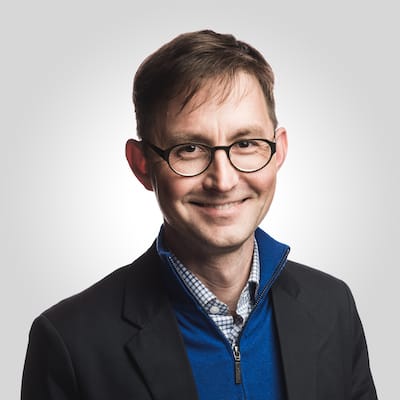 Andy Crestodina Show Notes
Andy Crestodina is a co-founder and CMO of Orbit Media, an award-winning 38-person digital agency in Chicago.
Over the past 18 years, Andy's provided guidance to 1000+ busi-nesses. He speaks at national marketing conferences, writes for big marketing blogs and hosts a little podcast.
Andy has written hundreds of articles on content strategy, SEO, in-fluencer marketing, conversion and Analytics.
Top 10 Online Marketing Experts, Forbes
Top 50 Marketing Influencer, Entrepreneur Magazine
Top 25 Content Marketers, Express Writers/Buzzsumo
Top 10 Social Media Influencers, Social Media Explorer
He is also the author of Content Chemistry: The Illustrated Hand-book for Content Marketing.
Most passionate about
I love the human side of being an entrepreneur, marketing, and business in general. So, I'm really excited about live events, especially since yesterday was our annual conference, called ContentJam, which is kind of a mini version of some of the other conferences that you and I know and love; maybe 1/10th the size of San Diego Social Media Marketing World.
As a tactic, and as a marketing strategy, live events are great for us because the service we offer is web design, which is very high touch, lots of subtlety and nuance. You want to have face-to-face meetings with clients when possible. The sales process involves a lot of trust, so it's good to meet with people face to face prior to beginning projects. Our focus has always been local; we're in Chicago. So, live events have been a great strategy for us because it's a chance to meet so many people and to build trust and awareness, as well as teach and be an educational program. So, for 8 years, we've had a monthly event. For 7 years, we have an annual conference. For the last 2 years, we've added a quarterly event, so it works really well as a demand gen approach. It's not super fast, but it's very durable and powerful in the long run.
Andy's best advice about approaching customers
Well, listening and empathy are the two greatest skills. I think that is why we drive business, because we are empathetic and understanding, and we care deeply about the experience that these customers have, even before they are customers, where they ware, what they're struggling with, their frustrations, their triggers, their hopes. What sends that person to Google to search? In other words, what are they looking for? When they land on a page, what are their top questions? And in what order are those questions prioritized? What evidence would make them trust that our answers are legitimate? So, web design and digital marketing are tests of empathy and the marketer who best understands the customer is best suited to build pages that attract those visitors and use language that helps those visitors. We are the answerers, we are the providers of clarity, we're the givers of hope, we're helping these people solve some problem in their lives, sometimes just through information and content and articles, or videos, or events or whatever; the format. And other times through a service which creates a business transaction but we do so with the goal of helping them first; if we do a good job of that, everything seems to work out.
Biggest failure with a customer
I'm sensitive to this; I'm open about it, it's obvious, and I get a lot of feedback, so this is ongoing. We are a web design company. To be relevant for that and to attract traffic, leads, and demand, we talked about digital marketing because we wanted to be relevant to people who need web design. If we'd just talked about web design, probably the only people who listened would be web designers. But after 10 years of publishing and teaching so many things about digital marketing, there has grown this gap between what people want from us and what we do as a service. I'm in a strange position because you could easily say my biggest failure is not helping my clients more, by offering more complete services. We are just now, finally, solving this and filling in the gap by offering post-launch search optimization, conversion optimization, analytics, testing, ongoing website improvements. We never even offered that as a service until quite recently! It was millions in missed revenue. We've lost lots of clients, lots of projects; there has been major business impact. I've had other failures; I've hired the wrong people, I had a bad partner, I had a very expensive contract buyout from a past partner.
Biggest success due to the right customer approach
Well, the community. Building a local community has done so much to enrich our lives, improve our careers, grow our skillsets, and grow the agency. We began building this network and community of people who are loyal to our content and come to our events over and over. We've been able to draw from that community for hiring. We get so many referrals and relationships that lead to projects. People become so trusting that, when it comes time for them to actually need our service, they don't necessarily even talk to other companies; they know that we are experts in their specific problem and have solved it many times and they've seen examples and they've been waiting to work with us.
Andy's most recommended tool
I don't want to sound dismissive or glib, but the phone. It's an amazing technology that puts you directly in touch with your current customers, your referral partners, your target audience, and your prospects. So, if you can't do face to face, use video, Skype, or Zoom. If you can't do that, use the phone. Call people. I'm a fan of writing handwritten notes and thank you letters. Send someone a note and you will immediately differentiate yourself.
But beyond that, I'd say Analytics would be the best tool. It's all at our fingertips, and depending on how you use it, you can understand what your website means to the world, what people care about most, or what people think about when they think of you, where they're flowing through your site, what pages are unsatisfying, what are they searching for but not finding, content gaps, the top pages, the top sources of traffic, those sources of traffic that tend to convert in which ways. I think of analytics as a chance to solve a puzzle for every website and every account that I see.
Andy's key success factor
It would be the fact that I'm not an overly controlling person and I have delegated so many of my different roles. I hired a CEO to run the business, and now I'm sort of working for him in many ways. So, in the beginning; I was designer, I was the sales person, I was the marketer, and I was the project manager. So, taking off hats has made me much more successful. Letting go and not trying to keep my fingers in everything. I have many flaws as an entrepreneur and leader and manager, but one thing I'm perfectly happy with is to delegate and set back from different roles.
Andy's Mountain
Since we believe that the best way for entrepreneurs to get a fast, big, and sustainable success is by leading your (new) market category, and the entire entrepreneurial journey reminds me of mountaineering, or conquering the mountain; I want to ask you if there is a mountain you dream of climbing or a mountain you have already climbed.
Answer: I'm married to someone from central Oregon, which is in the Pacific Northwest of the US. It's a mountainous area; the Cascade Mountains are there. Her father lives on Elk Lake, which is in the shadow of a mountain called The South Sister. We went hiking at the foot of South Sister two years ago. We decided to start walking and see how far we'd get. We weren't really prepared for it; we didn't have enough water or the right socks. We weren't really planning to do it. So, we started up and made it 2/3 of the way in 6 hours or something, then decided we wouldn't make it, it's getting too dark and cold. So, that's a mountain I still need to climb. I will summit the next time I'm there. But when I think of mountains, I think of South Sister. It's a picturesque mountain overlooking a lake in central Oregon; it's quite beautiful.
The best way to connect with Andy:
Andy's most helpful post: "This might be my best. Your listeners might find it useful!":
How to Design a Website That Works: 27 Web Design Tips Backed By Research
More resources for Entrepreneurs
Don't Miss – Customer Focus Strategy & Execution: Market Analysis for Fundraising
Hayut Yogev's Latest post: The three free, most practical steps to researching and locating your market