Ep. 069 – Allen Gannett "the success key is a real focus on people and culture. At first it seems very cliché, very trite, but that advice is really accurate"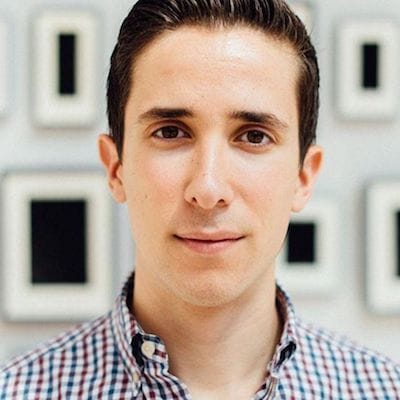 Allen Ganett Show Notes
Allen Ganett is the founder and CEO of TrackMaven, a marketing analytics service whose clients have included Microsoft, Marriott, Saks Fifth Avenue, Home Depot, Aetna, Honda, and GE.
He has been on the "30 under 30" lists for both Inc. and Forbes.
He is a contributor for FastCompany.com and has a new book, The Creative Curve, on the disciplined pursuit of creativity, from Currency, a division of Penguin Random House.
He was also once a very pitiful runner-up on Wheel of Fortune.
Most passionate about
So, where I get really excited is this intersection between the left brain and the right brain; between our neurological selves and our creative selves.
My company helps big brands find patterns in their marketing data, so they can figure out what their audience cares for, what stories they should tell, how they should resonate with their audience.
My book is all about intersection; my argument is that creativity is something that's learnable, something that's nurture-able, and something you can work within a system for. So, this idea of sort of applying systems thinking to things that are more organic. That's where I get most excited, because that's where I feel you can unlock a lot of potential, whether that's in marketing or within a person.
Creativity may seem magical, but that doesn't mean it is. The reality is that we actually know that creativity is simply how a right hemisphere processes information, our right hemisphere processes information by doing this more divergent thinking, where it brings together disparate ideas together to form something new and that's not magic, that's biology.
Allen's best advice about approaching customers
The number one thing for any entrepreneur is to focus on problem solving, not problem finding. The key thing I see that a lot of first time entrepreneurs do is come up with some solution to some problem, and then they go, 'Okay, so I have this big idea, now what's the product that's the market fit? What is the real problem I'm solving?'
Entrepreneurs start with the solution and go backwards, and what you find is that second time entrepreneurs focus on a big problem and the solution comes later, they frame their entire enterprise around 'Okay how do we solve the big, hairy problem, how do we really nail that?' That is what they focus on doing, and that, I think, is a very different set of skills, but one that's very important.
Don't build a solution in a vacuum; it's never actually going to be good enough.
Biggest failure with a customer
We had a customer early on, who was much bigger than any of our other customers; huge household name brand, they were about 10% of our revenue. They were not a good fit for the software; they didn't fit the use case, they didn't fit the ideal customer profile, they didn't fit any of it. But, they really wanted the software and they pushed us, so we sold it to them.
About a year later, when it came for renewal, they cancelled and it really hurt the business because it was this huge customer that represented a huge revenue loss.
It was a really important lesson for me because it solidified this idea of good revenue and bad revenue. Not all revenue is good; if you take on a customer who is unprofitable, who is not going to pay back, who is going to take an undue amount of attention from the rest of your customers, or isn't in your ideal customer profile, you are going to get hurt.
That idea, the distinction between good and bad revenue, was a really valuable lesson for me.
Biggest success due to the right customer approach
So, we did a cut where we took all of our customer data, you know, retention, win rate, customer satisfaction, and we sliced it all up by industry and size and we found there were certain industries where the customers were happier, healthier, they renewed more, they bought more, they had higher customer satisfaction, and we decided to focus on the bright spots and really double in on those.
I think by focusing on our bright spots, it actually was the better decision because we became really solid in the places where we were already pretty good, and then we were able to work outwards, back to the other industries from a place of strength. So, instead of being middling at everything, we were strong in some things, weak in others, and eventually we were strong in some things and okay in others, which    became strong everywhere.
So, I think that idea of focusing on our bright spots was a very good decision in retrospect.
Allen's most recommended tool
The big one for us is Marketo. We use it heavily to create different streams of content that we send to different people, to automatically send notifications to people who might not be a good fit, and really operationalizing that ideal customer profile in terms of how we execute our business.
Marketo is really for companies that are growing and scaling, and that have over 15-20 employees, so if you're smaller than that, you can do similar stuff in Hubspot. Hubspot works really well until you get into some complexity around multiple products or multiple markets, but when you are early on in your one product, one market, Hubspot is a really good fit.
Someone who has had a major impact on your success
Tony Hsieh's book, Delivering Happiness, even though it's obviously about retail, has some really good nuggets for any business. At the end of the day, the book is about how you surprise and delight your customers, and I think that is a very valuable thing. Delivering Happiness does a really great job of explaining the value of superseding expectations and surprising and delighting along the way. It turns customers into advocates, and that is the most efficient marketing you can get.
Allen's key success factor
I think the key thing has been a real focus on people and culture. When you first start a company, you hear people give that advice, and it seems very cliché, very trite, but that advice is really You have to have a thorough recruiting process, thorough hiring process, a thorough performance review process, a thorough training process, you have to have a strong culture, which is the result of a lot of micro-actions over time.
So I think this advice, which seems very easy, trite advice, which is 'focus on culture, focus on people', is actually incredibly difficult to do well. So, that is the area that we have really focused on and we've definitely seen a lot of benefits as the business has developed from focusing on that and that's the area I'd point anyone that's starting a company of any size to really, really lean in on that.
In term of my own key success factor I struggle to answer this question. I don't feel like a success yet, and so I don't…
I tend to be pretty curious, so when I don't understand things, I'm very comfortable asking and saying I don't understand and leaning in and   learning, and I find that oftentimes those are the areas that are best to learn from.
Allen's Mountain
Since we believe that the best way for entrepreneurs to get a fast, big, and sustainable success is by leading your (new) market category, and the entire entrepreneurial journey reminds me of mountaineering, or conquering the mountain; I want to ask you if there is a mountain you dream of climbing or a mountain you have already climbed?
I've never climbed a mountain. I definitely would be interest in doing it. It's one of those things where I like the idea that there is incremental training steps that you have to do over time and slowly build up your ability and resistance to do it, it's also something I think is neat because you see a lot of people are able to get there and accomplish that, if that's one of their goals and I think it's a good metaphor for a lot of things seem insurmountable but with the right training and preparation you can do it.
I need to start small, so maybe I'll start with a hill and I'll check back in with you.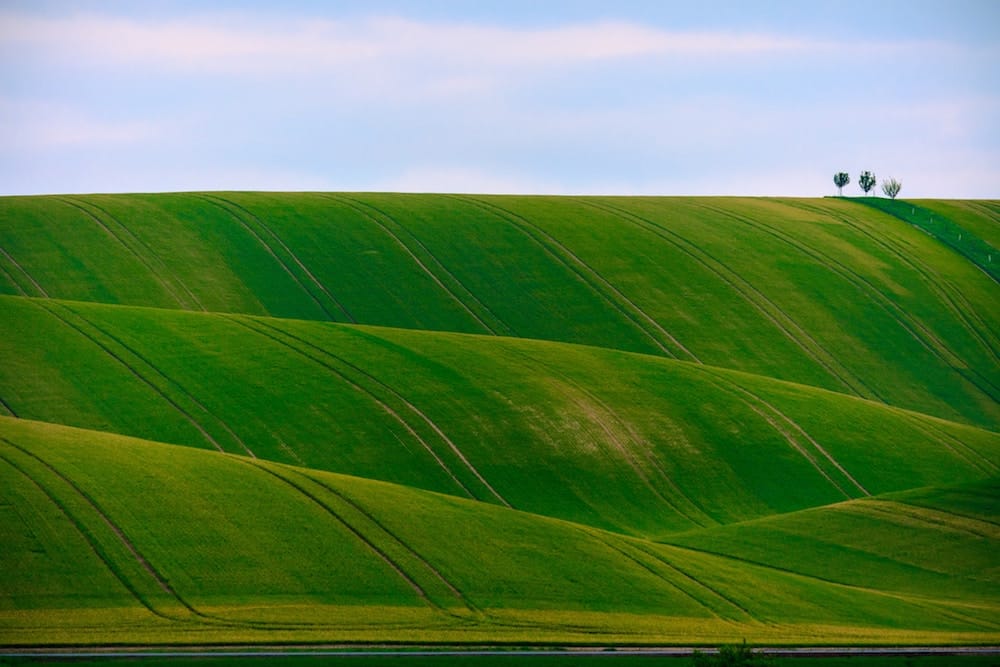 The best way to connect with Allen
Relevant links
Allen's Recommended Book
Allen's Recommended Tools
Marketo – Marketo's powerful marketing automation software helps marketers master the art & science of digital marketing to engage customers and prospects.
Hubspot – HubSpot is an inbound marketing and sales platform that helps companies attract visitors, convert leads, and close customers.
More resources for Entrepreneurs
Don't Miss – Customer Focus Strategy & Execution: Market Analysis for Fundraising
Hayut Yogev's Latest post: The three free, most practical steps to researching and locating your market