The marketing tool that successful entrepreneurs use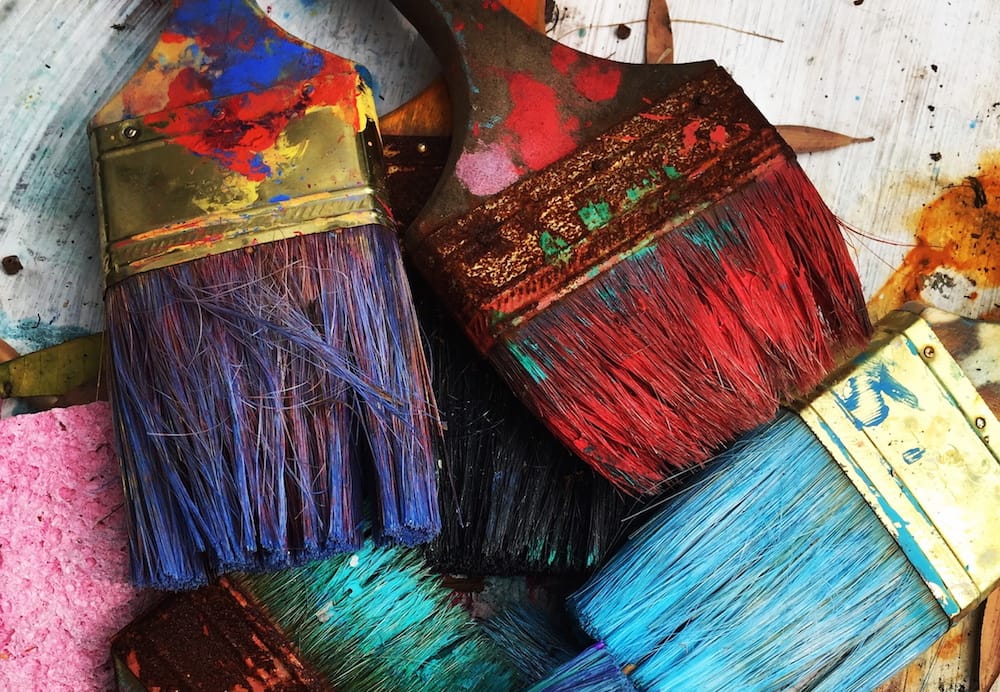 Photo by RhondaK Native Florida Folk Artist on Unsplash
(and no, I'm not talking about the latest shiny tool in the endless list…)
I get these looks over and over. Whenever I tell entrepreneurs, startup founders, and most business people that a big marketing budget is not needed today to succeed globally. They look at me like an alien (in the best case scenario) or like someone who doesn't understand marketing (at worst).
I wrote about it on my last post; the internet, Google, and social media have totally changed everything related to the marketing budget needed to interact, engage, and affect your target audience and potential customers.
Today I want to write about the effective technological marketing tools. It's probably an impossible mission to cover them all, isn't it? No. Not at all.
From Periscope (4 years ago), to OmmWriter, to Vine, to SproutSocial… to name a few from thousands new tools that were launched in very recent years. What are the tools that no entrepreneur who wants to succeed in marketing and sales can live without?
We'll get back to that, but before answering, and yes, there is a good answer to this question, let's talk about what you, as an entrepreneur or business owner, need marketing for.
Or, it might be better to ask what are the reasons to "do" marketing as an entrepreneur? Sometimes, we are so busy in implementing what "everybody says" that we might waste our time.
Well, not this time. Using the "marketing way" enables us to achieve the highest goals we plan much faster and with much less expenses.
Let's ask a wider question: What is the role or the purpose of any business (you return readers can probably answer for me):
The purpose or mission of any business is to maximize the value for its shareholders. As a young entrepreneur, I hope most of the shares are still yours.
This value is divided to two: the revenues and profits e.g. the financial results, and the company's perception = the strength of the brand.
Marketing is what will enable you to maximize both.
If you want to learn the simple steps of entrepreneurial marketing, get my free guide of The seven elements of entrepreneurial business success (through customer focus).
We use marketing to attract as many paying customers as possible, and the same time, to build the widest, strongest brand perception possible.
Now, once we understand what our marketing activities should achieve, it's time to learn more about the most effective tools successful entrepreneurs recommend.
Every week on my podcast, REACH or MISS, I interview successful entrepreneurs and opinion leaders, and ask them about the customer approach and focus. I ask about their biggest failures with customers as well as their biggest successes, what affected them most on their entrepreneurial journey. I also ask them what the most effective tool they use for their marketing and sales' activities is.
First, I was surprised, while some of these successful entrepreneurs did mention unfamiliar tools, most of them talked about very basic tools or platforms they use on a daily basis and help them most.
The three tools most influencers use for their marketing are e-mail, HubSpot, and LinkedIn.
Michael Stelzner, founder and CEO of Social Examiner blog and Social Media Marketing World conference said:

"Even though I run a company and conference that are called Social Media Examiner and Marketing World, I think the technology which is the best is e-mail. So many businesses are building their "house" on rented lands – social platforms, and suddenly those platforms change the rules and we no longer are able to reach the audience we want to reach."

Chris Brogan found it hard to recommend only one tool: "If you forced me to the wall, the answer will be email. Because it's the most flexible and still the most predominant of all the tools, email marketing, email newsletters, and correspondence are the best way to make customers feel really connected."

Chris is a sought after public speaker, and the New York Times bestselling author of nine books. Forbes listed Chris as one of the Must Follow Marketing Minds of 2014, and listed his website as one of the 100 best websites for entrepreneurs. Statsocial rated Chris the #3 power influencer online.

"The challenge is helping the customers feel they are getting what they want, and delivering that," Chris said.

"Customers want to contact us however they want to contact us. Because all those channels requires so much attention, what it calls for is a lot more humans to listen to the customer wherever they chose to contact us. You need all the tools that will allow you the best connection with people."

When I asked about the tool he uses most Guy Kawasaki answered:

"I would highly recommend on LinkedIn. LinkedIn is for your personal branding, for your personal awareness, and for your personal professional development. As a business person, if you don't participate in LinkedIn, you don't exist in the world."

When I asked Guy what he is most passionate about today, he talked about Canva, a free, online graphic design tool.

"Professionally, I'm most passionate about Canva. Canva is democratizing design, trying to enable everyone to make great designs very easily."

Guy, who worked with Steve Jobs and was the Chief Evangelist of Apple, recommending business customers to use Macintosh back in the 90s is now the chief evangelist of Canva.
Get the free list of recommended tools for customer focus, marketing, and sales, to learn about the tool John Lee Dumas, the founder and host of the leading podcast for entrepreneurs, uses most. As well as the favorite tools of Joe Pulizzy, co founder of the content institute, Jeff Bullas, and Madalyn Sklar, the Twitter expert; just to name a few.