Marketing no longer exists, especially not for entrepreneurs
Marketing no longer exists, especially not for entrepreneurs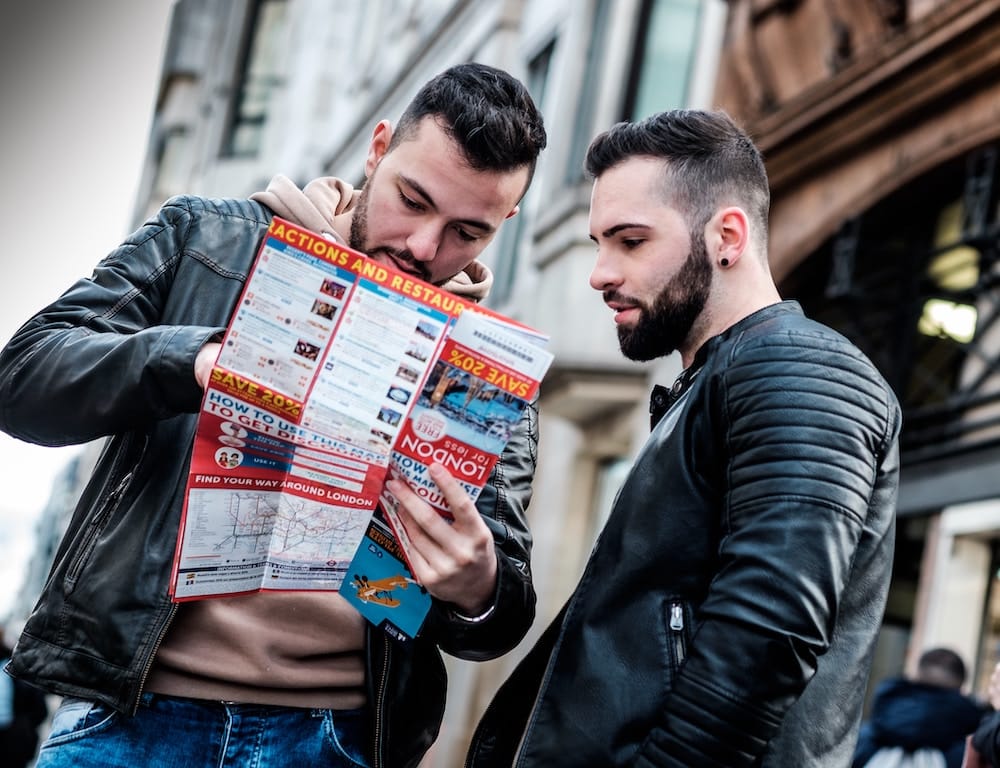 That's why the top reason for their failures is, "There was no market need!" Only, yes, there was. They just didn't know how to find it.
Honestly, I don't know how and when this change started. Marketing stopped being the power that recognizes, convinces, and gains new customers. It started being about the campaign, or, worse, about clicks.
Don't get me wrong, I think online in general, and online marketing in particular, are the best things that have happened to the modern business world, yet the part about understanding your customers (which is what "marketing" is) has become more important then ever.
In the fascinating interview with Mark Schaefer, whom I see as one of the greatest marketing influencers today, Mark had a lot to say about marketing:
"Marketing is sick right now!" Mark declared. "The idea that I have is that marketing is too tech-centric instead of human-centric. We don't want to talk with our customers anymore; we just want to monitor them on Twitter. We automate everything and we are losing our hearts, our souls, and our way."
You can listen to my interview with Mark Schaefer
Mark Schaefer Interview on the REACH OR MISS podcast Episode 66
Mark Schaefer isn't the only one talking about it. Actually, most entrepreneurs (42% to be exact) said they fail exactly because of that.
The research firm, CBInsights, conducts a survey called, "Post Mortem", where they interview entrepreneurs whose companies failed about the reasons behind the failure.
From the CBInsights 2018 study:
Product: Shyp
Shyp CEO Kevin Gibbon published a company post-mortem on LinkedIn after the company shuttered in late March.
"Consumer growth slowed. People close to the business and me began to warn that chasing consumers was the wrong strategy. After all, how often do consumers ship things? I didn't listen..."
Product: IntroNet
Mike Krupit, CEO of IntroNet, a service for professionals to make and track introductions, wrote a lengthy post about the factors that contributed to the company's failure:
"On the surface, the business didn't succeed in the first two iterations of IntroNet for the same reason that 90% of tech startups fail: we did not find a product-market fit before the end of our cash. It's a math equation that is pretty deterministic. Why didn't we find product-market fit? Perhaps we were solving for a pain (e.g., LinkedIn sucks) instead of a real problem (e.g., I can't find expertise)? Did we try to change user behavior in a way that wasn't tractable? Yes, probably all of that."
Source: https://www.cbinsights.com/research/startup-failure-post-mortem/
When the CEO of IntroNet said: "we did not find a product-market fit before the end of our cash" he addresses the first marketing question:
Who needs our product or service? Also, who will be the first to adopt the product, use it, and spread the word about it?
And the second question is:
How do we define our product or service so the customers understand what problem it solves?
I could show you dozens of quotes from CBInsights' outstanding study.
In fact, I do regularly quote these studies. Some of those quotes even got impressive attention, shown by shares and retweets. And as you see, there are studies about it, people writing about it, and yet, nothing had changed.
There are, however, ways to find the right product-market fit, or in other words - customers that need your product or service and would be the first to buy it.
I wanted to share a clear step by step plan with all of you, to find those needed answers, start gaining paying customers, and growing your revenue stream while building your brand as the leader of your market category.
The 7 stages of creating your successful entrepreneurial business
I have defined the 7 stages of entrepreneurial business. These stages help entrepreneurs set the basics for their business while finding and building their customer base.
Deeply understand your customers
The most common advice from successful entrepreneurs is to listen to your customers and make sure you know what they are struggling with. Not what you think they are struggling with; listen to them tell you, in their own words, what their struggle is.
A clear, succinct definition of your product or service
90% of the entrepreneurs I talked with didn't have a clear, agreed on definition of what they do or description of the product they sell. One of the unwritten rules of sales is, "If you can't define it, you can't sell it."
You should have a single, clear definition you repeat over and over. And it should be a definition that answers your targeted customers' main struggle (from the previous element).
Written objectives and goals for the short (at least six months) and long-term
You must always have measurable goals for your business. The target of any business is to maximize the value for its shareholders. In order to achieve this, you need to know where you are aiming.
Brand identity materials and marketing collaterals
A business needs to be memorable and differentiated in order for the customers to find it, buy and buy again, and then recommend it to others.
For that purpose, you need a brand identity. It starts with a name, a logo, and a website, and continues with different marketing collaterals to support your sales; like a video, an online or offline sales brochure, presence on social media, content, and more.
Infrastructure and tools to reach your potential customers
You need a plan, tools, and activities that enable you to reach your target customers and attract them to you. These are the marketing tools that will fill and pump your sales funnel.
Today, especially for online businesses, the plan of action is based on internet activity. For example:  
Connect and provide valuable content on relevant forums, blogs, and social media groups
Manage a professional community or group
Internet-based public relations and maximizing the effort through social media
Manage a mailing list, sending emails, and conducting webinars for professional communities
And more...
Sales system
Whether you are just starting your entrepreneurial business or you have an ongoing business, you need an effective system that allows you to get your customers' money.
There are many online options today, you need to choose a solid system to finalize the sales and collect the payments.
A method and system for monitoring, analyzing, and deciding your next steps
This is possibly the most important tool for a profitable business. And it's critical in these quickly changing times.
You must have the right method and tools to measure the main parameters in comparison with your goals. You should be able to monitor the performance of any core activity on a daily basis, and to analyze, compare, learn, and decide what to do next as a routine.
Want to learn more about marketing and sales? Get a FREE copy of my guide?