Ep. 096 – Brian Hart: "… Search engine optimization (Together with PR), is one of the biggest opportunities for small to mid-sized firms"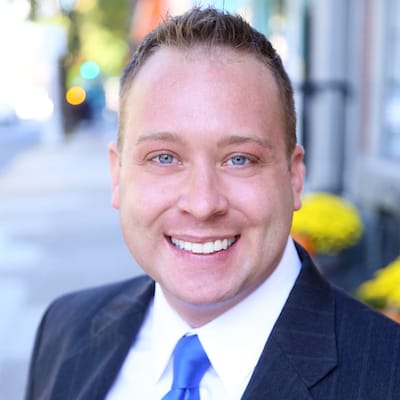 Brian Hart Show Notes
Brian Hart is an online columnist for Inc. Magazine and founder of Flackable, a national, full-service public relations and digital marketing agency headquartered in Philadelphia. The agency, which he bootstrapped in 2014 at the age of 27, represents a national client base of financial and professional services firms.
Most passionate about
I started my public relations and digital marketing agency, Flackable, about 5 years ago. Prior to this, I worked for a large public relations agency in New York. I got a LinkedIn message from a company interested in finding new public relations representation. We connected on the phone, we clicked, and I had been sitting on a business plan for a few months prior to connecting with them. I knew at some point I would take the leap and start my own business. I thought I was a year or so away from making that a reality, but once things clicked, I decided to quit my job, start working with them, and go all in.
On the PR side of things, we utilize technology and identity influencers, reporters, the media, who are the right fit for our clients, who are looking for experts, just like our clients. So, we use technology to expedite that process of identifying them, researching them, and getting them connected with our clients to create mutually beneficial relationships.
On the other side of it, and this is very closely related to public relations, is search engine optimization. I see search engine optimization as one of the biggest opportunities for these small to mid-sized financial firms we work with right now. Financial services are notoriously late to adapt to new marketing trends and technology when it comes to marketing. So, while a lot of other industries, like real estate, retail, and so forth have been all over SEO and investing in boosting their search ranking and increasing their online visibility, these financial firms are just starting to figure it out, so I've invested a lot of time, money, and training into building our search engine optimization and that's heavily backed by the technology we license.
Brian's best advice about approaching customers
The first thing is know who your customer base is, who your target market is, and identify their pain points. That's how you create a brand and a message and a vision that's going to resonate with them. Identify those pain points, have some empathy for them, I mean really put yourself in their shoes and whatever problem that they are facing. That's how you invent creative solutions for them, which is the second thing, and how you can put out a product or service that's going to interest them. That's going to help them succeed and meet their own goals.
Biggest failure with a customer
This came from my previous agency. It was a big lesson, and really, it was a lesson that helped to form the identity and the dynamic of our customer relationships now, with my new venture. That is understanding that when a client hires a consultant, whether that's a public relations consultant, an accounting expert, a lawyer, a real estate agent, whatever type of professional that might be, they don't want that person asking them questions; I mean, yes, you need to ask questions, but the customer doesn't want to drive the strategy themselves, they want assertive advice from the person who should be the expert.
So, when I went off on my own, it was important to me to make sure that we never fell into that type of client dynamic with my new venture and one of our main key philosophies here is that we don't ask our clients what they want; we tell them what they need. That's exactly what they want. I have that on my website, an you wouldn't believe how many perspective customers and new clients when I first start talking to them, how many of them mention that specific part of my website and say that was one of the biggest things that made them pick up the phone and call me. Because it was so refreshing to see something like that, where they don't need to drive the strategy. They know they're not public relations experts, that's why they called me.
At my previous agency, there was a specific moment that I absolutely remember. A colleague of mine and I were on a strategy call with a client; they had a big announcement coming up, an exciting press release. We had some specific media outlets we knew we wanted to get this covered by. So, when we were talking with the client about who should reach out to this one particular outlet, the client brought up that they had somewhat of a relationship with one of the editors. My college said, "Okay, do you want to reach out to them?" And the client's face, I could tell that put them off, but they said, well I guess. I had a gut feeling that was the wrong move, but I didn't speak up and I regret not speaking up. But two weeks later, that client came back and decided that they just weren't getting the value from the relationship that they had expected. When that exchange went down, I felt in the back of my mind that could have been a fatal mistake as far as the relationship goes, and two weeks later it proved to be one.
Biggest success due to the right customer approach
Our business development model, with Flackable, is I think, unique in that I haven't made a single cold call since I started this. All of my new business has been inbound from my very first client. When I approach customers, it's never me proactively going out to pursue the business, or at least to date, it hasn't been. Could that change down the road for us? Of course, if we see opportunities to pursue our growth goals in a different way, we're going to analyze those. But it's always clients coming to us with problems, so I like to take the 'doctor approach'. They are coming to me with one issue or another or something that they need to improve upon, and I don't sell to them, I prescribe solutions to them. They are coming to me because they know I'm an expert and I have insight to share, and I'll prescribe solutions. If the solution is us engaging with them in a contract and leading those efforts and doing the work ourselves, that's what I'll prescribe. If I sense we aren't the right fit, I'll make that prescription. So, I think a lot of clients, or perspective clients, that I speak with appreciate that approach and I would say, from all of the business leads that we get, our conversion rate is quite good. And that would absolutely be a success, is just the high conversion rate as a result of our inbound marketing strategies and my approach to business development.
Brian's most recommended tool
If we're talking about specific tools, I'm a big believer in a piece of search engine optimization technology called, Moz. I've tested a lot of different products, and the intelligence that Moz gives you, the ease of use going through the platform, and the specific results that we've seen from adapting that technology into our practice, both for our own search engine optimization initiatives for Flackable, but also on behalf of our clients. The case studies we've put together, ever since integrating that technology, have been remarkable. Now, if you're bringing on a piece of technology like that, you need somebody that knows how to use it. I wouldn't tell every business owner to go out and license it because it's not going to work itself, you need somebody who is taking that intelligence that you're gaining from it and applying it in a practical sense.
Brian's key success factor
It was practicing what I preached. It worked out especially well for me as an entrepreneur, because what I preached was public relations and digital marketing. By practicing that myself, I was able to build a brand very quickly. Within my first year of business, I made the Adweek Professional 30 under 30 list, which was a game changer for my business. Some of the other early recognition that we received as a company gave us instant legitimacy, whereas for other entrepreneurs, gaining legitimacy and gaining the respect of your peers and perspective clients, or even to have them know who you are, can be quite a challenge and can take a long time at chipping away, so we were able to do it quickly by practicing what we preached.
And I think also by gaining business development and distinguishing our agency among perspective clients, very few agencies who do what we do or do things similar to what we do, in my opinion, do a very good job of practicing what they preach, so there are a lot of public relations agencies out there who don't engage with the press themselves, who aren't thought leaders, they're never on TV or never even have a chat, like you and I are right now. Their excuse is always: well, we're too busy working on our clients' accounts to spend any time on ourselves. And my response to that is: well, if it's not important for your business to prioritize for yourself, if it's not worth it for you to invest any time or money into your own public relations, why should they pay you and invest their time and money into you to do it for them? That excuse never sat well with me, so when I started, I always knew practicing what I preach would be a big part of our culture and again, it's really helped us stand out. When we talk to new clients, they can look at us as a case study for the services we provide. I think that's had a powerful impact.
Brian's Mountain
Since we believe that the best way for entrepreneurs to get a fast, big, and sustainable success is by leading your (new) market category, and the entire entrepreneurial journey reminds me of mountaineering, or conquering the mountain; I want to ask you if there is a mountain you dream of climbing or a mountain you have already climbed.
I'm a city boy, so I don't have a lot of mountain experience to share with you. But from a metaphorical sense, when I quit my job to start this business, I compared it to jumping off a cliff. That's exactly what it felt like. Once I jumped off that cliff, I started climbing a new mountain, and that mountain has been this business and journey, and growing a business, establishing a brand, and bringing an innovative vision to an industry that was direly in need of innovation. So, I'm definitely on that climb right now; I'm nowhere near the top, we've got a long way to go, but I'm very proud of how far we've gotten and I'm excited to continue on up.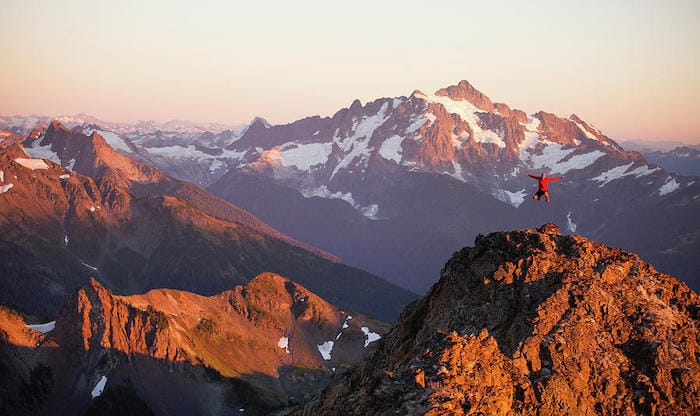 Recommended tool
MOZ – Backed by the largest community of SEOs on the planet, Moz builds tools that make SEO, inbound marketing, link building, and content marketing easy.
The best way to connect with Brian:
More resources for Entrepreneurs
Don't Miss – Customer Focus Strategy & Execution: Market Analysis for Fundraising
Hayut Yogev's Latest post: Brian Hart had only inbound customers from the first day of his entrepreneurial business