How to launch your product, attract customers, and gain revenue for your entrepreneurial business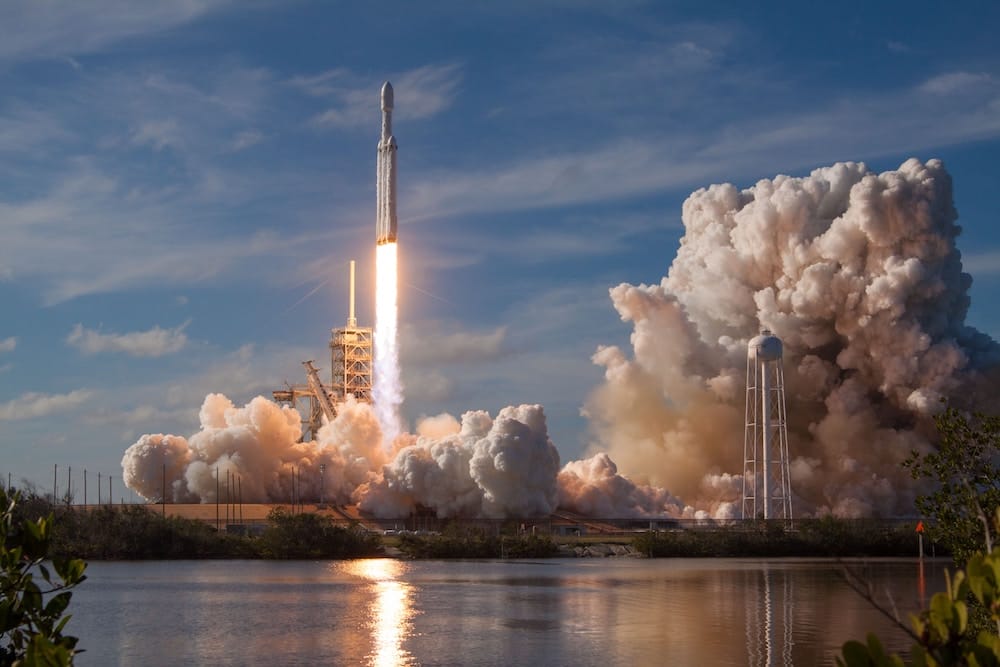 How to launch your product, attract customers,
and gain revenue for your entrepreneurial business
Bridging the gap between your great idea and innovative product and becoming a business success
Being an entrepreneur is an enormous challenge. In my experience with entrepreneurs, the hardest part is to connect the dots between the vision, idea, and product development, to actually make things happen: gain substantial awareness, customers, and revenue.
I got a surprising phone call on a Monday evening a few months ago. One of the most promising entrepreneurs I worked with asked to meet early the next morning; he had lost a closed agreement of 3 million dollars investment he had been negotiating over the last twelve months.
We worked together  a year and a half earlier; the two amazing entrepreneurs invented a smart healthcare physical product for end consumer's use. My company helped them find their biggest market opportunity, create their Go-To-Market strategy, and built the marketing and sales implementation plan .
"The only thing I know," he told me the next morning, "is that now that the investment I've been working on for more than a year has failed; I need to do something different." The company already had a seed investment of 1.5 million dollars and used it to develop a great product.
Both of us thought they should now focus on launching the product and selling.
"But how can we do that?" He asked, "And how can I persuade my existing investors to give me more money to launch the product and start selling?"
I had the answer. I knew he would convince his investors by creating an actionable plan, launching the product into the first international market within 6 months, and exceed 100,000 dollars revenue in the first quarter.
Believe me, nothing is more convincing than to see an idea become a business, and a virtual product become something people are willing to pay for.
The actionable launching plan
(the exact implementation plan we created)
Plan's time frame: 9 months
1st target market: The UK.
Main objective: To maximize the company's value by generating revenues, start building the brand, and find the next funding source.
Measurable goals:
Presence in 60-100 point of sales nation-wide throughout the launch.
Sales of at least a quarter of a million (250,000) dollars in the first 3 months.
Announce a collaboration with 2-3 nation wide leading governmental organizations or professional unions.
Get at least 10 nation wide media/blog coverage at the launch.
At least 50 online sales in the 1st quarter.
Action Plan
Product presence, awareness, and branding
Accomplish basic branding and sales materials (site, video, presentation, catalog).
Approach 15-20 national opinion leaders (organizations, bloggers, journalists) create introduction and basic collaborations with 10 entities.
Find relevant professionals as well as end consumer focused local and international shows and events to take part in.
Create promotional, content, and media plan to be ready 3 months before the actual launch starts.
Find a business partner for direct connection with 100-150 professionals.
Online promotion and sales step by step plan.
Plan and build in-store stands for high level of product presentation.
Distribution and sales
Map and choose 4-5 main regional centers for distribution and sales.
Distribution and sales agreements with 5-8 business partners (from the different regions).
Close first orders for the launch.
Build mutual promotion plan with each regional business partner.
List of 60-100 points of sale geographical coverage towards the launch (through regional business partners). 2-3 flagship stores in each region.
Online sales
Choosing online sales platform(s) and payments options.
Initial affiliate plan and contracts.
Warehousing, delivery, and support providers.
Choosing sales promotion channels.
Announce launch D-day and opening of two launch months
 Scheduling and expenses
Decide schedule for all partners, and prepare expenses tablet
Ready, Set, Go!
I have a fitness coach that always says: the hardest part of continuance training is putting your sneakers on.
He is right. Especially when it comes to startups and entrepreneurs' first move. It's scary, it's difficult, and it's usually an entirely new set of expertise (business, marketing, and sales) for them.
So how do you overcome this paralyzing feeling you get when you need to show the world how well your product sells?
I believe in three simple hooks:
Set the goals for the first leads and sales. Whatever the goals for leads and sales are in the long term, no one will expect you to sell much in the first 3 months.
That's why it's so important to start moving the needle from the first month. Everyone (including yourself) will start to get nervous when the fourth month arrived and then the fifth, and the sixth without anything happening. Don't get there.
The goals will be the hook for the actionable plan.
Write a detailed actionable plan. Start from the goals and ask yourself what needs to happen to achieve the goal. What steps do I need to take for this to happen? Go backwards step by step from each goal and write each step.
The step by step plan will be the hook for the implementation
Start walking (and working) step by step by the plan
Put your right foot where the plan begins, and start moving step by step through the plan. You will lnotice that things move a bit more smoothly. If something isn't working, ask why, find the reason, fix it, and keep following the updated plan. It will take time but you will see the first results of leads and sales.
The first results will be the hook for leveraging more actions and sales
In a fascinating interview I had with Mark Schafer, he related a lesson he learned from his experience of climbing Mount Whitney in California:
"I had an opportunity," Mark said, "to climb the highest mountain in America outside Alaska. Mount Whitney in California's Sierra Nevada Mountains. 16000 feet, which is incredibly difficult. When you stand on the top of the mountain, you can look down on planes! I did okay until the last 1000 feet. At that point, I felt I couldn't continue, but I couldn't stop either because I was with my friends. So, I just watched the feet of the person in front of me and kept going. I had to find a mental framework to keep going, even when my body was ready to quit.
It was one of the most profound lessons I have learned; consistency is more important than genius. I never would of made it if I had quit.
You have to find a way to keep going."
Listen to Mark Schaefer interview on the REACH OR MISS podcast