Ep. 050 – Vladimer Botsvadze: We need to climb mountains, not so the world can see us, but so we can see the world. The best view always comes after the hardest climb, so we have to put in the work.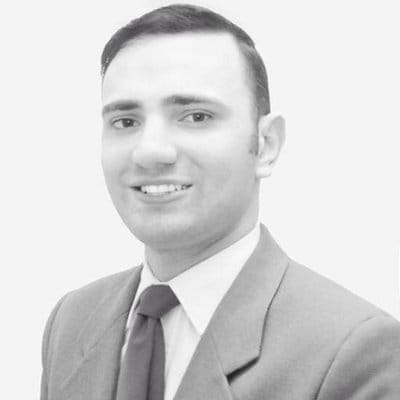 Vladimer Botsvadze Show Notes
Vladimer Botsvadze is a serial entrepreneur, leading authority on digital marketing, top influencer, professor, Fortune 500 consultant, coach, trainer, and the CEO of Botsvadze Marketing Solutions, a full service digital agency servicing Fortune 500 clients that generates the best ROI from social media. He has risen to prominence since becoming a top influencer across multiple social media platforms including Twitter, Instagram, LinkedIn, and more.
Approximately 100,000 follow him. He is an author of 9 bestselling books. He has inspired top brands including, Aston Martin, HP, KLM, and FedEx. Vladimer's research and innovation are recognized by London Business School, Columbia Business School, and Imperial Business School. He has been featured in Forbes, The Economist, MIT Sloan Management Review, and more.
Vladimer enjoys helping others succeed online and he is on a mission to make a difference and impact as many business owners as possible. With his team, he is helping turn their fantastic ideas into exceptional brands. He manages nearly 500 million dollars spent on behalf of customers.
He has won over 36 awards in digital marketing. Ranked among Top 100 Digital Transformation, Virtual Reality, and B2B Marketing influencers by Onalytica, London, UK. Among Top 10 Instech Influencers, Salesforce Power Top 3 Social Influencers, among the world's top 7 digital strategists, among world's top 50 online influencers by Rise. Global, among top 100 most retweeted marketers in the world, world's top 1% tech, social media, marketing and advertising influencer by Kred, among top 100 branding and marketing experts by Evan Carmichael.
Vladimer has been listed over 4000 times as a social media influencer on Twitter, receiving a Klout score of 80, Kred scores of 950 for influencer, and 9 for outreach. He helps corporations with strategies that drive growth and profits. Vladimer has been recommended 32 times on LinkedIn.
He is also a highly sought after speaker and is trusted by Social Media Week, Web Summit, Startup Grind, and more. He also trains corporate sales teams on how to effectively use social media platforms for lead generation, and creates programs to teach entrepreneurs and small business owners how to leverage Twitter, LinkedIn, and other channels to generate more leads and clients. He has helped global brands go from $2 million to $400 million in revenue. He has shared his expertise through motivational speaking as well as his tweets, blog posts, and more.
Most passionate about
Today I'm most excited about helping my clients succeed in the fields of Social Media and Digital Marketing. I'm also passionate about my books, providing speaking sessions, courses, and more.
Who are Vladimer's customers?
Mostly big brands and among them fortune 500 brands, Like HP, Aston Martin, KLM, FedEx, and more. I'm pretty excited to work with such a successful brands and take them to the next level. Mostly in Europe, the Emirates and Asia Pacific.
It's exciting to see so many enthusiastic, hungry, and determined people who want to succeed and become practitioners. In order to succeed today, we need to live and breathe social media. In the last years of fast changing marketing technologies, the major brands had left a bit behind, so we need to have cutting edge knowledge in order to move forward. As a leading professor in digital marketing, I'm always excited to educate people about what will work best for them in 2018.
Vladimer's best advice about approaching customers
Businesses in all sizes need more customers. I visit my potential customers and ask them to spend more on the product I'm offering. I prepare my plan extensively and how to execute it professionally. There are a few steps I focus on: I assembled the latest information of the product I'm selling, I sit with my team to prepare questions that are important to my target market, I look for features my target market might be interested in, I ask my customers what they like about working with me. I try to find whether the targeted customers have problems with existing suppliers; then I identify first contact that can provide me with information about the contact position in the company and make sure the person I speak with is a decision maker.
I always dress well for that industry, and then I start the meeting meet with the customer I'll always ask them about their needs to make sure we are at the same page on that.
Then the last two steps I conclude the meeting by asking for a commitment, if the client is not ready to order, I ask when they might decide to place an order, make sure I leave some kind of agreement for the next time or find out when to call back. I leave a written note thanking the client for the opportunity and reminding them of the next step to make sure I will be the one who make the next step unless it's clear that the customer has no interest in placing the order.
These steps are the best way to approach our clients and have a happy clients. We are quite proud of them and about how everything works.
For us, our customer's experience is key; we know that quality is better than speed. What are the expectations of the customer experience: high speed of response, mobile experience, extensive support hours, and no hidden fees – everything is transparent, we respect our customers, the corporation with the brands, and of course, self-service tools.
We measure and assess everything and the statistics are fantastic: 89% of our customers recommend us to other clients. Word of mouth is important. I rarely spend any amount of dollars on advertising.
Biggest success due to the right customer approach
In our day, customers don't know where to spend their money, for example, digital marketing. They focus on the wrong start. And we help them to find out how to spend their money to get the desire results. Sometimes, brands don't know how to interact with their customers in social media. Brands need to learn how to care about their customers. Care is the most important thing. If I care about my customers, I can achieve anything.
People are turning to social media today, and customers, like Adidas or KLM, are prepared today by leveraging social media engagements and can build brand loyalty and turn users to advocates.
Response is the name of the game today.
What I advise my customers in terms of the building blocks of great customer experience: 1st – Great product and service quality, 2nd – Superior and authentic customers support: treat customers with empathy and velocity.
I must talk about empathy. This means so Empathy is when we understand people, when we imagine ourselves in their shoes, and we show what matters, to build relationships, which lead to success. And the third thing is engaged brands. One that listen and engages with customers. All my brands are engaged brands.
When a brand becomes a superior brand that listens to their customers, their consumers, they become great customers and rapid evangelists on behalf of the brand.
The building blocks are very important and my clients are the happiest clients on Earth.
Recommendation of a tool for customer focus, marketing, or sales?
Any business must talk with their customers on Twitter. This is where the conversation is happening. Twitter is like a cocktail party… There are no barriers. Everyone can join the conversation.
Twitter has a major part in my success. I have received 36 rewards. I'm honored.
Vladimer's Mountain
Since we believe that the best way for entrepreneurs to get a fast, big, and sustainable success is by leading your (new) market category, and the entire entrepreneurial journey reminds me of mountaineering, or conquering the mountain, so I asked Vladimer about climbing a mountain:
We need to climb mountains, not so the world can see us, but so we can see the world. We need to conquer ourselves. We have desire – this is the essence of the human soul, the secret of our existence. Absolutely nothing of human greatness was ever accomplished without desire. And the best view always comes after the hardest climb, so we have to put in the work. If we don't have desire, we will never achieve anything, and when we have desire, nothing can stop us. Nobody can stop winners from winning. …All I ever wanted is to build my dream.
I see many successful entrepreneurs, and influencers and thought leaders in social media who work every single day, no matter what, who keep moving forward and inspiring their audiences, their communities, and that is fantastic and I'm proud to be part as such community!
The best way to connect with Vladimer
More resources for Entrepreneurs
Don't Miss – Customer Focus Strategy & Execution: Market Analysis for Fundraising
Hayut Yogev's Latest post: The three free, most practical steps to researching and locating your market